Cheltenham Literature Festival Revisited
by Andrew Holgate | The Sunday Times | October 9, 2021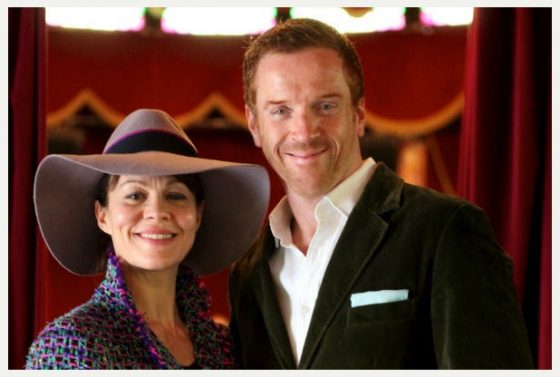 There have been some great Cheltenham Literature Festival moments over the years – Hilary Clinton in 2017, looking back on her presidential defeat the year before; a 92-year-old David Attenborough charming the audience in 2018. But surely one of the most electric hours in the festival's history came in 2014, with the appearance on stage of the married couple Damian Lewis and Helen McCrory.
Here consists of a recording that was thought to have been lost, an electric performance at the 2014 Times and Sunday Times Cheltenham Literature Festival – one of the most memorable in the festival's history – by Damian and Helen of love poems from the poetry collection The Love Book edited by Allie Esiri.
Earlier this summer, Damian rediscovered a recording of the event, which he offers here now to listeners as a tribute to his wife. To hear the recording in full, click here.
Continue reading Damian Lewis and Helen McCrory's Love Poetry Performance Rediscovered