Festival of Americana
by Gingersnap | damian-lewis.com | March 13, 2023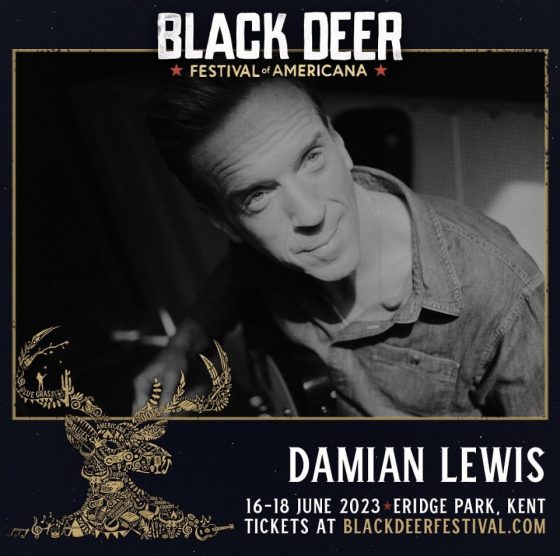 With a single out April 13, a special release set for April 22 for Record Store Day and a debut album expected on June 16, Damian Lewis returns to the stage for a gig at the 4th annual Black Deer music festival on Friday, June 16 – the same day as his album release! The entire festival runs from June 16-18, 2023 at Eridge Park, Tunbridge Wells, Kent – near East Sussex, England. A wide variety of tier-type tickets are on sale here, starting at £87.75. Damian remarked,
"I'm really looking forward to Black Deer Festival and so excited to play live for y'all in the deer park on the day my new album is officially released."
Damian will be a featured artist for their critically-acclaimed Songwriter Sessions – a unique opportunity for festival-goers to experience the stories behind the songs. The Songwriter Sessions offer a Nashville-style songwriters' pull with tunes and tales in an intimate environment. This group of artists have been carefully-curated and will take place daily from noon at Haley's Bar (Friday) and in The Ridge (Saturday, Sunday) and includes acoustic performances from Damian Lewis, Allison Russell, Brandy Clark and many more.
Continue reading Damian Lewis Scheduled to Perform Music Gig at Black Deer Festival