Insider Information
by Gingersnap | damian-lewis.com | March 11, 2019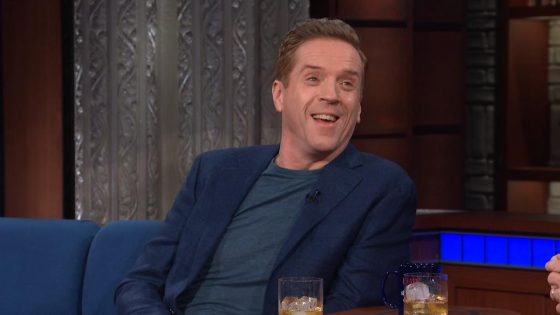 Damian danced his way onto The Late Show with Stephen Colbert on Monday, March 11, 2019 in New York, bringing gifts of Michter's Whiskey, so cheers to that! Watch his unforgettable entrance here:
When Stephen brings out cocktail glasses and an ice bucket from a secret bar beneath his desk and begins to pour the whiskey, Damian is amazed, exclaiming,
"This is fantastic, You can go home, it's fine. We're just going to sit and drink. This is amazing. Look at this! I'm very excited."
Then they clink glasses as Damian "cheers" to Stephen in Welsh.
Continue reading Damian Lewis on The Late Show with Stephen Colbert – March 11, 2019