Exclusive First-Look Clip
by James Hibbs | Radio Times  | December 5, 2022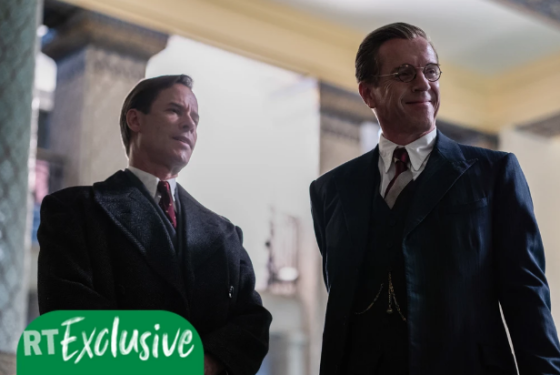 The launch of ITVX is bringing with it a host of new drama series, with one of the most highly anticipated being the espionage thriller A Spy Among Friends.
The series stars Damian Lewis and Guy Pearce, and dramatises the true story of British spies Nicholas Elliott and Kim Philby, the latter of whom turned out to be a Soviet double agent.
With the show's debut now just days away, RadioTimes.com has got an exclusive first-look clip from the upcoming series – and it shows things taking a dramatic turn for the two friends.