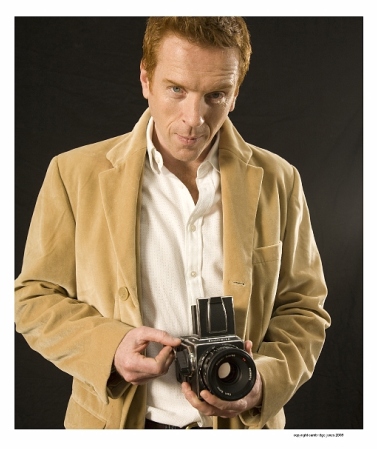 The above photo of Damian Lewis was taken by the brilliant photographer Cambridge Jones for his 2008 "Models and Music" portfolio; click here for more pictures of Damian from this collection.

Avid cyclist Damian Lewis will join the "Bike Week" activities taking place in the UK from June 13th through June 21st. The purpose of "Bike Week" is to attract more people into the sport of cycling; click here for more information.

Damian Lewis and other celebrities will attend the "Shooting Stars In Desert Nights Black and White Ball" at London's Hurlingham Club on June 11th. The event will be hosted by actor Samuel L Jackson and will benefit the Rainbow Trust Children's Charity. A golf outing will take place earlier during the day at the London Golf Club; click here for the event brochure and here for the order form.

Click here to enjoy "Para Damian Lewis" a music video by Oscurapandora.