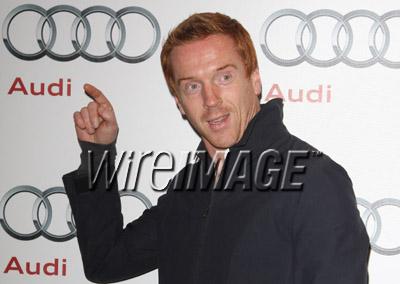 News from Damian Lewis! Melissa, Damian's associate, has forwarded an update with lots of information about Damian's current projects: ➡

» Last night Damian Lewis attended the opening party for the "world largest Audi dealership" in West London; visit theWarehouse for pictures from the event.

» Damian was seated next to Chef Gordon Ramsay at the party. They will both play football (soccer) for UNICEF in a charity match that is scheduled to take place in late June 2010.

» Melissa said that Damian was very pleased to hear that many fans plan to see his new play The Misanthrope which opens at London's Comedy Theatre on December 7th!

» New Damian Lewis project! 😀

Damian just finished recording the 3rd series of Number 10 for BBC Radio 4's "Afternoon Play". He will play the "1st gay Tory Prime Minister" and will be taking over from Sir Anthony Sher who played the Labour Prime Minister in the previous 2 series. Click here for information about the serial program.

» Damian said that filming for Your Highness has ended and confirmed that the movie is scheduled for release on October 1, 2010.

» Damian said that his thoughts are with Stephen Gately's friends and family upon his untimely death and especially with Ronan Keating, Damian's close friend, who has lost both a friend and colleague.

» Damian is excited by the news that his brother Gareth Lewis's concept for a new television program "Life and Stuff" has been commissioned for development by a major US network (CBS or NBC?)

» Sadly, the rumors that Damian Lewis will make a guest appearance as Vincent Van Gogh in an upcoming episode of Dr. Who are not true, but Helen McCrory may be able to make an appearance on the show if she fit it into her Harry Potter filming schedule.

Thanks so much to Damian and Melissa for all the news!