The Old Vic Theatre Weekend Celebration
by Gingersnap | damian-lewis.com | May 13, 2018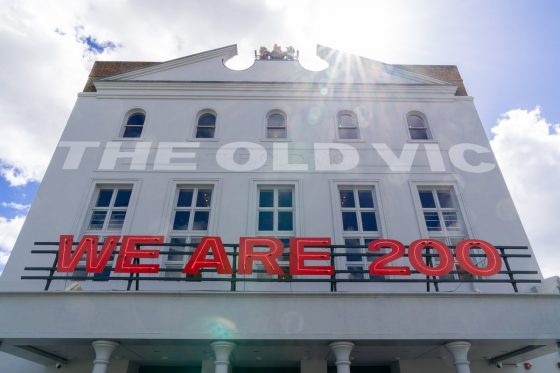 In February we reported about Damian and Helen's involvement and preparation with Old Vic's 200th bicentennial anniversary and this weekend the celebration abounds!  The Old Vic Theatre, Britain's first National Theatre, celebrated it's 200th birthday the entire weekend in style.
Read about all the festivities here by clicking on 'Continue Reading'
Beginning Friday, May 11 Old Vic embarked on a major collaboration with Twitter that showed the first ever global marathon broadcast from a theatre across a social media platform, with members of the public invited to join in, a full performance of Future Conditional, and exclusive interviews and shoutouts with those who have played a part in their 200-year history, followed by a party that night with lots of cake!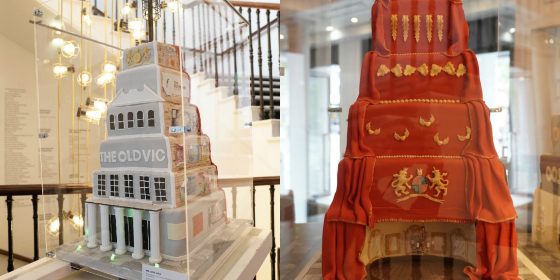 On Saturday, May 12 at 12:00 noon they kicked things off with a huge procession and a marching band leading the way from the National Theatre to the Old Vic. Joining on the way were all sorts of surprises, from breakdancers and singers to extracts from Shakespeare, followed by a street party on Webber Street with free activities for all the families as part of an Open House in the theatre that afternoon. The party carried on into the evening with the theatre transformed into a cabaret space for a special Variety Night. Performers included Tim Minchin, a sneak peek at the upcoming show Sylvia, an exclusive performance written by Dennis Kelly and a new musical performance from Girl From the North Country star Sheila Atim.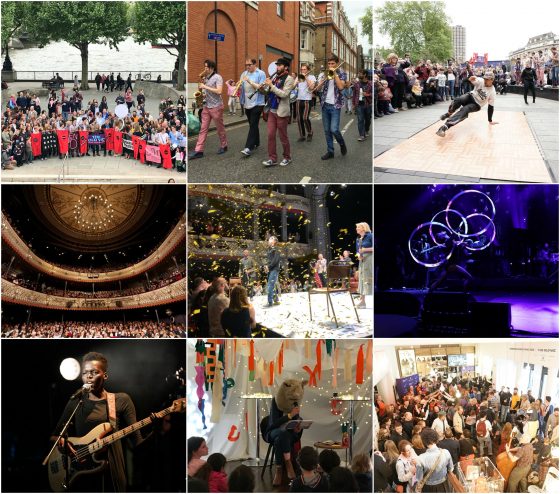 On Sunday, May 13, place settings were assembled on tables as preparations to roll out the red carpet for Old Vic's Bicentenary Ball were made that evening. The theatre even tweeted a video of this giant biscuit earlier that day in honor of the occasion!
This may possibly be THE GREATEST biscuit we have ever seen! A huge thank you to the wonderful @BiscuiteersLtd – you can get a smaller but equally lovely OV biscuit for yourself from Box Office or Penny! pic.twitter.com/DpWEgKbTdy

— The Old Vic (@oldvictheatre) May 13, 2018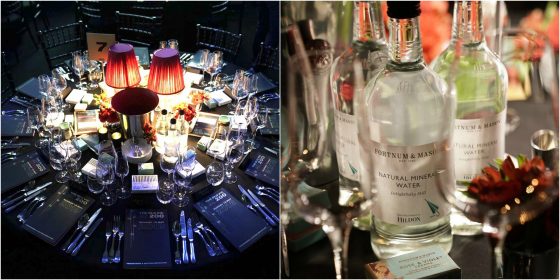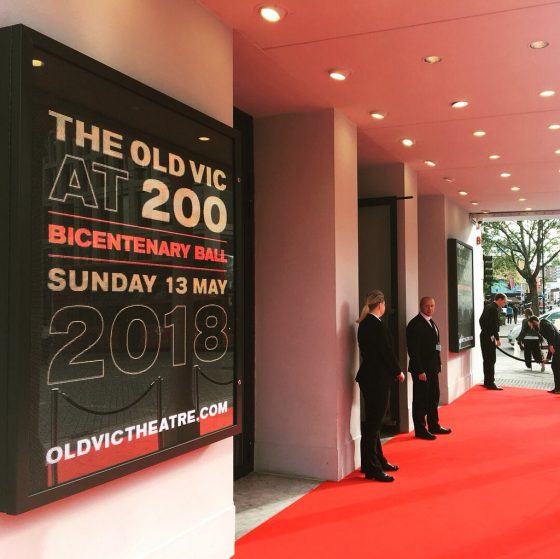 A little pre-red carpet first as we spotted this handsome chap with a group of dapper fellows:
Damian and Helen, who are Bicentenary Ambassadors, along with Dame Helen Mirren, Jamie Dornan, Imelda Staunton and Bertie Carvel were just a few among several VIP actors who walked the red carpet (video) and were in attendance at Old Vic's Bicentenary Ball  in Lambeth, London Sunday night.
To view more images from the event, please keep watching our Gallery for updates.
Co-hosting the bicentenary ball with Helen, Damian hailed the historic venue as a "creative hub". He told the audience:
"There is a strong social mission here at the theatre. The Old Vic, lest we forget, is proudly independent — it doesn't get a formal government subsidy. It relies on the passion of its audiences and its loving and giving supporters, such as those attending this evening."
And if this musical menu is any indication, it looks like Damian may have sung "Singing in the Rain" while the husband-and-wife duo took to the stage to oversee an interactive game of Heads & Tails.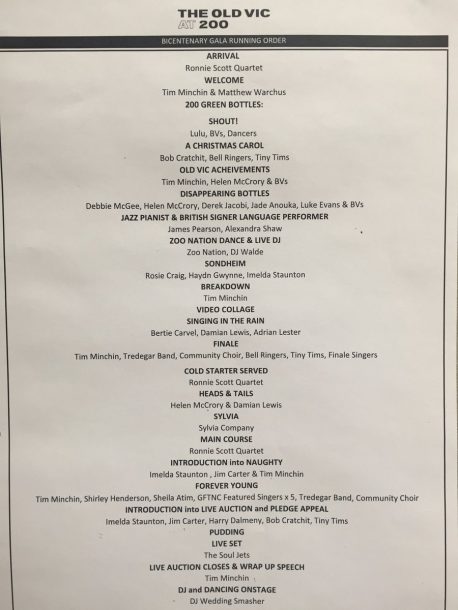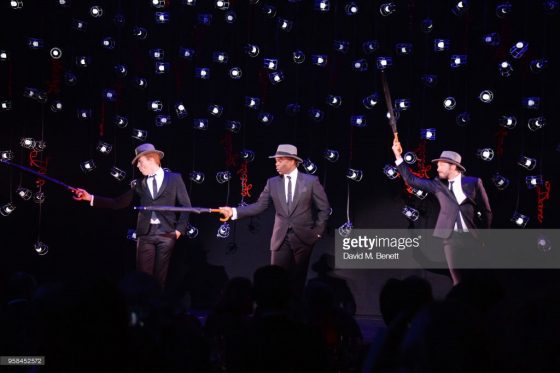 That's a wrap!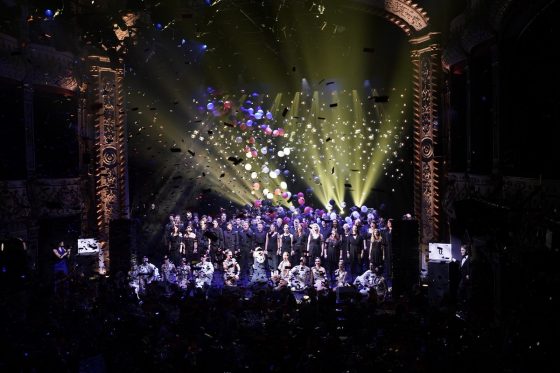 Read the rest of the original article at The Stage
Primary Source: Old Vic Theatre
Secondary Source: Evening Standard Article 1 and Evening Standard Article 2
Tertiary Source: Vanity Fair