Consistently Great Show That Somehow Remains Off the Emmy Radar
by Mark Dawidziak | Cleveland.com | July 13, 2018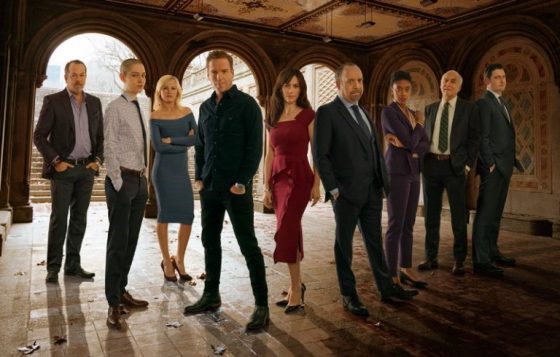 Said it before but this bears repeating, particularly on top of Thursday's nominations for the 70th annual Emmys: There isn't an awards system yet conceived on this planet that is not in some ways deeply flawed. I've done my time marching in this particular procession. That edict on awards also includes the Television Critics Association Awards, which I've been voting for each year since their inception in 1985. Do those awards have their admirable strengths and annoying weaknesses? Indeed, they do.
The same goes for the Emmys, which, year after year, get some things wonderfully right and some things terribly wrong. And nowhere do things go more right and wrong than with the nominations. No question, these nominations embrace some of the highest-quality programming TV had to offer during the 2017-18 season. But did Thursday's announcement by the Academy of Television Arts & Sciences also yield the usual outrageous number of snubs, oversights and omissions? Oh, yeah.
Here we go.
"Mindhunter" may be the best drama series on TV right now, and Emmy voters seem to be unaware of it. Equally inexplicable is the zero total nominations for Showtime's "Billions," which is turning into this era's "Justified" (a consistently great show that somehow remains off the Emmy radar).
Both Damian Lewis and Paul Giamatti should have been nominated for lead actors in a drama. John Malkovich and Clancy Brown should have been nominated for guest actors in a drama. And "Billions," like "Mindhunter," needs to be in the race for best drama with "The Crown" and "Game of Thrones."
There's more – a lot more, in fact…
Read the rest of the original article at Cleveland.com