Once Upon a Time in Hollywood Joins Cannes Competition Roster
by Elsa Keslassy | Variety | May 2, 2019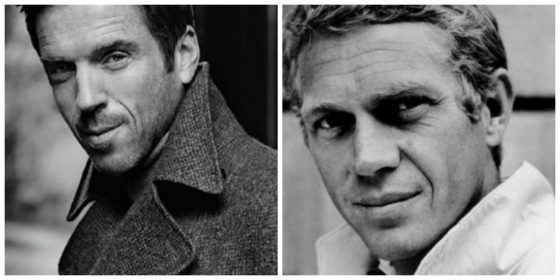 We reported earlier here that Once Upon a Time in Hollywood may be premiering at the Cannes Film Festival. Now, according to Variety, it's official. We hope Damian attends as part of the "…cast in tow." See below.
The suspense is over: Quentin Tarantino's Once Upon a Time in Hollywood will indeed have its world premiere and compete at the Cannes Film Festival, the fest announced Thursday.
The star-studded movie has been widely anticipated as a festival highlight but wasn't included in Cannes' official selection announcement on April 18. Artistic director Thierry Fremaux told journalists several times that day that he hoped for post-production on Tarantino's film to be completed in time for the film to be shown at the festival. Fremaux said Tarantino was eager to be back at Cannes and was working hard to finish the film by May, which was a challenge because it was shot in 35mm, which takes longer to edit than digital film, and is slated for a July release.
"We were afraid the film would not be ready, as it wouldn't be released until late July, but Quentin Tarantino, who has not left the editing room in four months, is a real, loyal and punctual child of Cannes!" Fremaux said Thursday. "Like for 'Inglourious Basterds,' he'll definitely be there – 25 years after the Palme d'Or for 'Pulp Fiction' – with a finished film screened in 35mm and his cast in tow." Fremaux described the film as a "love letter to the Hollywood of his childhood, a rock music tour of 1969, and an ode to cinema as a whole."
Once Upon a Time in Hollywood is expected to unspool May 21 to mark the 25th anniversary of "Pulp Fiction's" world premiere on the Croisette.
Set in Hollywood in the late 1960s, Once Upon a Time in Hollywood stars Leonardo DiCaprio and Brad Pitt as, respectively, Rick Dalton, a washed-up actor, and Cliff Booth, his longtime stunt double. Dalton lives next door to Sharon Tate (Margot Robbie), the pregnant actress who was murdered by Charles Manson's followers in 1969. Emile Hirsch, Timothy Olyphant, Kurt Russell, Bruce Dern, Damian Lewis, Dakota Fanning and the late Luke Perry complete the cast.
The movie was written and directed by Tarantino, backed by Sony's Columbia Pictures, and produced by Shannon McIntosh and David Heyman.
Read the rest of the original article at Variety