Everyone Takes A Swing In Fight Night
by Dana Feldman | Forbes | May 6, 2019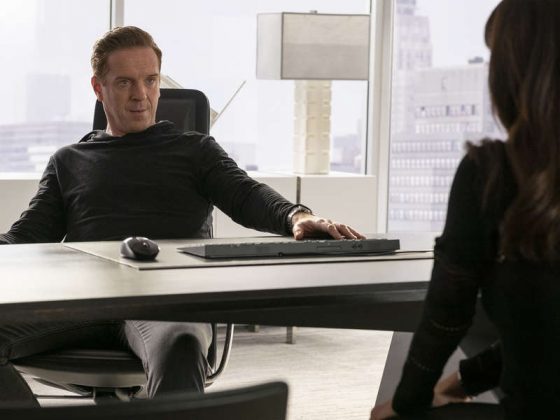 "It's the eye of the tiger, it's the thrill of the fight," or so the classic Survivor song "Eye Of The Tiger" goes. It's in the name of charity, but when it's Axe versus Mason Capital in the boxing ring, it's about much more than helping a good cause. As the lyrics continue in the song, it's also about "Risin' up to the challenge of our rival."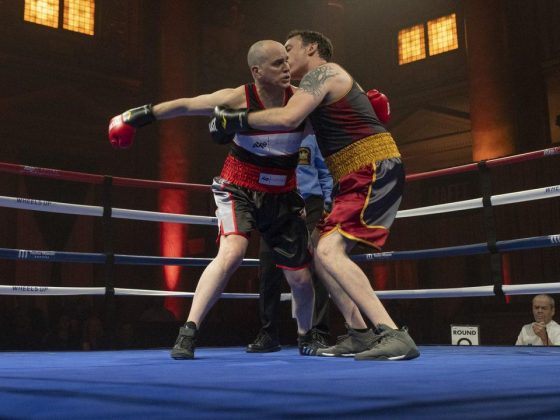 Well, in this case, as Dollar Bill (Kelly AuCoin) and Mafee (Dan Soder) go head-to-head, it's hard to decipher if either actually has the upper hand. Each opponent is trained by the best: Dollar Bill has WBC heavyweight champion Deontay Wilder in his corner. Mafee has UFC fighter Stipe Miocic and entrepreneur Tim Ferriss in his.
Despite the topnotch physical and mental help, it is round after disastrous round of every rule in the boxing playbook being broken, resulting in a hilarious and embarrassing double loss. The battle isn't just in the ring, it's also on live TV.
Taylor Makes Their Battle With Axe Very Public:
When Taylor (Asia Kate Dillon) goes on television to tell the world why they left Axe Cap, they set a chain of events in motion. Of course, Axe (Damian Lewis) is going to retaliate. They knew he would.
The verbal blows come fast and furious as Taylor refers to their time at Axe Cap as a dead end, just like the fossil fuels and fracking situation they're discussing. Axe sees that Taylor is trying to crush his position. When asked why they left Axe Cap, Taylor explains they weren't going to stay as that company ran itself into the ground. "I was going to launch a new thing into the stratosphere." Taylor then calls Axe a dinosaur. 
As fans of the show know, when Taylor says things, they're often manipulating others, pulling on their puppet strings. Before Axe reacts, he needs to decipher if this is the case. We also know that Axe is reactive, and he immediately springs into action with his own TV interview the following day to counter Taylor's claims.
He attempts to steer the ship back in his direction, claiming it was he that let Taylor go when he questioned their ethics. He called Taylor "dirty" for doing business with Russian Oligarch Grigor Andolov (John Malcovich). He then tells the world Taylor sold out their own father by flipping his company for the profit of Mason Capital.  
Things don't go too well for him when Taylor calls in and the two go head-to-head on live television. Again, Taylor is putting things into play, getting Axe to do exactly as they want and need. Taylor cuts deep by bringing up the Firefighter's Fund. The real dig comes when Taylor says Axe made a killing on 9/11 and profited from the tragedy. Taylor got the last word in this fight.
Wendy Suffers A Blow That Could Jeopardize Her Career:
Could Wendy's (Maggie Siff) license be revoked by the medial board? Taylor has a very loyal colleague in Sara (Samantha Mathis). Taylor's fury at Wendy and Axe is palpable. Sara points out that Wendy built a "psyche matrix" over the course of years on Taylor. This, she adds, is how Wendy knew exactly how to hurt Taylor. She also says it will not go unreciprocated.
Instead of revenge, Taylor wants to focus on business. In this case, the refineries. Sara instead follows her own instincts and makes a very bold move and reports Wendy to the medical board.
When Wendy gets a visit from a member of the medical board at work, she at first thinks he's there to ask her to speak at a conference. She quickly realizes this isn't the case. She is told her medical license is under review due to claims of malpractice, ethical misconduct and misuse of confidential records. And, as things go, word on the street is spreading very fast. Amidst all this chaos and potential loss, Wendy agrees with Chuck (Paul Giamatti) that they can't sell their home.
Chuck Faces Off With The Attorney General:
Chuck isn't one to back down from a fight. Though Attorney General Jock Jeffcoat (Clancy Brown) may intimidate others, Chuck isn't afraid of him. When the issue of blockchain technology that would allow people to vote on their mobile phones comes up, Chuck is immediately against the idea. That is until he learns that Jock is also against it. This just makes him want to fight for it.  
As Chuck and his team head into a meeting at the Board of Elections Office, he's surprised to see Connerty (Toby Leonard Moore) and Sacker (Condola Rashad) already in attendance. Connerty makes it clear he's there on behalf of the DOJ and says Jock has grave concerns about mobile voting.
Connerty adds there are heightened concerns over cyber security, asking if it's really smart to entrust the entire electoral system to mobile voting. Suddenly, Chuck's major concern is over democracy and inclusiveness.
This is a completely different tune than the one he was singing just moments before. Chuck now says it's vital that mobile voting be approved. It's about more people voting, which he adds, is the American ideal. Chuck goes so far as to say they need to cease this opportunity to be true patriots, to be a voice for those without one. He then proposes a pilot program to test the efficacy of mobile voting. His proposal for open and fair elections is denied via concerns over election security.
In his efforts to win at all costs against Jock, Chuck pushes even harder for his pilot program, which he later tells Chuck Sr. (Jeffrey DeMunn) is to help people and f**k Jock. Chuck Sr. can help him when it comes to light that his "Casino Indians" are amongst those that applied for mobile voting and were denied. He's actually referencing the Cayuga Iroquois, also known as the Cayuga Nation of New York, a federally recognized tribe of Cayuga people.
The two have a meeting with the Cayuga where he tells them he wants to ensure they have better access to voting. And, he finds out he has a baby sister that's still in diapers. His efforts pay off when he gets his pilot program. Of course, his smile is short-lived when Jock and Connerty screw with his dad's property.
Chuck should've focused on his own problems, but instead he also helped Axe with the refinery situation, an attempt to crush Taylor after the televised fight between the two. He set up a dinner with Governor Sweeney (Matt Servitto), giving Axe an opportunity to buy him off with a check for $1.2 million.
Shortly after, at fight night, Axe gloats when Wags (David Costabile) announces that the governor made fracking legal in New York. Taylor's smile tells Axe he's been played yet again. At first confused, Axe quickly realizes Taylor wanted fracking made legal; Mason Capital bought up the water rights. Taylor baited Axe. They needed fracking to happen and they used him to make sure it did.
Axe Helps Rebecca With A Business Venture:
Some men buy flowers, others perfume or jewelry. Axe shows his affections in his own way. Rebecca (Nina Arianda) has her eye on a company and has been able to buy up 8% of its shares but she really needs over 10% for a takeover. Axe questions why she's so focused on this particular company when there are others that are healthier businesses and better choices.
Read the rest of the original article at Forbes