BAFTA TV Awards
by Gingersnap | damian-lewis.com | May 12, 2019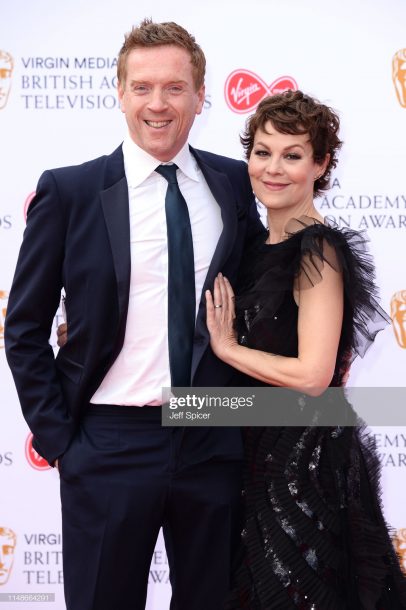 Damian and Helen attended the Virgin Media British Academy Television Awards (BAFTA) at the Royal Festival Hall in London on May 12, 2019. Helen was a presenter at the evening's event, honoring the best British and International viewing offered to UK television audiences.
The British Academy Television Awards, hosted by Hosted by Graham Norton, will be broadcast on the night of the ceremony on BBC1 from 8pm. The Bafta Television Awards will also be available to stream on BBC iPlayer. For a complete list of nominees and presenters, please visit BAFTA TV here.
Clara Amfo and Jordan North hosted the official red-carpet live programme. You can watch the red carpet arrivals here, but if you fast forward to 1:13:45 you might see someone familiar in your right-hand corner and a minute later, he moves to the middle of screen:
How hilarious is it that Helen forgot her reading glasses so she used her sunnies to read the autocue instead. Only she could make it look so cool:
We will continue to update this story and our Gallery when more photos are made available.