A Collection of Reviews from the Press Screening at Cannes Film Festival
by Gingersnap | damian-lewis.com | May 21, 2019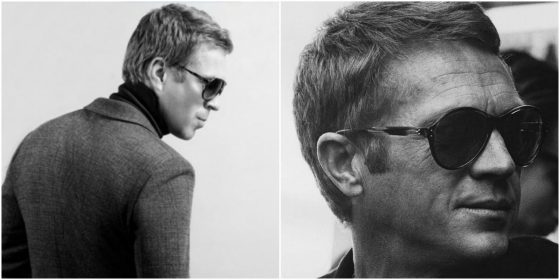 During the screening of Once Upon a Time in Hollywood, writer/director Quentin Tarantino asked the press not to reveal anything that would prevent later audiences from experiencing the film – the journey of discovering a story for the first time. And we know even less about Damian's portrayal as Steve McQueen in the much anticipated film set to release in U.S. theaters on July 26 and in UK cinemas on Wednesday, August 14, 2019. Until then, here is a collection of reviews that we've found mentioning Damian or "cameo" actors that are sure to whet your appetite.
Slash Film writes, "The rest of the cast is superb, right down to the smaller roles, including Damian Lewis in a brilliant moment as Steve McQueen."
The Daily Beast shares, "Tarantino is considerably more fascinated with Tate, the golden girl who even Steve McQueen (Damian Lewis) failed to ensnare, a fact the star bemoans during a lengthy scene set at the Playboy Mansion."
Vulture leaked, "Later, we see Sharon and Polanski drive to a pool party filled with Playboy Bunnies. There, Steve McQueen (Damian Lewis) sees how close the couple remain with Sharon's former fiancé Jay Sebring (Emile Hirsch) and remarks that she clearly has a type: "Cute, short talented guys who look like 12-year-old boys." McQueen then adds, wistfully, "Yeah, I never stood a chance."
New York Times said, "…Steve McQueen (Damian Lewis), who briefly shows up at a party where Sharon and all the beautiful people frolic as the nights grow darker."
The Wrap states, "The film takes its time, to the point where at times it starts to feel sluggish – but even the slower moments have delicious touches or wonderful cameos."
Variety claims, "A star-studded cast."
IndieWire exclaims, "Brilliant, dazzling, and one 'holy fuck' ending!"
For more reviews, read USA Today, Hollywood Reporter, The Guardian, and Deadline.