Announcing the NVFF19 Feature Films Competition
by Gingersnap | damian-lewis.com | September 13, 2019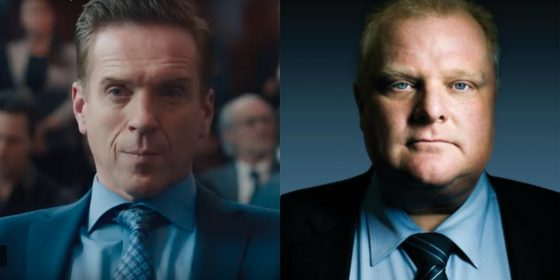 Finally, the moment we've all been waiting for. We're thrilled to announce the ninth annual Napa Valley Film Festival's Narrative and Documentary Feature films in core competition. These sixteen films will vie for the respective titles of Best Narrative Feature and Best Documentary Feature, as determined by our esteemed jury.
The Napa Valley Film Festival runs from November 13-17, 2019 and takes place at a variety of unique screening venues such as, theaters, wineries, resorts, estates, and vineyard settings throughout the Napa Valley in Napa, California. The festival is a 5-day celebration that blends the art of film, food, and wine together. Shop for general passes here.
The complete program lineup of approximately 80 films, including Studio Spotlights, Verge, Culinary Cinema, Special Presentations, and Narrative and Documentary Shorts will be announced in early October. And now, without further ado, the narrative and documentary films in core competition:
Run This Town, directed by Ricky Tollman
This is the story of the inner workings of a city seen through the eyes of the interns and assistants that run it. A political aide tries to corral his brash, outspoken boss when a young researcher at a newspaper gets word of a scandal that could make or break both of their careers. Starring Ben Platt, Mena Massoud, Nina Dobrev, Damian Lewis, Jennifer Ehle, and Scott Speedman. West Coast Premiere.
Click here to purchase tickets to the screening of Run This Town set for Friday, November 15, 2019 at 1:30 p.m. Pacific time in the Uptown Theater. Tickets are $25.00 USD.
Click here to see what Nina Dobrev has to say about Damian's performance as Rob Ford.
Read the rest of the original article at Napa Valley Film Festival Organization