Ayahuasca and Cryptocurrency are Just Two New Investment Gambits for Axe Capital in Season 5
by John Jurgensen | Wall Street Journal | April 29, 2020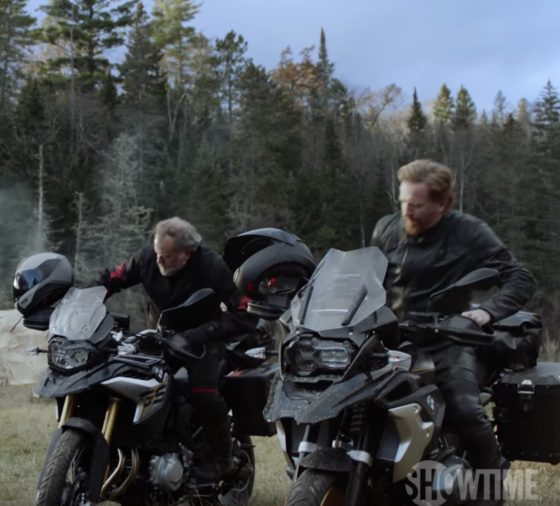 The new season of the Showtime hit "Billions" opens far from the show's New York City nucleus of money and power. In a hut in the wilderness, two familiar characters are blitzed on the psychedelic potion ayahuasca.
"It's almost too much…too much goodness in the world," says the one known as Wags (David Costabile), the lieutenant of multibillionaire Bobby Axelrod (Damian Lewis). The beatific glow doesn't last. But their ayahuasca trip leads to one of the many financial schemes that play into the fifth season of the TV series which premieres Sunday night on Showtime.
The angles pursued by Axelrod's hedge fund, Axe Capital, range from cryptocurrency mining to cornering an economic opportunity zone. These subplots mirror a trend among real-life hedge funds of moving into alternative markets from their traditional base in stocks, says series co-creator and executive producer David Levien. "Because we were looking through that window," he adds, "it opened up the show to lots of different businesses that weren't just equity, as the show had been in the past."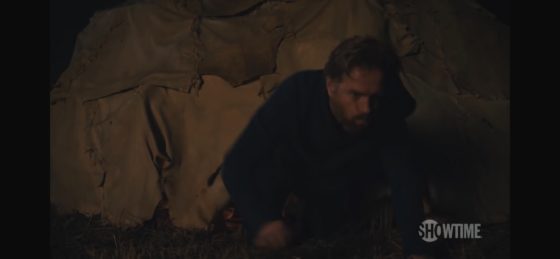 It's an example of how "Billions" has evolved over five seasons, using a growing base of advisers to fill producers in on the latest financial trends. These advisors range from real-life federal prosecutors to billionaire investors, and some who have appeared as themselves on the show, including hedge-fund manager Marc Lasry and short seller Jim Chanos. Question-and-answer luncheons in the show's writers room—with whom, the producers won't say, because they promise anonymity to the sources who fill them in on the inner workings of Wall Street—have also featured "all stripes of business hucksters and hustlers and even criminals." Mr. Levien says.
"Billions" remains fixed on the effects that power and immense wealth has on the inner lives of its characters, and widens its scope this season to mirror real-life debates about capitalism and the role of luck in success. One scene features a clash of egos at a group photo shoot for "decas" worth at least $10 billion each. They include a new character, the business titan Mike Prince, played by Corey Stoll. Prince is an enemy of Axelrod, which makes him a potential ally of Chuck Rhoades, the by-any-means-necessary state attorney general played by Paul Giamatti, who's been after Axe since the first season when he was a federal prosecutor. (Mr. Giamatti's character has a saga of his own.)
One face-off between the billionaires comes down to Prince's perception of himself as a force for social good in the world, or if that's a lie covering up his true nature as a "carnivorous f-ing monster," as Axe describes himself.
"Anyone who is able to convince massive institutions to put this much money behind them is gifted at self-mythologizing," says series co-creator Brian Koppelman. "The story they've told so many times about what differentiates them is a story that now is 100% true to them." The new season asks: Which aspects of these personal myths are false?
After Showtime shut down production on "Billions" in March due to coronavirus concerns, the network broke the season into two parts.
Read the rest of the original article at Wall Street Journal