Season 5 Locations Guide
by Damianista | Fan Fun with Damian Lewis | June 22,2020
As I mentioned a billion times before, Billions is a dream show for me not only because my favorite actor is in it, but also because New York, from its landmarks to its city parks and to its quirky shops, appears as a cast member in the show! As someone who feels the only home she has in the world is the city that never sleeps, I particularly love it that Billions is taking over New York, the BIG film studio that it is, and shooting all over the place, from Manhattan to Queens to Brooklyn to The Bronx to Long Island and to northern suburbs. So I have put together this Billions Season 5 Location Guide as a loving tribute to my most favorite place on earth and a heartfelt thank you to the show creators for writing a love letter to the city.
Hope you pick and choose and take your own Billions tour in New York City and beyond and give us feedback! And in case you missed Fan Fun locations guide for the previous seasons, you can check them out here, here, here, and here. And please note that show staples like Axe Capital HQ, Chuck's State AG office or Chuck Senior's apartment were all listed in previous seasons when they first appeared.

Episode 1: The New Decas
One of the high peaks, of the Adirondack Mountains, Whiteface Mountain is the fifth-highest mountain in New York state. The mountain is a major ski area, run by the Olympic Regional Development Authority,  that is consistently ranked as one of the top ski resorts in the Northeast. Whiteface was a prime venue of the 1980 Winter Olympics, hosting all six of the alpine ski events. The ski center regularly hosts major alpine ski events and is also a U.S. Olympic Training Site.
Whiteface Mountain Ski Center and the Veterans Memorial Highway climbing to the top of the mountain pass off as the Shaman Retreat Axe and Wags stay and the Alaska – Canada highway on which they ride their BMW motorbikes, respectively, in Billions.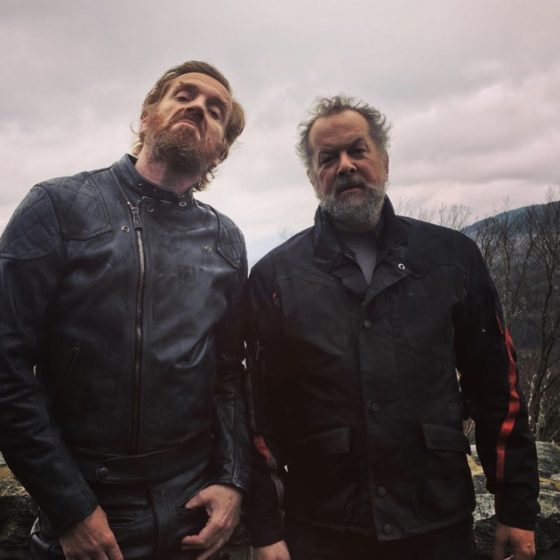 And I think Damian was impressed by the natural beauty in the area that he tweeted from his morning stroll in Lake Placid.
Well, the spectacular venue where Chuck Senior has his lavish wedding is obviously a landmark building!
Weylin B. Seymour's building was opened in 1875 by the Williamsburgh Savings Bank. And while we only see the interiors in the show, it is really worth a look from outside as well.
Here is what New York Times says about the landmark building: ""As sumptuous as a jewel box suspended 110 feet over the mosaic marble floor, and as radiant as a peacock's plumage, the great dome of the former Williamsburgh Savings Bank headquarters at Broadway and Driggs Avenue once again inspires awe." Indeed.
Note that this is the second appearance of "The Weylin" in Billions. The Big Apple Circus both Axe and Chuck attend as VIP guests and chat with the Yankees first baseman Mark Teixeira in Season 1 Episode 8 Boasts and Rails was also shot here.
Lightbox – NY
The studio where the Vanity Fair "The New Decas" photo shoot takes place and that we "meet" Mike Prince for the first time in Billions is Lightbox – NY, a photo/film studio housed in the historic American Bank Note Building in the Bronx. The venue offers 10,000 square feet of raw industrial space featuring beautiful arched windows as well as five bays of skylights that bring in beautiful natural light. I am not sure if the studio is still active because their website is not working.
Central Park Bike Ride
Central Park Bike Ride at 203 West 58th Street is a Bike Rent NYC business that serves the tourists as well as the locals with daily bike rentals, guided bike tours of Central Park and Brooklyn Bridge, and daily, monthly and annual "hop-on, hop-off" biking programs. And, interestingly Chuck finds Taylor at Central Park Bike Tours not renting a bike but swimming in place! 😀
Corner of Lexington Avenue and 48th Street
Mike Prince and his right-hand man Scooter get a phone call from Axe as they are staying in the car at the corner of Lexington Avenue and 48th Street. Axe "congratulates" Prince for making the solo cover of Vanity Fair and lets him know that he will join Prince at his annual The Mike conference.
They probably film the interior scenes at a studio but the exterior of the brownstone at 49 8th Avenue in Park Slope, Brooklyn is the stand-in for Rhoades' dream brownstone in Brooklyn Heights – which Wendy left at the end of Season 4.
And Bobby Axelrod of all people knocks on Chuck's door in this episode to give Chuck back his first edition WWII volumes, along with a message that the world is not a happy place when the two of them do not get along well!
Episode 2: The Chris Rock Test
Skyport Sea Terminal (23rd Street and East River)
The only seaplane terminal on Manhattan, Skyport Sea Terminal is where we see Mike Prince and his dog taking off in a seaplane to go to The Mike, the annual conference named after its organizer, held upstate New York!
Read the rest of the original article at our sister site Fan Fun with Damian Lewis