Bon Appetite
by Damianista | Fan Fun with Damian Lewis  | September 21, 2021
Love the food in Billions? From plantains and falafels, to a chopped liver sandwich, Fan Fun with Damian Lewis is now serving the Billions season 5 Dining Guide, episodes 1 – 10.
One of my favorite things about my favorite TV show is how it showcases the New York dining scene from hole-in-the-walls to neighborhood gems to Michelin-starred restaurants. And it has been my pleasure to share the information about restaurants appearing on the show first in my weekly recaps and then in a full dining guide by the end of the season for Season 1,  Season 2, Season 3. and Season 4.
Fan Fun Billions dining guides are some of the most popular posts  on the blog and even some leading media outlets have noticed. Look what Forbes Magazine says about us!
"There are posts on actor Damian Lewis's official website, that diligently track, with screenshots, all the food locations featured in every season. These posts even manage to name-check the take-out Chinese in one scene as the beloved eatery Wo-Hop."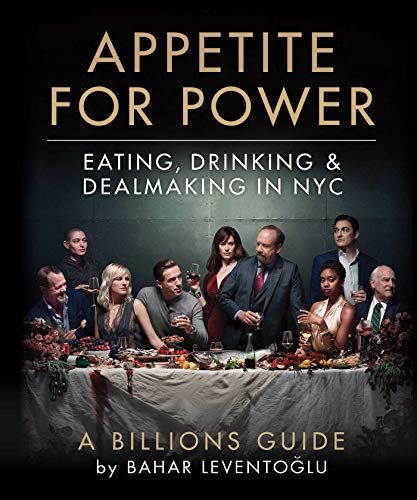 I describe each restaurant/bar that makes an appearance or gets a mention in Billions Season 5 below with a picture of the scene as a refresher, a link to the establishment's website, its location as well as its Yelp review where available. I really hope you have a chance to try one or several of these places!
Many of you already know that I sat down and wrote a book that has a complete listing of the restaurants, bars, cafes, bakeries and more that either appeared or was mentioned in Billions in order of their appearance in the show.
Each entry includes a description of that place's particular significance in the show – (who dines there? what are they eating? what's the occasion?) as well as in the New York culinary scene (its history, its chef, signature dish). There is also practical information about each restaurant (location, price level, happy hour, dress codes, and so on). The last section in the book offers several restaurant recommendations for a New York weekend of your choice (romantic, family friendly, splurge, and so on). You can order now on Amazon or other online booksellers.
Bon Appetite!
Episode 1: The New Decas
The one with Chuck being transparent with Kate about Axe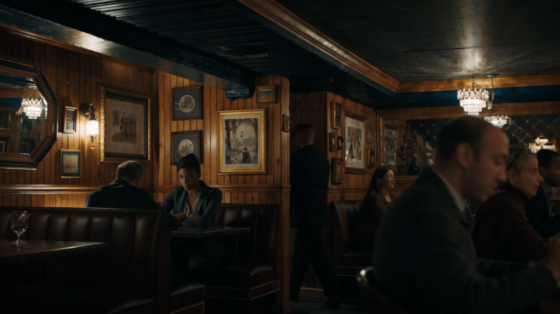 4 Charles Prime Rib: Appearing in Billions for a second time  – it first appeared in Season 3 Episode 1 Tie Goes to the Runner – 4 Charles Prime Rib is an intimate supper club in West Village serving prime steaks, fresh seafood, hand-carved slices of prime rib, and decadent desserts.
4 Charles Street, New York, NY 10014
Episode 2: The Chris Rock Test
The one with Axe telling the Manhattan DA to keep her eye on the sparrow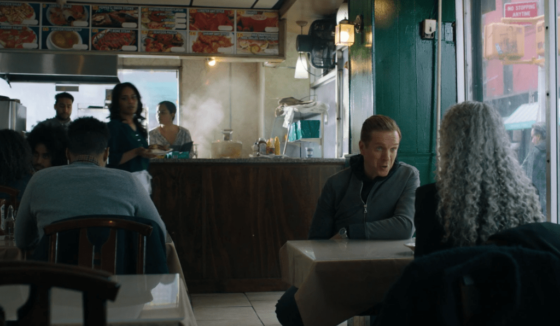 Cibao Restaurant: Classic Cuban dishes served in a no-frills setting with counter service. And thanks to DA Gramm, we now know why they call plantains "mangu" in Dominican Republic.
Read the rest of the original article at our sister site Fan Fun with Damian Lewis here.