Must Come to an End
by Lady Trader | Fan Fun with Damian Lewis | October 15, 2021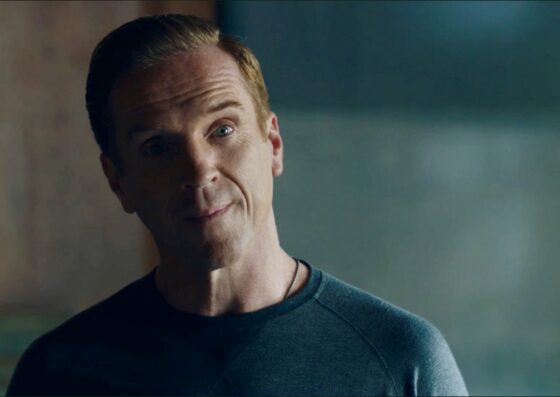 I'm just the pieces of the man I used to be
Too many bitter tears are raining down on me
I'm far away from home
And I've been facing this alone for much too long
Too Much Love Will Kill You – Brian May (Queen)
Welcome to "From the Trader's Desk".
As the title of this post states, all good things must come to an end, and for now at least, Bobby Axelrod has left the Billions building. The title also plays homage to another one of my very favorite television series "Star Trek: The Next Generation" as the very last episode was titled "All Good Things…" which I still consider two of my favorite hours on television.
In preparing for this post, I read back most of my previous diatribes, and noticed how much Billions, the character of Axe, the Fan Fun community, and my writing and analysis evolved. I also loved re-reading the interaction with our readers. We had many a spirited debate on these pages, and the discussions were always civil, thoughtful, and good fun. A very sincere thank you to each and every one of you who read all of our Billions posts. And a special thank you to Brian Koppleman, David Levien and the entire cast of Billions for being so kind and generous with their time and contributions to our Billions pieces.
The story of how I came to Fan Fun and how "From the Trader's Desk" was born is quite a funny tale and all the details are here. After just being a spectator and a Billions: Glossary contributor in Season 1, we thought it would be a fun idea for me to write a post every few weeks to explain any "fin speak" in the Season 2 episodes, and give my thoughts from the point of view of a Wall Street lifer. I loved being able to help inform people who didn't have a financial background on some of the terminology or to give examples to make sense of a storyline through my posts. I tried to pepper in experiences of trades and situations I encountered in my professional life. The best compliments were when someone would comment "now it makes sense!".
However, something happened along the way; as we got to know Axe, I started seeing similarities between this character and my own life. We both loved trading, we both got our love for trading from gambling backgrounds, both were born of working class environments in New York, both unapologetic Milton Friedman (also born in Brooklyn of working class upbringing) capitalists, and best of all? Both heavy metal junkies! Axe was basically the red headed stepbrother I never had. Posts that were supposed to clear up the financial gobbledygook every few weeks, became weekly, insightful, and put my analytical skills to the test. And being able to write about and take guesses at Axe's next heavy metal shirt was pure joy.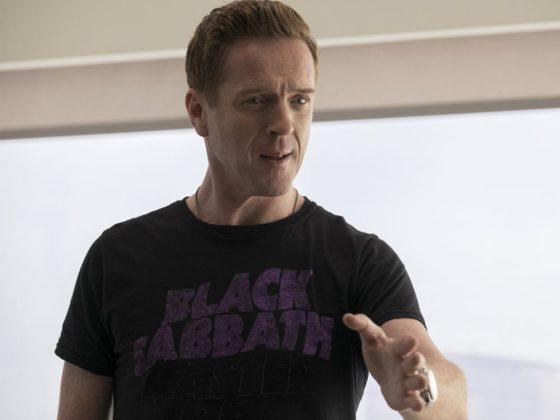 My very first post here on Fan Fun was "In Defense of Bobby Axelrod" so it only seems right that the last "Trader's Desk" post should be a fond farewell.
So, this is not necessarily an obituary, but perhaps more of a eulogy to Bobby Axelrod, from someone who related to him like no other character I have ever encountered in books, television, or film.
Friends, traders, analysts, lend me your ears; I come to praise Bobby Axelrod, not to bury him.
Axe was born be a hedge fund king. As we saw in the very first episode of Billions "The Pilot", he was different than just the run of the mill Wall Street analyst. He not only knows the game but knows the players. You know he's a stone-cold trader and deal maker when he creates and funds Axe Capital by placing bets on the tragedy of 9/11. Yes, he may be losing friends and co-workers in the Towers, but he's got shark eyes and puts all and any emotions to the side. This is business, pure and simple. Maybe letting his emotions get the best of him is why he's living the life in Switzerland right now. Axe the Shark would have read the trap a little better.
Trading and deal making is who he is. It's his essence. He once said asking him not to trade is like asking him to give up his "license to breathe." Even when the government had stopped him from being in the game after the Ice Juice fiasco, he just couldn't sit on the sidelines.  He needed to get his fix so badly he set up "satellite" shops who traded on his ideas. And who could forget when Axe Capital was hit by a cyber-attack and Axe and Wags put on a clinic for the children of how to do business the old fashion way – by phone? You could see how much he was loving it! Doing what he loves at its purest level.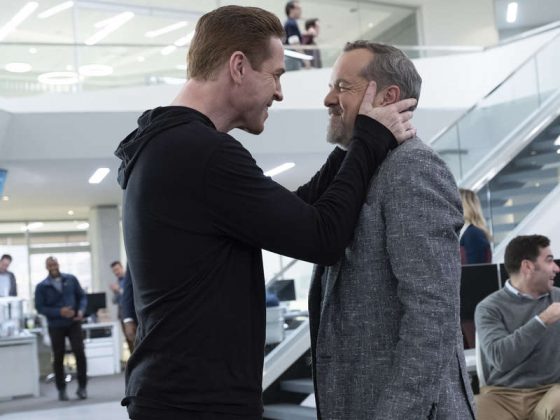 Read the rest of the original article at our sister site Fan Fun with Damian Lewis here.