Anniversary of John Keats's Death
by Gingersnap | damian-lewis.com | February 8, 2022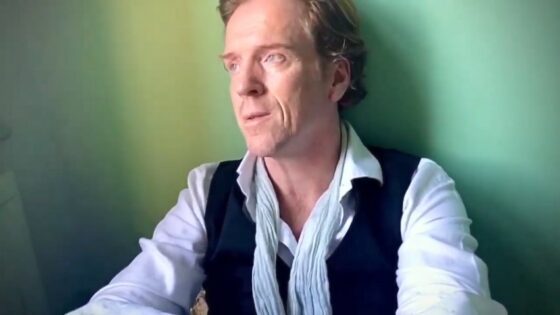 Following the success of the virtual film screening of Pelé Cox's Lift Me Up I Am Dying in 2021, British School at Rome (BSR) is pleased to be hosting another screening of the film this year. The film will go live on BSR's YouTube channel here at 9pm CET/8pm GMT on Wednesday, February 23, on the anniversary of John Keats's death. This event will be in English and features Damian Lewis, Desiree Ballantyne, Simon Mayonda, Christian Roe and Nicholas Rowe.
Lift Me Up I Am Dying by Pelé Cox recounts John Keats's lingering death from tuberculosis in Rome from November 1820–⁠February 1821. Pelé assembled the text entirely from the poems, letters, and diaries of the historical protagonists, into what she terms a "poetic chronologue." Lift Me Up I Am Dying is a story of extraordinary bravery and extraordinary compassion, not only in the face of death but also Keats' detractors.
Keats was accompanied to Rome, from London, via Naples, by the painter Joseph Severn. They arrived with the hope that Keats might return to England, and his great love Fanny Brawne, after a successful convalescence. But he was dead within four months. All the while Severn attended to him with a compassion so enduring that half a century later he would still ask to be buried by Keats's side, in the Non-Catholic Cemetery in Rome. Percy Bysshe Shelley, a fervent admirer, not only corresponded with Keats throughout his illness but at his passing penned Adonais, one of the greatest elegies written by one poet of another. Shelley himself was dead a year later and his ashes are interred in the same cemetery.
Lift Me Up I Am Dying was first performed in the Keats-Shelley House, Rome, in 2014. Our challenge has been to stage a performance on the anniversary of Keats' passing, but in the present moment and from the confines of our own pandemic. The passionate, talented, and resourceful cast of Lift Me Up I Am Dying filmed themselves in their homes on iPhones and their performances were then edited and integrated in Pelé's home in Ludlow.
As the British School at Rome brings together world-class researchers and artists from the United Kingdom, Commonwealth and Italy, where the Romantics built their imaginations, it is right and fitting that this should be our venue, however virtual. We hope that the post-Covid era will provide as creative a future as post-war Europe did for the Romantics.
Pelé Cox was the John Murray / Keats-Shelley Memorial Association Creative Writing Resident at the BSR from October–⁠November 2017 and April–⁠May 2018.
In association with the Keats-Shelley House and the British Institute of Florence.
To view photostills of the 2021 event, please visit our Gallery here
Read more information about the upcoming virtual event here
For more information about BSR, please visit the British School at Rome here