The HBAs of Cumberbatch Island
by Michael Baumann | The Ringer | March 24, 2022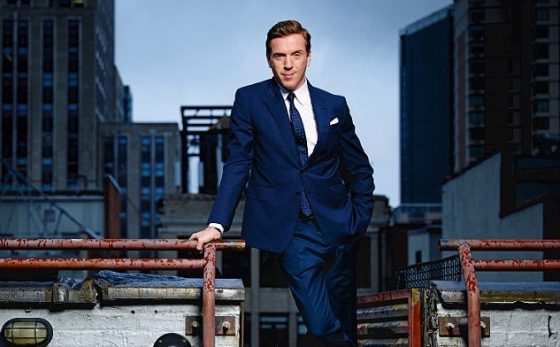 This weekend marks the return of 'Bridgerton,' a series that celebrates society journalism—and lusting after Brits. To celebrate, here's an exploration of the different types of attractive male British actors—from the prototypes to the ones currently ruling the screen and a select group of men who currently dominate Hollywood: Hot British Actors™ (HBAs).
The HBA is hardly a new phenomenon; it's been part of the American cultural furniture since your grandparents were down bad (or whatever the postwar equivalent is) for Sean Connery and Richard Burton. But now these actors are everywhere—wielding affected American accents like a plumber wields a wrench. They're hiding in plain sight, not just in our romantic dramas and superhero movies, but our network sitcoms and prime-time soaps as well. Paul Revere is rummaging through his saddlebags right now, trying to figure out how many lanterns to light for "by screen."
It's not like we Americans don't have our own deep bench—our Drivers, Chalamets, Stanfields, Maleks, and so on. But we have Brits playing our superheroes, our crime lords, our presidents, even. (In the span of a few months, Kingsley Ben-Adir played Barack Obama and Malcolm X! Why even bother having American actors at that point!)
There seems to be some ineffable quality of Britishness that makes this group so exciting to American viewers. To know such a vast volume of actors requires a taxonomy, a classification that sorts each individual into groups based on persona, form, and purpose.
From the bombastic thespians of the RSC to the brooding Bales and Brit Packers, the HBA permeates the cinematic landscape. Each actor is marvelous in his own way, but each owes an evolutionary debt to those who came before. And so we embark on the difficult but important task of classifying Hot British Actors.
Cumberbatch Island

Benedict Cumberbatch, Johnny Flynn, Damian Lewis, Matt Smith
The majestic creatures of Cumberbatch Island are proof that evolution need not proceed in only one direction. We might think of the HBA in terms of perfect hair, a warm smile, and the ability to provoke a riot just by saying, "Oh, I'm terribly sorry." But the true nature of the HBA is deeper.
These men have what some in the film industry might call distinctive features, but nevertheless channel the magnetism, charisma, and je ne sais quoi of the traditional matinee idol. Best-known to all of you, no doubt, is the Original Cumberbatch, who first appeared some 15 years ago in the likes of Starter for 10 and Atonement. Since then, he's won the undying loyalty of internet nerds through his work in Sherlock and Doctor Strange, tapping into a potent truth of modern fandom: Adoration, once won, is enduring. So too Matt Smith, one of the rarest and most controversial stars of Doctor Who. Regard the specific curvature of his chin, which easily distinguishes him from his predecessor, David Tennant.
These, surely, are HBAs for the self-styled thinking person. Where a Madden or a Henry Cavill is too obvious, some thirsty internet folks return to the qualities that made the Prototype so alluring: uniqueness, accessibility, specificity. An eye to behold every beauty.
The remaining categories summarized:
The Prototype: Hugh Grant, Andrew Garfield, Colin Firth, Matthew Macfadyen
The Prototype, v.2.1: Dev Patel, Nicholas Hoult, Robert Pattinson, Taron Egerton
Prince Charming: Regé-Jean Page, Henry Golding, Sam Claflin, Richard Madden
Cool Square Guys Whos Punch: Daniel Craig, James McAvoy, Jamie Bell, Aaron Taylor-Johnson
Cheekbones: Matthew Goode, Riz Ahmed, David Tennant, Paul Bettany
The Golden Statue Boys: Christian Bale, Daniel Kaluuya, Daniel Day-Lewis, Eddie Redmayne
The Power Heartthrob: Henry Cavill, Idris Elba, Sam Heughan, Charlie Hunnam
Guys (Mostly) Named Tom Who Do a Lot of Sci-Fi and Fantasy: Tom Holland, Tom Hiddleston, Tom Hardy, John Boyega
For a complete description of the remaining categories, you can read the rest of the original article at The Ringer