She Comes
by Jon Stickler | Stereo Board | June 9, 2023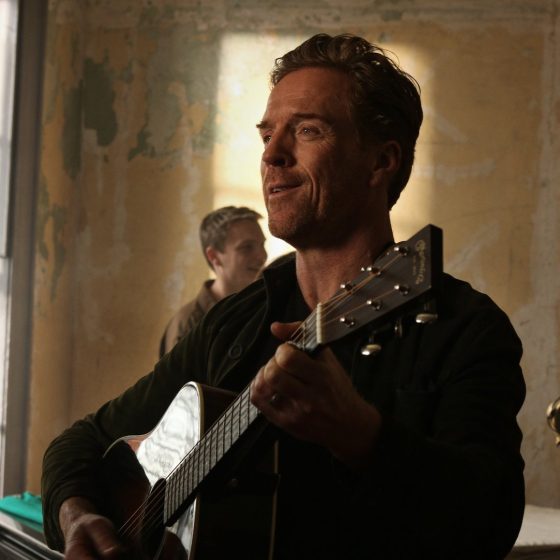 Damian Lewis has released another track from his upcoming debut album. Following 'Down On The Bowery' and 'Makin' Plans', the folky 'She Comes' finds the musician and Homeland star singing over a piano and lightly fingerpicked acoustic guitar melody. Lewis explained:
"She Comes is the first song I wrote for my debut album, so that makes it… my first song (That I've shared with the world, at any rate….). It's about ghosts, and one ghost in particular. The album has hybrid sounds all through it, but this song leans heavily on a folk set up before crescendoing with a jazz feel brought by my brilliant band."
Check out the accompanying video below. Commenting on it, Lewis added: "We hoped to convey the feeling of an abandoned house, of the ghost of the woman that once lived there and a group of friends gathering to celebrate her."
All three tracks will feature on Mission Creep, which is due out on June 16 via Decca. He'll support the LP with an appearance at Black Deer Festival on the day the record drops, followed by a performance at London's Union Chapel on July 11.
He has also just scheduled a UK tour between September 8 and October 1, with tickets on general sale at 10am next Friday (June 16).
'She Comes' Official Music Video
'Mission Creep' Album – Damian Lewis Music Store (UK) here
'Mission Creep' Album – Damian Lewis Music Store (US) here
'Mission Creep' Album – Several music services here or Target
'Down on the Bowery' – Apple Music, iTunes, Spotify, YouTube, Amazon and more here
'Zaragoza' – Pandora, Tidal, Spotify, YouTube, Amazon and more here
'Makin' Plans' – Napster, Pandora, Tidal, Spotify, iTunes, Amazon and more here
'She Comes' – Spotify, YouTube, Apple Music and iTunes here
Read the rest of the original article at Stereo Board