Changing Lanes
by Lee Tyler | Blues & Soul Magazine | June 7, 2023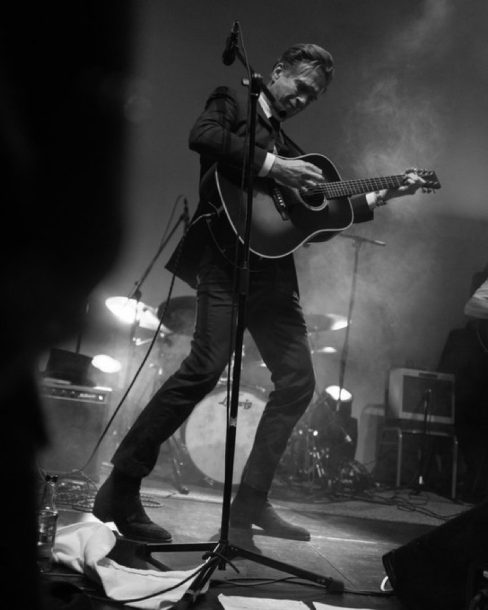 Brit actor Damian Lewis CBE [for services to drama] is probably best known for his gritty multi-award-winning performances in hit TV shows Homeland and Band of Brothers. As well as a mesmerizing Henry VIII portrayal in the award-nominated show Wolf Hall and the must-watch character performance in the primetime hit show, Billions. His undoubted talent has transferred seamlessly to the big screen with a plethora of standout roles, including his memorable portrayal of movie icon Steve McQueen in the Quentin Tarantino produced film, Once Upon A Time…In Hollywood. So what's the next stellar role for the North London and often NYC-based 52-year-old multi-talented actor, presenter and producer? Well, how about another string to his bow and a right turn into another Lewis passion that may surprise a few with his natural talent with a foray into the world of music.
As an actor, you can never accuse Lewis of not giving his all so when it comes to music and his debut album "Mission Creep," be prepared for something very special. I'll now let the singer/songwriter/guitarist himself fill you in on the finer points of his rootsy, blues, rock, jazz, folk and everything in between new long-player, as well as give us the lowdown on what drove his 2020 lockdown inspired desire to start writing songs, cut an authentically styled album and play a set of live dates as he takes time out of his busy schedule to share all on a recent Zoom call with yours truly.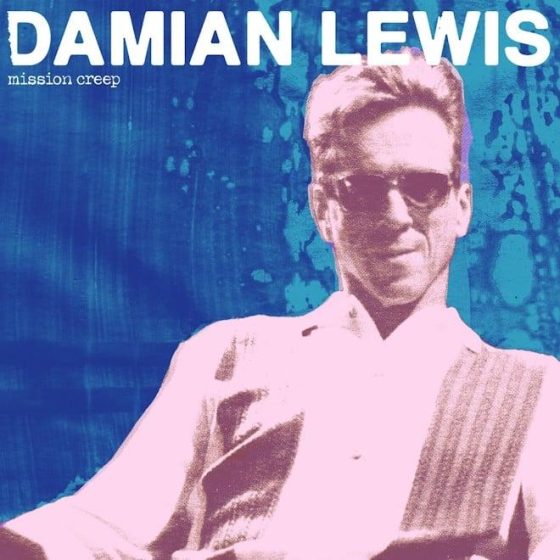 B&S: "Mission Creep" is an interesting title, can you tell me where it comes from?
I think it's just acknowledging that my mission direction has shifted a bit. Do you remember in the Iraq war? I'm not asking if you were there! [laughs]. This phrase came out and was used a lot… mission creep. Meaning, going to do one thing with the promise they are going to get out, leave… and you get 'mission creep' where the mission evolves into something else, and something else, and something else… and then suddenly, before you know where you are, your troops have been somewhere for five years, instead of five months! That's where I've taken it from. This idea that I'm known as an actor but the mission creep has taken me into music.
B&S: You were quoted as saying that you, "Suddenly had a lot to say", when writing songs for this album. Is that part of the mission creep ethos as well?
Yeah, absolutely. When I got together with my gang, it wasn't immediately obvious that we would be making an album of original songs. We were sort of noodling around with different ideas, singing covers. A lot of my band have got profound jazz training, they're brilliantly talented. So we started in that direction and it was actually a friend of mine, [Brit jazz multi-instrumentalist/band leader of Kansas Smitty's House Band] Giacomo Smith, who just said, "Why don't you start writing some things?" I had never sat down and confidently wrote songs before. I was a busker back in the day before I became an actor. I had a motorbike, a tent, a guitar and I used to go around Europe with my guitar and I would busk. I would do it in the summer – I had a great time! But, I oddly, never had a compulsion to write my own songs. I think that's because when you are busking, you sort of want to give the audience what they want to hear. I was trotting out endless amounts of Elvis and Bowie and The Beatles and Stones and Lenny Kravitz and Donovan and all the old stuff…just endless amounts of it. So to have someone say to me, "Why don't you write your own songs? It would be more interesting than us just doing covers" was a good challenge. I sat down and I started writing as that quote says…I found myself writing several songs and enjoying it, and not finding it hard. Not to say that they are good, [laughs] people will judge for themselves. But, I enjoyed it. There seemed to be a freedom to it, in a way. Of course, I've sat down and tried to write songs before but it never felt particularly natural to me. This felt very natural.
B&S: You mentioned busking around Europe, this was quite a brave thing to do, especially at a young age. Did you do it on your own?
Yeah, I did. I just made friends on the way around. Well, looking back on it, I suppose it was brave. It's a bit of a loner thing to do, isn't it? You wouldn't meet me and think I'm a loner, I don't think. But, I think there's an element of me that is a bit of a loner and I enjoyed it. I made a tiny bit of money and used it to buy this motorbike. I'd only been learning on an old RXS 100cc Yamaha – quite a fast hairdryer [laughs]. Then, I went to buy a grownup motorbike, which was ridiculous and far too big and powerful for me. But, I just fell in love with it. It was a sort of chopper-style bike. There was quite a lot of fantasy about it. I was reading [road adventure books like On The Road and Electric Kool-Acid Test] and I bought a motorbike like that, I took myself off on the road and you know…open road, wind in your hair. See what comes your way.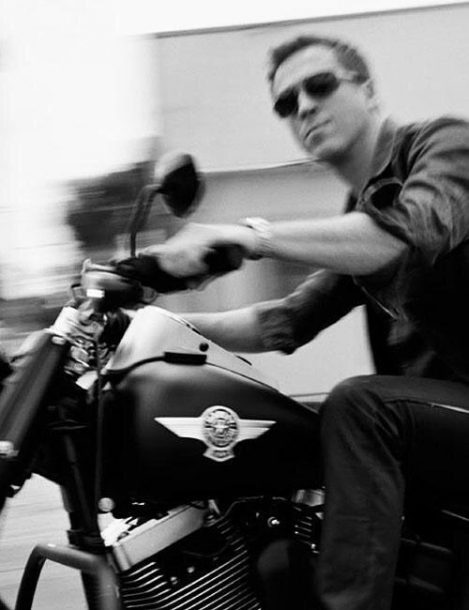 B&S: You play the guitar, do you play any other instruments?
I'm a self-taught pianist but, I'm not a 'proper' pianist. I can string enough chords together to sing a song. In my set, it's not on the album but I do a cover of "Little Trip To Heaven", which is an early Tom Waits song. I just sit down, it's just me at the piano, all the band goes and has a fag or whatever and I sit and I play that and I really enjoy doing that. But, don't ask me to sit down and play some Mozart.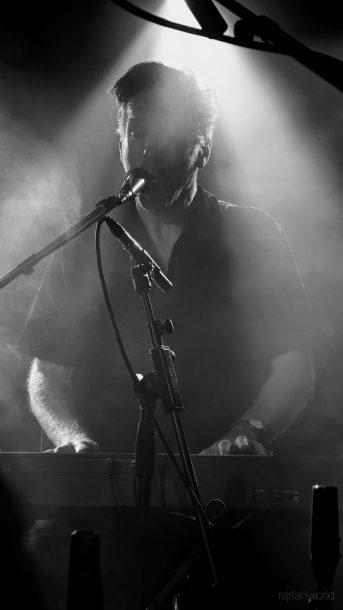 B&S: Who were your early influences that made you want to pick up a guitar, play and sing along?
That's a good question, it was the Sun [Sessions] recordings by Elvis. It was weird, I'm a child of the eighties. I enjoyed electro-pop. But, I was also listening to loads of early rock 'n' roll, 50's early rock 'n' roll. A lot of Eddie Cochran. A lot of Bill Haley, who I loved. Probably the least cool of all of them – he was like the square rock 'n' roller Bill Haley, but he was just so cool, I found him so cool. And Elvis, Eddie Cochran and then The Everly Brothers and all that harmony which sounds weirdly sort of contemporary, if you listen to it again now because their harmonies are quite complex. So I was a teenager listening to a whole load of rock 'n' roll and my hair was higher than a wedding cake! [laughs] I'd spend hours with a blow dryer and Gillette shaving foam out of a canister [motions like he's fixing his quiff]. I didn't go the whole hog, I wasn't in 50's three-pleated slacks and two-tone shoes – I wasn't doing that. I was still leaning into the '80s and wearing black drain pipes, winkle pickers and paisley shirts from High Street Ken Market [in Kensington, London]. But yeah, the quiff…it was those guys.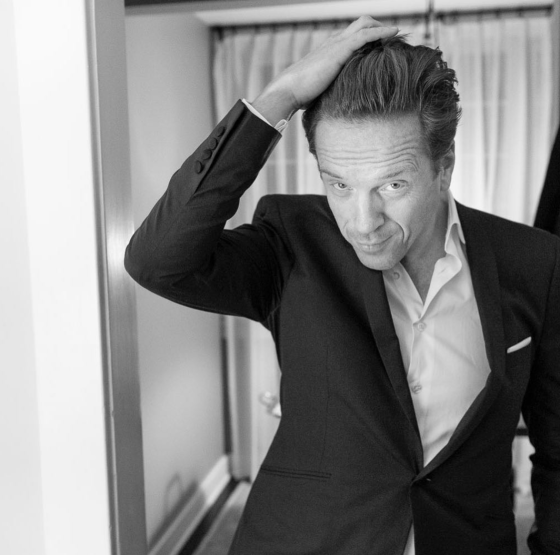 Eddie Cochran seemed bad and wild and cool. You listen to Eddie Cochran now, that early rock 'n' roll, and you think that people like Buddy Holly were singing "That'll Be The Day". At the same sort of time, he's got this real drumming, sort of bluesy drive, on "Summertime Blues" and all that sort of stuff. You sort of realize where Creedence [Clearwater Revival] came from. I've also I've got to mention Bowie because I love Bowie.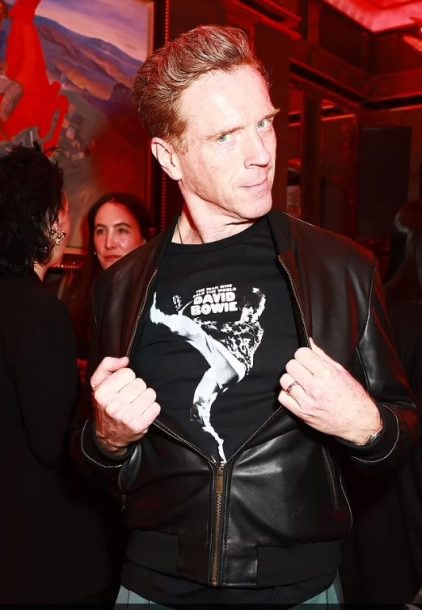 B&S: So how would you describe your music to someone who has never heard it?
Well, the sort of answer that puts everyone off. [laughs] Well, it's a fusion of blues, jazz…and everyone goes "Oh, fucking hell. I'm not buying that!" I would say it's rootsy. And that's because that sort of roots, blues singer-songwriter, rootsy music is quite settled in storytelling. There's quite a lot of storytelling on this album…the songs have stories. Rootsy music with an influence of blues, jazz and rock 'n' roll, I think is what I'd say. There's also a bit of folk in there…a slightly folky sound.
B&S: I hear, in your live set, you do a great version of JJ Cale's "After Midnight"…
I'm a huge fan of J.J. Cale. "Naturally" is one all my all-time albums. Yeah, we lean into that, we give it a bit of swing. I think J.J. Cale writes sexy songs but he's so laidback that he just sits back off them. Perhaps that's part of the reason they are – they've got that feel to them. We just get into it, get into the groove of it and then we just allow it to go round a bit so it's just got that sort of swing and it just goes round and we keep going around and around and the boys all come in with a bit of instrumentation, some soloing, and it's a nice vibe. It's actually a really good encore song. It shuffles along in a really upbeat, nice way. We love playing it.
B&S: Talking of covers, there's a very decent version of Neil Young's "Harvest Moon" on the album. I take it he's one of your favorite artists?
Yeah, he is. I will say, Neil Young, the Godfather of Grunge, was always less 'my bag'. I mean, I love it. "Harvest Moon" has gotta be one of my all-time favorite albums. Neil Young in that space for me is beautiful, is brilliant…every now and again I go back to that. I think it's 1971. This enormous hulking figure of a man. He's doing a BBC concert, it's very '70s and it's very English. He just sets up on stage in front of a bunch of earnest-looking English, sort of early 1970s audience and just plays some of those songs and he gives a little description of what "Old Man" is about. It's actually not what you think, it's not about his 'old man'. Yeah, that's why that's there [on the album]. My influences, we've mentioned J.J. Cale, we've mentioned Tom Waits, we've mentioned Neil Young. That's pretty good for where the album sits. When we get the album out on streaming platforms, you've got a Dr. John on there as well, who I love. You're right, that the album has different sounds in it, it's got different influences. I just kept wanting to explore all these different genres that I love and artists that I love. But, write something personal to me and also write something that I feel – in spite of you pointing that out – I hope it sounds coherent as a whole because it would be awful if it sounded like a sort of erm… 'wedding band'. If it was like a compilation band, one moment we were AC/DC and the next moment we were The Smiths, do you know what I mean? It would be inauthentic and weird so I hope that Giacomo, my producer and I, fashion something that I hope feels like a 'whole' [coherent album].
B&S: Did you think about the vinyl aspect of it, sound etc, while you were recording the album?
100% because we mixed it in analogue. We did it all on tape in a beautiful place in Kentish Town, run by a great guy called Lewis Durham. He has an analogue desk and he's still got the tape and the reels and we did it that way to give it, I suppose, an in-the-room, 'bluesy' feel. I didn't want it massively digitized and overly produced and clean.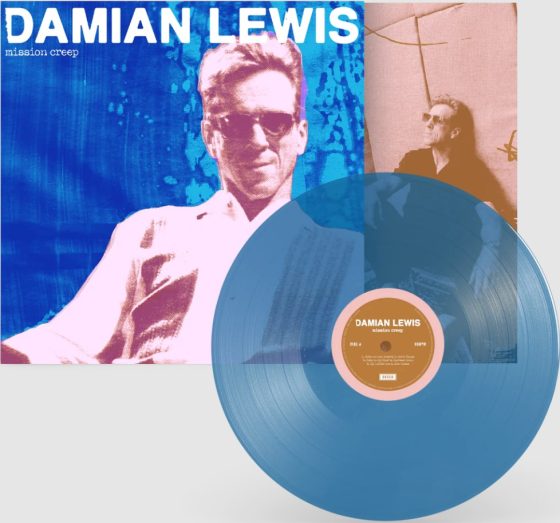 B&S: What do you hope this album achieves for you?
I don't think it has to achieve anything. First and foremost, I've just loved doing it. I loved making music, I love the process of writing songs and I've really enjoyed recording it. That was the hardest bit for me, probably, and the newest bit for me. I've really enjoyed playing in front of crowds – I've really enjoyed playing live. Of course, however, it is nicer if people like it. To say, whatever anyone thinks of it, it's just been really good fun, is true to a point but, it is much better if people like it. I hope people really like it, that's all there is to achieve and I suppose it sounds like quite a low bar, doesn't it? [laughs] I suppose, I just hope people are kind, you know?
B&S: You know they're not? [Laughs]
No, I know they're not. [laughing] I don't think I've spent too much time reading reviews and thinking too much about my place in the music industry. I think I'll just enjoy the fans that do show up, enjoy playing for them and I'll enjoy making a second album, which I'm already doing, and looking forward to that.
Latest single "Makin' Plans" and previous singles "Zaragoza" and "Down In The Bowery" are out now.
Damian's debut album Mission Creep is set to be released June 16, 2023 and can be pre-ordered from several outlets here. Upcoming shows include Black Deer Fest on June 16, Rough Trade East (includes album signing!) on June 19 and Union Chapel on July 11 in London. And Damian just announced new UK Tour dates here. Don't miss out, get your tickets now!
Source: Blues & Soul Magazine