Redemption
by Damianista | Fan Fun With Damian Lewis | August 19, 2023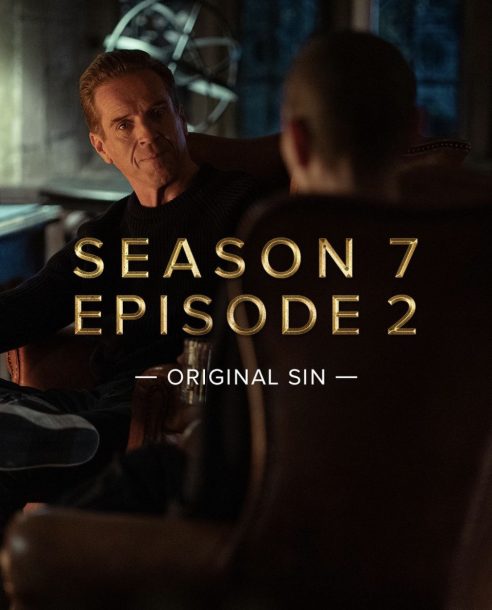 Two episodes in and my head is still spinning. 'Original Sin' reminds me of Axe's trading style that Mafee talks about in the season premiere: Fast. Aggressive. Sure-footed. And I applaud the writers' room and everyone behind and in front of the camera for this brilliant episode they give us with redemption or lack thereof at its heart in all different shapes and forms. I also want to take a moment here to express my support for the on-going strike. I so hope it puts a full stop to the big studios' greed. Best of luck.
Now on to the episode recap which I break down into four parts – each named after Wendy's lost boys: Bobby, Chuck, Mike and Others  🙂
Bobby
Luke, Leia and Chewie arrive at Axe's new humble digs: Welcome to Raby Castle, one of the finest medieval castles in England 🙂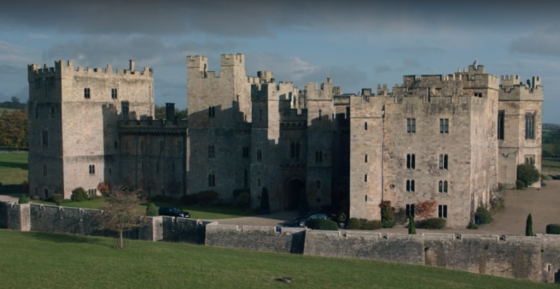 The king of the castle gives them a tour. It turns out Axe is now running Axe Global with his son Gordie at the helm of digital currency. This is not a huge surprise given that Gordie had set up a bitcoin farm in his dorm room in Season 5 Episode 3 Beg, Bribe, Bully that caused power outage not only in the school building but also in the entire town.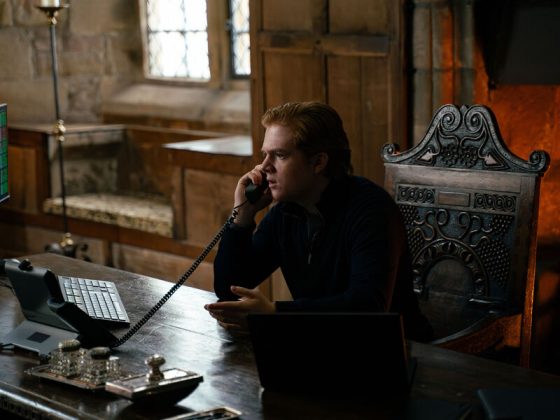 Axe Global is as lean and mean as James Coburn's silhouette in the Mag Seven Days" and Axe has already doubled the two billions he got from Prince when he sold him Axe Capital. But he is still testing his people.
"Prince send you here to get me leaning forward so he can knock me down again?"
It has been two years and Axe still seems to suffer from the trauma he had in Season 5 Episode 12 No Direction Home:
"So this is what it is to lose."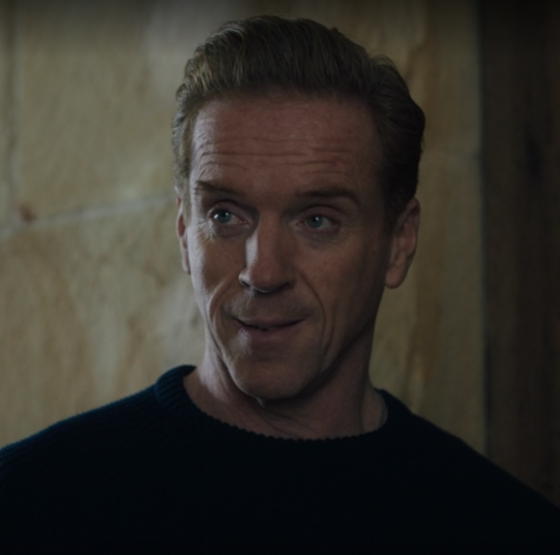 It turns out Wendy, Wags and Taylor are on official MPC business to get rid of the controversial foreign investors in anticipation of Prince's presidential run. And Prince has no idea that they are here to recruit Axe in a campaign to stop his presidential run.
When Taylor asks him about what he is missing about his prior life, Axe takes it as a tactic to make him feel nostalgic and get sympathetic to their cause. When they talk about how he spent years to build Axe Capital and now it belongs to Mike Prince, Axe takes it as a tactic to stoke his anger.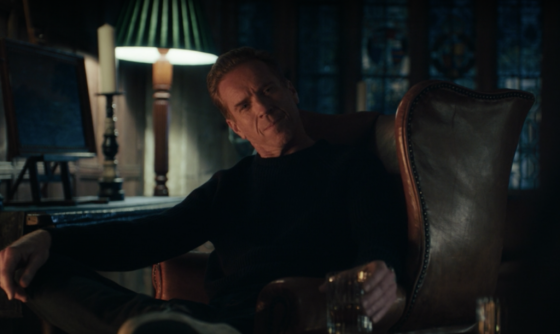 And as Axe tries to change the conversation to Taylor's number, they have their priorities set:
"I can still reach my goal. And I will – after we take out Prince."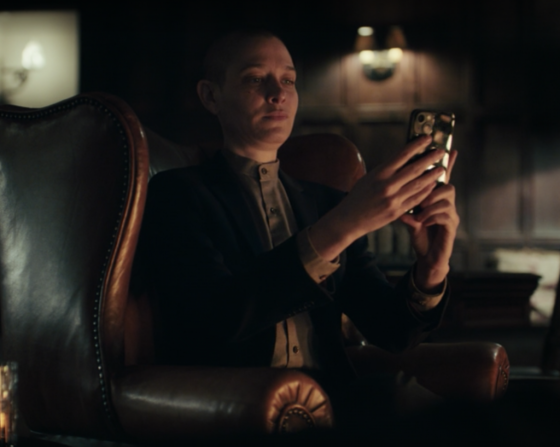 Their chat is interrupted by a call from Scooter who asks Taylor how the "Redemption Tour" is going. And he also asks them about the fire cracking in the background. Taylor may be a good liar but Scooter can easily check if there is a fireplace at the hotel they are supposedly staying. Just saying…
Wags has more of a "we need you, my king" approach with Axe as they sample the king's kingly liquor collection.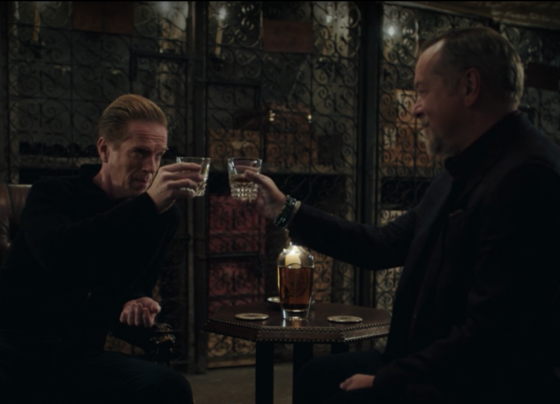 We learn that the first few months in Switzerland were not easy for Axe. He did not move freely, speak freely or buy freely. And now that he has his freedom, he does not intend to go into hiding ever again. Thus, he would never step on the US soil without guaranteed protection and an escape route.
All life experiences shape us in ways that we sometimes do not even realize. And Wendy is spot on that the last few years have changed Axe. Look at him: he is even talking about passing some of his damage to his offspring!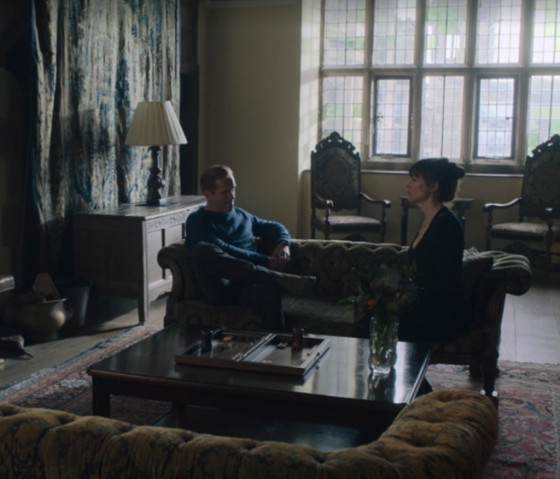 They talk about their relationship. I agree that they might end up together in 95 out of 100 alternate universes but they are in one of the 5 they do not.
Bobby wants to know about the Wendy in the universe where Mike Prince is the President: Wendy knows that the feeling they never have enough drives billionaires. However, she has come to the point that there is such a thing as too much. Mike Prince is over that line. And Wendy knows that Bobby in all 100 alternate universes would still hold a grudge against Prince.
"So you have my reason figured out. What's yours?"
What Wendy puts in so many words, I would put in one: Redemption. Yes getting involved with a presidential campaign and affecting lives of millions of people is TOO MUCH. You have to draw a line somewhere. And we have seen all the lead characters in Billions, except for Prince, drawing a line somewhere: e.g. when Axe stops the "final solution" Dollar Bill offers in Season 5 Episode 3 Chickentown, or when Chuck says even he cannot do that when Swerdlow offers to secure an illegal immigrant child's kidney for Senior in Season 5 Episode 7 Limitless S*it , and now Wendy draws the line at Prince's presidential bid.
Read the rest of the original article at Fan Fun With Damian Lewis