Memories of When Hollywood Came to Blaenavon
by Tom Moody | South Wales Argus | June 8, 2021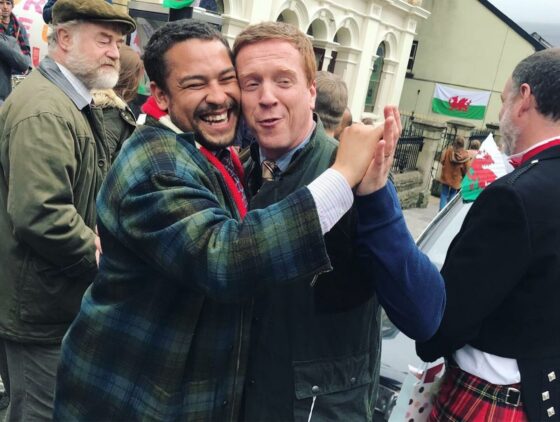 Picture: Katrina Maving
Viewers from Blaenavon might just recognise some local landmarks, or even themselves.
Dream Horse follows Jan Vokes, from Cefn Fforest, who brought together a syndicate of local people to breed a foal, named Dream Alliance, raising him on an allotment and going on to win the Welsh Grand National at Chepstow Racecourse in 2009.
Filming took place in Blaenavon in May 2019, with many residents taking up the call to appear as extras in the film.
Following the release of the film, a number of residents have shared their memories of being involved in the production. Here are just a few.
Continue reading Memories of Damian Lewis and Toni Collette Filming Dream Horse in Blaenavon