Admirals Fund
by Lynette Rice | Deadline | October 27, 2023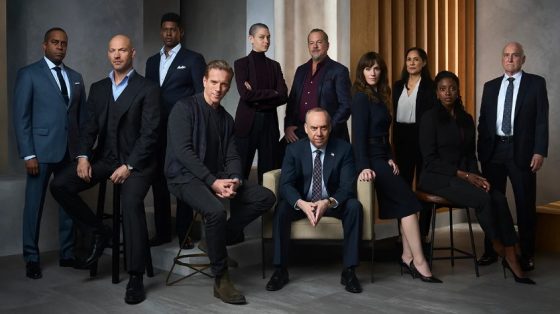 It's the end of the road for Bobby Axelrod and his team: the drama created by Brian Koppelman and David Levien ended its seven-season run Oct. 27 with a tidy finale that keeps Axe (Damian Lewis) in the game of making money.
Here, Koppelman and Levien reflect on the finale, how the writers strike impacted production on the finale, and why they couldn't say goodbye without including a few more pop culture analogies (like Phil Spector with River Deep!) in the episode.
Sadly, questions about Billions spinoffs were verboten.
Continue reading Billions Series Finale: Creators Explain Ending, Pop Culture Analogies and Why Axe Didn't Hook Up With Wendy