Damian Lewis: Slow Cooking
Seven years after Tom Hanks told him he'd be the first red-haired movie star, Damian Lewis is making his mark in 'The Baker'.
 By James Rampton – The Independent – 26 February 2008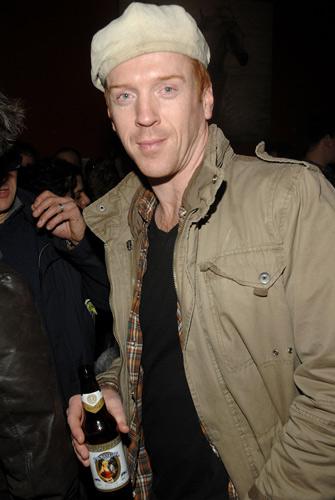 Damian Lewis is deep in conversation with his brother Gareth, who has just directed the actor in his latest film, The Baker. So how was it for the actor working with his younger sibling? "We've actually had a ball working together," Lewis declares, as Gareth bids us farewell. "Maybe at the end of each working day, the Coen brothers throw knives at pictures of each other when they get home, but Gareth and I had such fun. It was like being kids again, only more sophisticated." He stops and grins. "Perhaps I should say, 'only marginally more sophisticated'! We certainly have more expensive toys now."
On the back of such television dramas as Band of Brothers, The Forsyte Saga and Stephen Poliakoff's Friends and Crocodiles, Lewis has become one of our most highly sought-after actors, both here and in the US. In person, it's easy to see why – he has the magnetism of a natural-born star. Intellectually self-confident, he possesses an effortless charisma that works just as well in comedy as it does in drama.
Read the rest of the original article at the Independent