World Gone Wrong
by Damianista | Fan Fun with Damian Lewis | April 7, 2019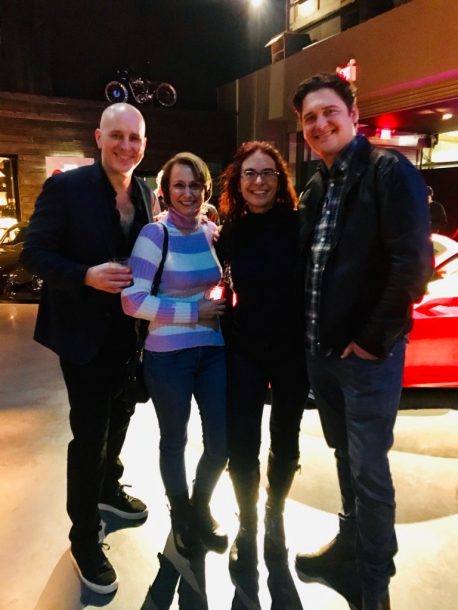 First things first. Thank you Xfinity Watchaton Billions Watch Party for an amazing evening at Classic Car Club of Manhattan!
Lady Trader and I felt like billionaires as we sipped Champagne on Axe's plane, ate quail-masquerading-as-ortolan with napkins on our heads, played Black Jack like there is no tomorrow, enjoyed a Q&A with show creators and cast members followed by an early screening of the crazy good Episode 4, and, hey, we got to hang out with these two! Kelly and Toby, you guys rock!
Credible threats? Check. Ultimate sabotage? Check. Unparalleled favors? Check. Shocking twists and turns? Check. Taking care of business at all costs? Check. We are in a "World Gone Wrong" exactly like in Dylan's song opening and closing the episode and Billions is on fire this week!
Primary Day / 5 hours until the opening bell
It is 4:30 am in the morning and the two cutie pies we know as the Burke brothers are in "bright fucking yellow like you're in Kill Bill" busy at a school bus parking lot making sure the buses will be out of commission this morning. Huh?
2:18 hours until the opening bell
It all becomes clear when Axe gets into Chuck's office – without a knock! We find out when he was a kid, Axe once lost a $100 that he did not have in a carnival game. He was too young to figure out the business model: Young Bobby thought the game was about knocking the pins down while it was all about having people pay to try to knock the pins down which would never happen 😀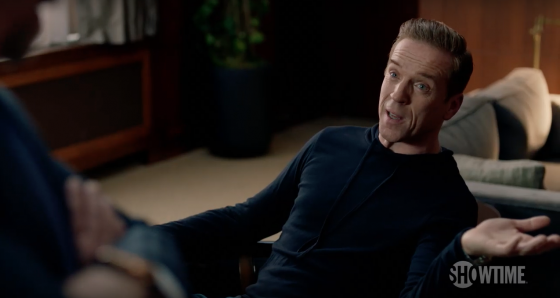 And today while Chuck's opponent is thinking there is an election going in NY state, the primary is as rigged as the carnival game! Axe has made sure that the state will have its lowest turnout especially in districts where Chuck's opponent is doing well. School buses are broken so parents, rather than going to the voting booths,  drive their kids to school this morning while a good number of voters are now taking a free trip to Atlantic City 😀 Since it is the primary that counts to decide who will be the next AG, Chuck will have it by the end of the day. But, hey, why is Chuck not making the happy dance?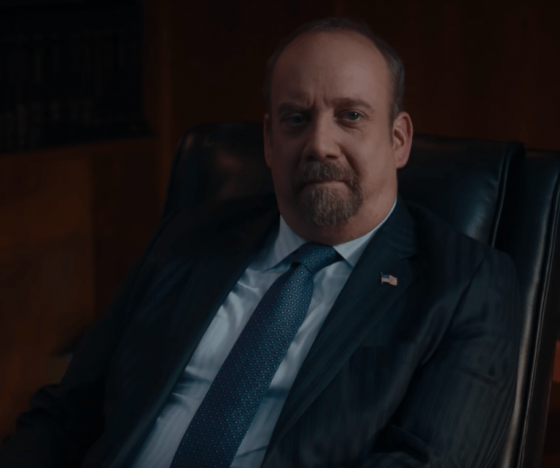 Chuck spills the beans: Even the lowest turnout in the city may not save his campaign at this point. Chuck Senior has not been able to convince Foley to green light Chuck for the State AG seat. While Senior has tried his best to tell Foley that if he shoots, his son will shoot back, and both will die. On the other hand, if no one shoots, everyone will survive. But Black Jack does not yield. Instead, he gives an ultimatum: Chuck should withdraw his candidacy by 5pm tomorrow or Foley is going public with what he knows.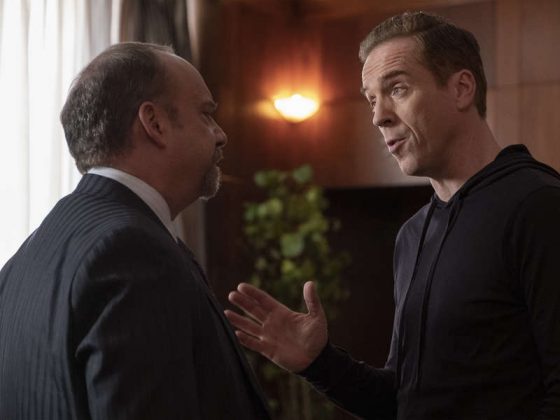 We all know what Foley has on Chuck, and I think Axe can make an educated guess, too And it is beyond hilarious to see him wearing his performance coach hat that he used to advise Wendy last season. It seems Axe wants Chuck to be the State AG even more than Chuck himself does. This should have something to do about the favor he will name after the election, shouldn't it?
He quotes Walter Mosley's book:
That is the state of the world guys like Axe and Chuck always find themselves in and Chuck can fight this. After all, he was the most formidable enemy Axe ever had.
Who knew Axe would open his heart to Chuck? Besides, he reminds Chuck he is only a phone call away if he needs him! It is official. These two are BFFs 😀
The moment Axe leaves Chuck's office, Chuck tasks Karl Allerd, who turns out to be sitting in the next room, with finding out why Black Jack prefers everyone dying to everyone surviving, a seemingly lose-lose situation. And it turns out Foley is completely rational: He is dying of liver cancer. He does not have anything to lose and is committed to stop Chuck from being NY's next AG.
We see "great man's final move" as Foley passes a piece of paper to Jeffcoat in return for immunity for his heirs. The AG covering a real crime that threatens public safety in return for information about Chuck's unusal sex life – which is NOT a crime – makes my stomach turn. I am sure Jeffcoat thinks that he is getting rid of Chuck Rhoades for good.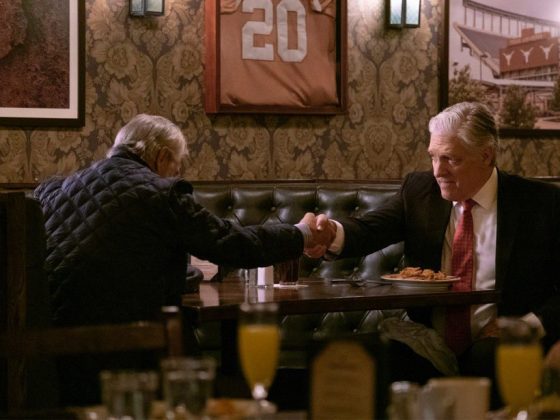 Not too fast, Jock!
1:33 hours to opening bell
Read the rest of the article at Fan Fun with Damian Lewis