If You're Going to Die, Die With Your Boots On
by Lady Trader | Fan Fun with Damian Lewis | April 12, 2019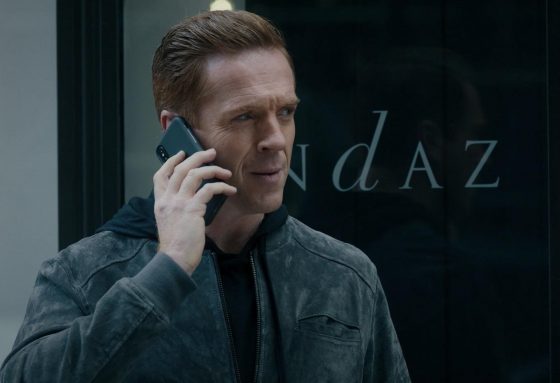 If you're gonna die, die with your boots on
If you're gonna try, well, stick around
Gonna cry, just move along
If you're gonna die, you're gonna die
Die With Your Boots On – Iron Maiden
Damianista and I were lucky enough to get an early screening of this week's episode (thank you sis!!) at the Classic Car Club of Manhattan. Along with sitting on Axe's private jet, eating "ortolan", and playing a few hands of Blackjack, we were also fortunate enough to meet and chat with Dollar Bill and Bryan Connerty themselves, Kelly AuCoin and Toby Leonard Moore. Not only are they great actors, they are true gentlemen! It was an amazing night all around, and I'm so grateful to have shared it with Damianista!!
Fight or flight – it's what humans do. This week, both Axe and Chuck made the decision to fight, and if they were going to die, they were going to die with their boots on!
The attack on Axe Capital is what I will be focusing on, since it was the most real for me, and probably needs some explaining. Before I get to that, some observations on the rest of the episode:
I liked that Taylor wants to go into business with their Dad. But this being Billions, I have a feeling things are not going to go so smoothly on the Good Ship Mason! And Taylor taking advantage of Axe being hacked? It may seem shady, but it was the opportunistic thing to do. Axe said he would have done the same (9/11 anyone?) as would have I.
Rebecca is a great fit with Axe. She is as tough as they come, and smart as a whip. Can you think of anyone Axe would have sent to the board meeting he trusts more than her? And, she came through big time, with leverage to get rid of that CEO that perhaps Axe wouldn't have had. I know many of you miss married Axe and Lara, but Rebecca is more his equal, and I just love the dynamics of their relationship.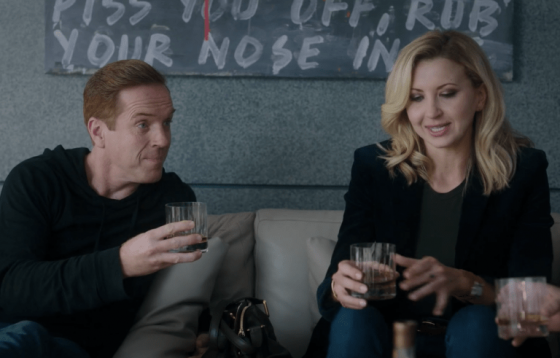 Now, for the possible controversial opinion:
Damianista and I debated this on Friday evening and I loved our back and forth! I totally get that Chuck did not want to have the Sword of Damocles over his head. If you back down once to a bully, you will always have to. I don't have any issue with Chuck admitting to his personal sexual preferences, which was in the committed, consensual confines of his marriage. And I applaud his speech at Fraunces Tavern: it is easier to live your true self than to live a lie. So, I don't think this is about Chuck vs. Foley. What I have an issue with is what he did to Wendy! They agreed he would drop out, and not expose their private life. He lied to her face! She was completely blindsided, all for his own ambition and advancement. The feeling of being betrayed by the person you trust the most is gut-wrenching. Maggie Siff gave a stellar performance, and conveyed the hurt, shock, and humiliation Wendy was feeling, without uttering a word. Chuck won his election, but the first thing I noticed was that Wendy was nowhere to be seen. Was it worth it? Chuck may have gotten everything he wanted, but if you don't have someone to share it with, what's it all for? Is the possibility of losing the best thing in his life the price he is willing to pay? I'd rather struggle with the one I love, than have everything and be alone. We don't know if this does irreparable damage to the Rhoades marriage, so I know I'm speculating. The humiliation from others may pass, but the trust that has been broken may not. I had started to like Chuck a bit this season, but now he is lower than dirt.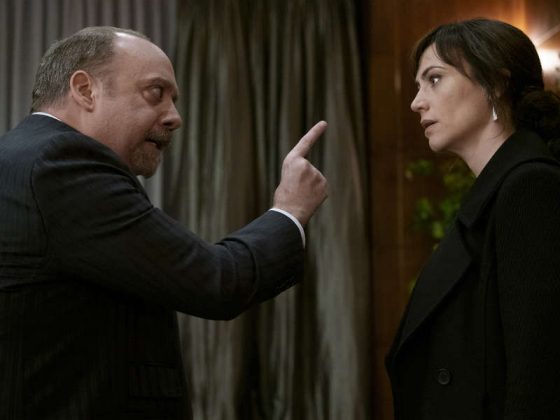 I also found it very interesting that Wendy actually took the Skype call from Taylor; she could have ignored the call, but she didn't. I believe that the was concern was sincere on Taylor's part. Could this break the ice between Taylor and Wendy? We have seen previews of them meeting and talking. Billions started as a show about two Alpha Males battling it out. How great would it be if at the end of the day it's Wendy and Taylor who are standing victorious over the rubble of Chuck and Axe! Both Taylor and Wendy were loyal to their respective partners, even when they knew these boys were not on the up and up. The straw for Taylor was Axe's betrayal using Oscar, and Wendy's was Chuck not respecting her wishes. When these men used them as fuel to advance themselves (as opposed to using others), that was the red line that was crossed. A combination of Wendy and Taylor would be, I believe, too much for those boys to handle. I'm calling it now: I'll be on #TeamTendy!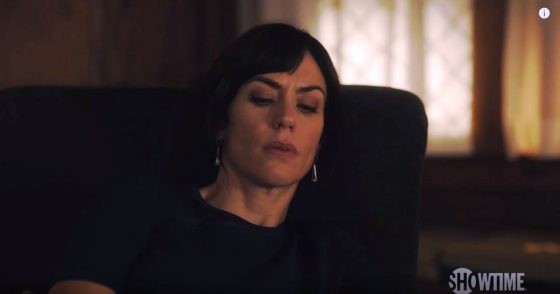 And now, the Attack at Axe Capital!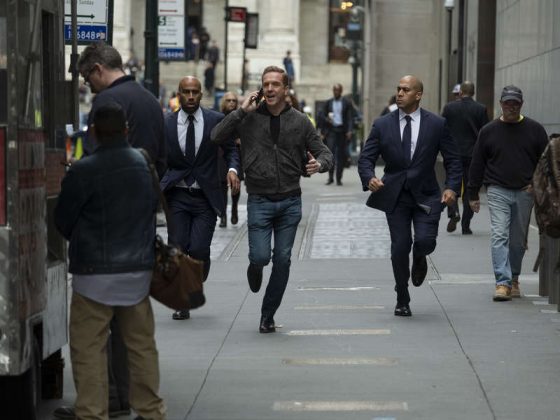 Axe gets a call 37 minutes before the opening bell (9:30 AM EST) from Baton Rouge, LA; an LNG (liquefied natural gas) terminal has a perforation. The gas vapors building in the tank are going to cause an explosion; not only that, the shrapnel and debris from that blast will set off other tanks "like a bullfrog with an M-80 up its ass!" Nobody knows about this looming disaster – yet. A huge fireball isn't going to be easy to ignore, so time is of the essence. Axe's informant doesn't know the specific companies involved, but Axe now has approximately 3-4 hours before everything goes boom. Axe Cap needs to get out of any and all positions relating to LNG: pipelines, shippers, and any natural gas refiners. Axe tasks Dollar Bill to dump these positions at the open. It's all hands on deck to protect Axe Capital from taking a huge loss. (As an aside: after a disaster like this, if there was even a whiff that funds started dumping names associated with LNG before the news broke, there would definitely be some sort of SEC investigation. I wouldn't be surprised if something like that pops it's head up down the road.)
Axe can't let the Street know what he is doing. As soon as it is known Axe Capital (AC) is getting out of all LNG positions, the Street will know something is up and possibly start dumping their positions in LNG as well, sending prices of those stocks plummeting. Trading through dark pools (a type of alternative trading system that give investors the opportunity to place orders and make trades without publicly revealing their intentions) will help keep the secret for now.
Read the rest of the original article at Fan Fun with Damian Lewis