Gearing Up For The Emmys
by Gingersnap | damian-lewis.com | May 17, 2019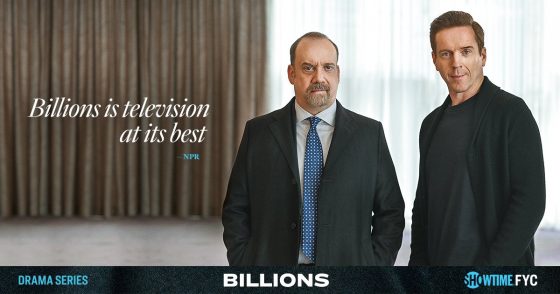 Showtime invites Television Academy National Active members and a guest to a special For Your Consideration (FYC) event at The Paley Center for Media in New York on Monday, June 3, 2019 from 7:30 to 9:30 p.m. EST.
The doors will open at 6:30 p.m., with an advanced screening of the season four finale 'Extreme Sandbox' beginning at 7:30 p.m. Following the screening will be a panel discussion moderated by Jake Tapper. Panelists currently listed to appear, but subject to change are, lead actors Damian Lewis and Paul Giamatti, supporting actors Maggie Siff and Asia Kate Dillon, and co-creators/producers/writers Brian Koppelman and David Levien.
Only Television Academy National Active Members with valid membership cards and their guests will be admitted. Seating is subject to availability as first-come, first-served. Admittance is not guaranteed. This event will have a stand-by line.
The Television Academy's Emmy Awards will air live on Sunday, September 22, 2019 at 8:00 EST on Fox.
Source: Emmys.com