No Game of Thrones or Veep? Here's What to Watch Next
by Zack Stanton | Politico Magazine | May 19, 2019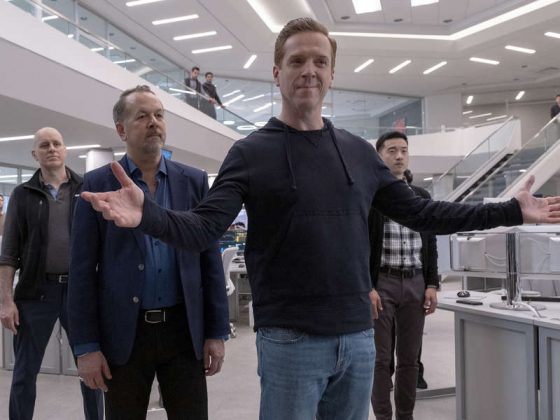 Americans hate politics, right? The disingenuousness, the backstabbing, the sycophancy, the preening and posturing, the empowered elite, the way wealth buys influence, its dynastic nature, the sense that good people get torn apart, the way it feels disconnected from the concerns of the people.
But we love to watch all that on TV.
When Game of Thrones airs its final episode Sunday, it will end the last watercooler show on television—it was ubiquitous, inescapable and era-defining. And it also marks the end of an astonishing run of political TV. For all the medieval froofery and baroque violence, GoT was fundamentally a political drama—a show built around the quest for power, the conflict between idealism and pragmatism, and the uncomfortably blurred lines between hero and villain when it comes to exercising real power.
Its counterpart on the comedy side was Veep, the sitcom that ended last week, known for its acidic, rapid dialogue, venal characters and inside-Washington jokes. For all its slapstick, people who work in politics tend to see it as cutting painfully close to reality, far more so than high-toned power dramas such as The West Wing or House of Cards.
Monday morning, political obsessives will wake up bereft of both shows, with no destination for the next gut-wrenching turns of the wheel of power, nothing to click on for crisp mockery of their day jobs. So what to watch next?
Here's POLITICO's guide to filling that hole, with shows new and old:
Billions (Showtime)
The medieval chessboard George R.R. Martin constructed for Game of Thrones was, in many ways, a meritocracy so pure it had to be fictional — as long as one's standard of merit is the ability to stab competitors and allies alike in the back toward no greater end than the accumulation of more power. Swap "money" for power, and you have the hedge-fund world depicted in Showtime's Billions.
Prestige drama will be short a great deal of its bloodthirstiness in the absence of Thrones, but the existential clash between antihero Bobby "Axe" Axelrod, an eccentric hedge fund conquistador played by Damian Lewis, and Paul Giamatti's crusading prosecutor Chuck Rhoades is plenty ruthless and zero-sum. The flaws of either man would fill a novel, and the show's barrage of insidey, highbrow references will scratch the itch of Veep watchers who relish the game of figuring out just who's based on whom and how the story tracks the actual world we get served up in our daily news coverage. As the series has progressed, the threads between New York-style and Washington-style ambitions have grown even tighter, and its winks at real-world events more deliberate. Its comedy is darker than Veep's, but its view of human nature every bit as unrelievedly cynical.
Read the rest of the original article at Politico Magazine