Billions Apparel Collaboration 
by Obi Anyanwu | WWD | April 28, 2020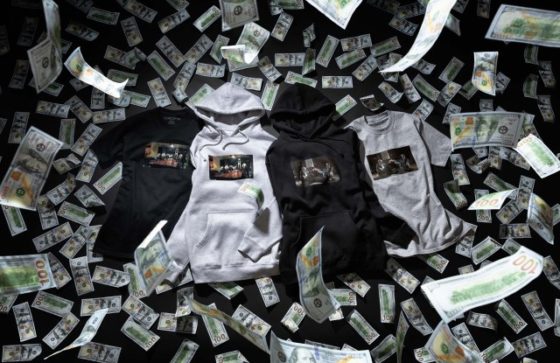 The Boston-based boutique and Showtime Networks are launching on May 1 a capsule collection for the drama series "Billions," to coincide with the May 3 premiere of the show's fifth season.
The apparel capsule, which is the first collaboration between the two, is comprised of black and gray T-shirts and hoodies featuring scenes from past episodes, and phrases "anyone can be bought" and "what drives you doesn't understand enough" on the back. The collection will be available exclusively on the Concepts web site for $35 to $100 and will continue through the summer with a footwear release.
The boutique's management has been a fan of the show since its beginning, which fueled the capsule, but the team drew inspiration from the show, nostalgia, luxury and New York City for the collection's design. "Honestly, we would have been involved since the beginning if we could, but the timing couldn't be better than now," said Deon Point, creative director of Concepts.
"Billions is unique in the different stances certain characters take during any given season. We wanted to ensure we connected with fans of the show while being mindful of the audience Concepts has," he added. "We picked characters and scenes that covered all the bases without alienating any new fans in the process. The scenes and images have a deeper meaning that will resonate well with all of the above."
To see the fashion capsule, visit Concepts here or Apparatus Mag here
Read the rest of the original article at WWD