Pizza and Paintings
by Charles Thorp | InsideHook | July 24, 2020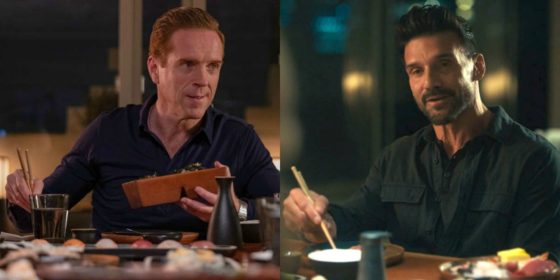 Frank Grillo recently joined InsideHook readers for an intimate live conversation hosted by contributor Charles Thorp. The hard-working actor went in-depth on his experience joining the cast of the Showtime hit Billions as artist Nico Tanner, his work in Marvel's Avengers franchise as Crossbones, and Netflix's recent acquisition of his MMA-based series Kingdom.
You can read their conversation, which has been edited and condensed for clarity, below.
InsideHook: How familiar were you with Billions before you joined?
Frank Grillo: I had no idea this show was this big. I did it because I had some down time, and I swear to God I have never been more bombarded by people on a project that I have done. I have to say I agree that it is one of the better shows on television, and no question one of the greatest casts on television. So to step in during their fifth season was a huge pleasure.
What did the writers tell you about the character of Nico Tanner?
I spoke to the writers, and they just wanted me to play the "cool reluctant famous painter guy." They wanted a little bit of a departure from what they had seen me play in the past, someone who isn't some big badass. I was immediately down. I flew into New York for a few days each episode. I didn't really have an idea of how much I might matter in the plot, because it is hard to get a read on that when you are just on the set for a few days here and there.
You are usually playing the lead in your projects. What did it feel like to come in here in a supporting role?
I am there to help move the story along, and get to add what I can to this amazing ensemble. I have to say I had a ball. I really enjoyed playing him too, because coming from living in New York, I know people like him. These painters who say that they don't care if they ever sell a piece of work and that they don't want to be famous. There are actors like that too, and honestly, some of them are so full of shit. So I got to play that guy.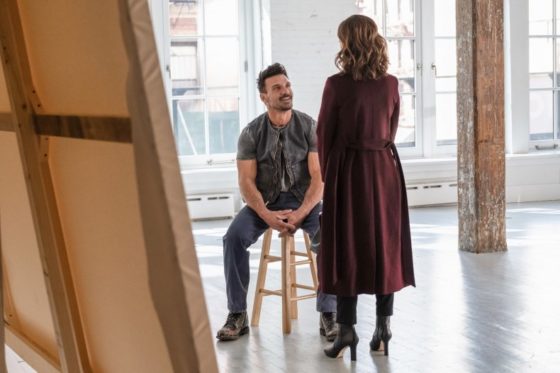 What was it like working with this cast?
Maggie Siff is a badasss, and Damian Lewis is a great guy. I have known Paul Giamatti for a long time, so we already had a relationship, and it was nice to work with him. Right off the bat Maggie and I had a great vibe. She has done a lot of great work, like on Sons Of Anarchy with my buddy Charlie Hunnam. She is plenty used to being around high-testosterone guys, which I think lends itself to the character well. She knows how to handle herself and is an amazing professional.
What is it like squaring off with Damian Lewis when he is in Axelrod mode?
I enjoyed the stare-downs with Damian. My character isn't immediately cowering at him like others do on the show, because he is the one who has what Axelrod wants, in his art. And so because he has a position of strength, he doesn't want to fall prey to Axe's power. As the show goes on, you find out that he is susceptible to that power. Because you know what? It is nice eating the best sushi in the world and drinking the best wine. My character starts to fall down that rabbit hole, he starts to become that thing he said he despised. I don't think people have seen the end yet, so I won't say where he ends up.
No spoilers, but how does the vibe between Nico and Axe evolve?
I think as people have seen in previous seasons, Axe can only be nice for so long. That is his nature. And then he has to be The Guy. So there is a bit of a struggle that takes place. There are things that go off between Axe and Wendy, and Nico is there for some of that. I think Axe has shown that his feelings to Wendy are a bit of that, "I don't want her but I don't want anyone else to have her either." I will have to say that this role challenged me in new ways, because in most of my roles, when I am challenged, it usually leads to getting physical. But this character wasn't about that. So I had to find ways to act a different kind of response. I had to intellectualize what was going on, and that was far more gratifying.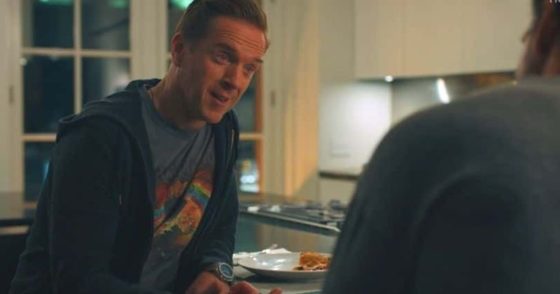 I have to ask, when he's trying to woo Nico he brings him some artisan New York pizza. It looked pretty good, how did it taste?
Funny story, before filming they ask me if I have any allergies. I ask why, and the explanation is that there is a scene where I eat pizza with Axelrod. But I am paleo. I love pizza, I would eat it for breakfast, lunch, and dinner, but I can't eat the gluten because it will make me sick. So I asked if they could get me pizza with either almond flour or any flour that isn't regular flour. They had to chase down an artisan pizza maker who makes his pies paleo. I think they were a little pissed off about the extra work. I just hoped they don't think I was just trying to be a pain in the ass. I will say the pizza that they did eventually end up getting was amazing.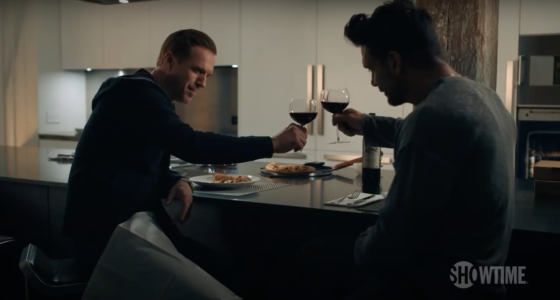 Did you do any of the painting that we see onscreen?
I did a lot of it. The majority of what you see me doing on camera, and the work that they show after, is a lot of me. That was fun. I had worked with an artist to brush up on my painting skills. I wanted it to look as natural as possible when I was mixing the paints and around the paints. The pieces that I did on the show came out with a very Jackson Pollock kind of vibe. They let me be a part of all of that, which I think is why the show is so great, that they let the actors really be a part of as much of the process as possible.
Did you keep any of them?
I have a few of the pieces here at my home, they are somewhere rolled up. I think I will eventually get them framed because they came out kind of cool.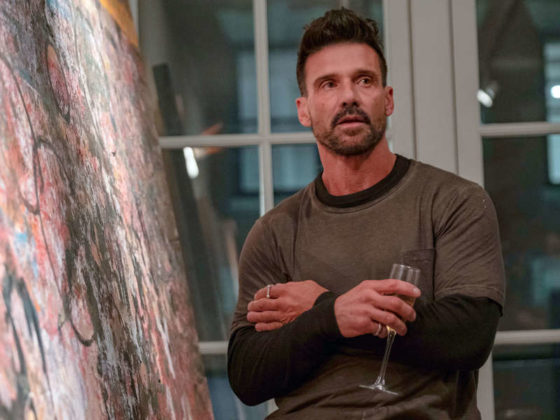 Read the rest of the original article at InsideHook