Accents and How He Handled Overnight Fame
by Joel Keller | Industry Mag Staten Island | July 19, 2020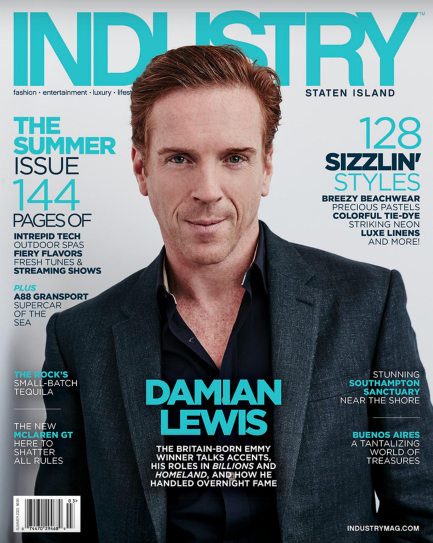 He may be an officer of the British Empire, but the London native is best known for playing Americans, including Bobby Axelrod in Billions.
Damian Lewis has been playing American characters on and off (mostly on) for 20 years, since he was cast as Maj. Dick Winters in the 2001 HBO miniseries Band of Brothers. He's played so many American characters that people are genuinely shocked to hear his natural west London-accented voice. He's so used to it that sometimes he forgets to go back to his natural voice.
"I go get my groceries in an American accent," he told ABC News in 2016. "And I get halfway through paying and I'm like, 'I'm so sorry. I'm British, and I have no idea why I'm talking in an American accent to you, but I've been doing it all week."
His American roles have been so prominent in his career that BBC America's website actually has a listicle with the title "7 Roles Featuring Damian Lewis' Real Accent."
Suffice to say, playing American characters has been very good to Lewis. He won an Emmy in 2012 for his powerful turn playing war hero-turned-terrorist Nicholas Brody in the first season of Homeland, and since 2016, he's played scheming billionaire Bobby Axelrod in another Showtime series, Billions. "Hello, I'm Damian Lewis, one of those pesky Brits," he said somewhat apologetically when he went up to accept his Emmy.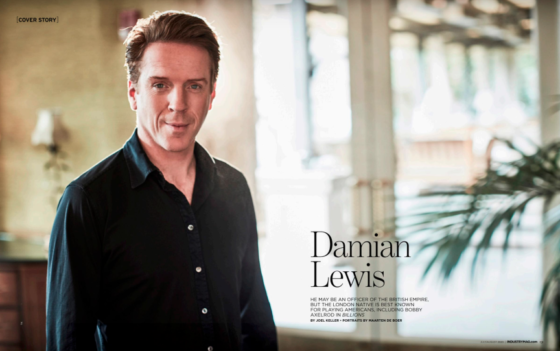 It certainly wasn't Lewis' intention to be known for playing American characters. Born in 1971 in the upper-class St. John's Wood neighborhood of West London, Lewis' parents were descendants of prominent members of London society; his maternal grandfather was Lord Mayor of London from 1969 to 1970. He went to boarding schools and prep schools such as Eton College. It was there, at the age of 16, that he decided to become an actor.
"My parents came to see me in a play at Eton when I was 16," he told the Guardian in 2017. "And then when I said I wanted to try for drama school, they knew there was enough passion there for them to be brave and back me. I remember my mother saying, 'I'd rather you went to drama school to do something you love than go to university and get a second-rate degree in something you haven't loved doing.'"
After graduating from the Guildhall School of Music and Drama, Lewis joined the Royal Shakespeare Company. His most noble role with RSC was as Laertes in a production of Hamlet that eventually reached Broadway.
A number of roles in British series and films followed, including the series Life Force and Hearts and Bones. But when Steven Spielberg, who saw Lewis playing Laertes on stage, cast him in the starring role as Maj. Winters in Band of Brothers, his career playing Americans was set in motion. Because he was playing a real World War II hero, he wanted to make sure he played Winters the right way, warts and all.
"I'd met Winters, and I knew he was this great hero," he told the Los Angeles Times in 2018. "He was a very still man who let his actions speak louder than his words. I remember saying to [executive producers] Tom [Hanks] and Steven [Spielberg], 'I think we want to create some kind of arc. He can't just be absolutely certain of everything he does, unflinching and perfect from the get go.' I wanted to try and paint a little uncertainty and trepidation in this guy."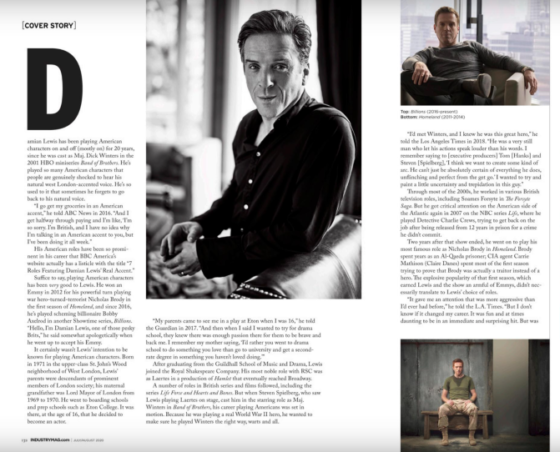 Through most of the 2000s, he worked in various British television roles, including Soames Forsyte in The Forsyte Saga. But he got critical attention on the American side of the Atlantic again in 2007 on the NBC series Life, where he played Detective Charlie Crews, trying to get back on the job after being released from 12 years in prison for a crime he didn't commit.
Two years after that show ended, he went on to play his most famous role as Nicholas Brody in Homeland. Brody spent years as an Al-Qaeda prisoner; CIA agent Carrie Mathison (Claire Danes) spent most of the first season trying to prove that Brody was actually a traitor instead of a hero. The explosive popularity of that first season, which earned Lewis and the show an armful of Emmys, didn't necessarily translate to Lewis' choice of roles.
"It gave me an attention that was more aggressive than I'd ever had before," he told the L.A. Times. "But I don't know if it changed my career. It was fun and at times daunting to be in an immediate and surprising hit. But was everything offered to me afterwards? Not necessarily, because people felt very uneasy with Brody. The way in which to cast me after that didn't immediately reveal itself to people."
Lewis and Danes were such a successful pairing that Brody was kept around for two seasons beyond what was originally planned. So it wasn't a surprise to see Lewis quickly sign on to another Showtime series. Billions is currently in the middle of its fifth season; the season was split into two parts after production was halted in March due to the coronavirus pandemic.
Billions is a cat-and-mouse game between Axelrod, a bold hedge fund manager whose methods to make himself and his clients buckets of money aren't always legal, and U.S. Attorney Chuck Rhoades (Paul Giamatti), who wants nothing more than to send Axelrod to prison. Lewis relishes playing a character that is mostly considered a bad guy and the brashness he uses to generate his riches, often in the face of government officials like Rhoades.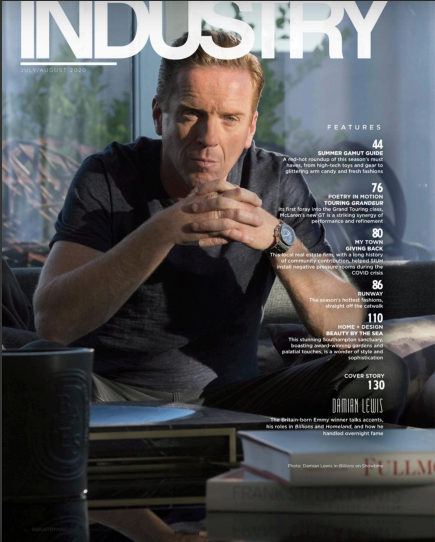 "I find that particularly in the States, the thing going for Bobby Axelrod, always, is that he was a blue-collar guy, that he came from nurses and police chiefs and fire chiefs," he told Danes during a 2020 Variety Actors On Actors video. "I think that tells a particular side of the American story – a guy who made it big, who made a lot of money. Nobody really cares too much how you make it, is what I've realized. It's just the fact you've made it."
And, as you'd expect from someone who did time with the RSC and is an Officer of the British Empire (Prince William, who is a Homeland fan along with his wife Kate, presented Lewis with the OBE in 2014), Lewis doesn't play the Yonkers-born Axelrod with a "generic American" accent. But when he first started shooting, even Lewis took things a bit too far.
"I just wanted to go all Goodfellas with it," he said at the Summer 2015 Television Critics Association press tour. "I thought, 'This is going to be great. I'm going to have a fantastic time pretending to be some gangster from the Bronx. The guys repeatedly said, 'That's awful, can you stop that?'"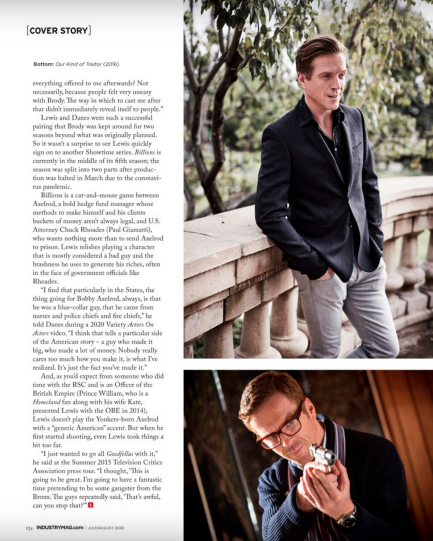 Read the rest of the original article at Industry Magazine Staten Island