Who's Top Dog?
by Jake Dee | ScreenRant | September 8, 2021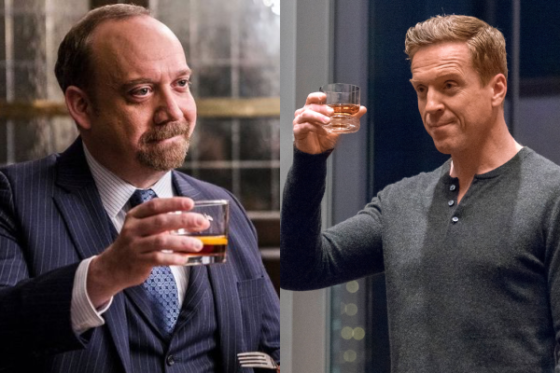 From Charles and Wendy Rhoades to Bobby and Lara Axelrod, Showtime's Billions has several complicated characters that boast flaws and virtues alike.
No matter which side of the moral coin they operate on, the characters in Showtime's hit drama series Billions are extremely well written, and they're brought to life by a talented ensemble cast. While much of the drama revolves around the vindictive corporate battle between ruthless U.S. Attorney Charles Rhoades Jr. (Paul Giamatti) and cutthroat hedge fund master Bobby Axelrod (Damian Lewis), it's their well-connected friends, family members, political allies, and financial enemies that really make their conflict so compelling.
With the second half of season 5 now underway, it's worth profiling the most substantial characters on Billions in relation to their duration on the show, plot functionality, redemptive arcs, and overall memorability.
10
Charles Rhoades Sr.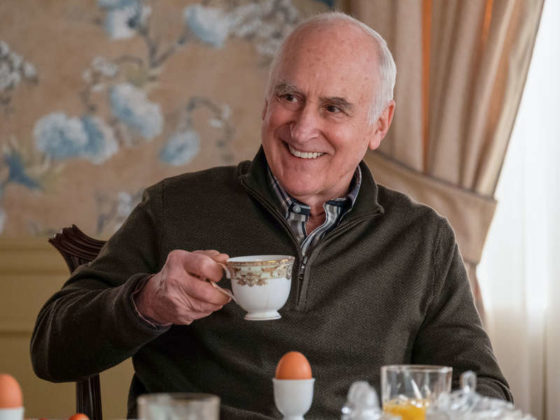 Despite beginning as a recurring character, Charles Rhoades Sr. (Jeffrey DeMunn) has become an increasingly powerful mainstay as a series regular. As Chuck's extremely wealthy father, Rhoades Sr. is directly responsible for his son's decision to prosecute financial fraudsters for a living. The far-reaching influence Chuck's father has in his life is a constant source of consternation, creating endless Shakespearean family drama.
For a show about rich and powerful people doing terrible things, Rhoades Sr. found a modicum of redemption when he married a mistress he impregnated rather than continue his philandering ways. Still, he and Chuck Jr. still have a ton of issues to work out.
9
Dudley Mafee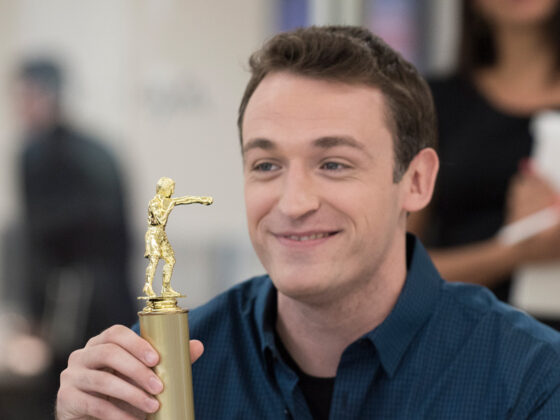 Although he has remained a recurring guest star for 54 of 60 episodes, Dan Soder has made Dudley Mafee one of the liveliest and most memorable Billions characters. Starkly opposed to the amoral characters out to make a quick buck, Mafee's ethics offer a welcome dose of humanity.
Although he did leave Axe Capital to become the first employee of the newly formed Taylor Mason Capital, Mafee balked over giving Wags a tip that would have been extremely lucrative for the company but would have totally wiped out Nigeria's economy. Between his firm moral compass and silly sense of humor in such a high-strung world of high finance, Mafee is a breath of fresh air.
8
Taylor Amber Mason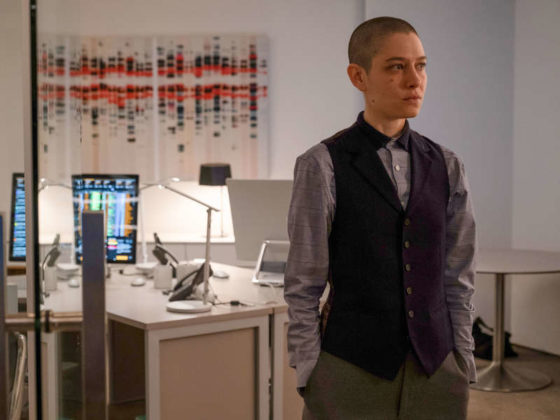 According to The Hollywood Reporter, Billions made history by becoming the first American TV show to feature a non-binary character (Taylor Amber Mason) played by a non-binary actor (Asia Kate Dillon). Far from just a casting gimmick, Taylor is a vital character who is often portrayed as the smartest person in the room, using her precocious financial knowledge to think outside of the box and buck conventions.
Aside from the monumental importance of LGBTQ+ representation, Taylor is compelling as an enterprising self-starter who leaves their CIO position at Axe Capital to start their own venture, Taylor Mason Capital, where they aren't afraid to take on their former allies as newly minted rivals.
7
Bryan Connerty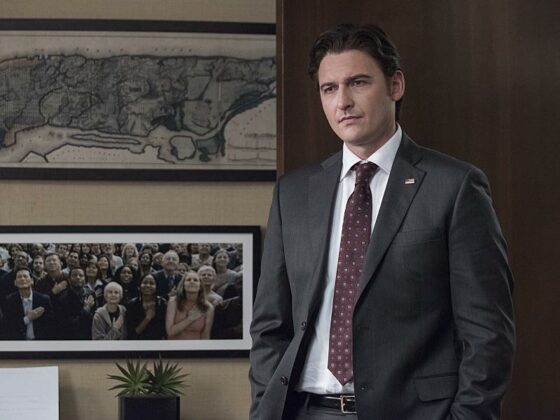 As Chuck's close legal ally and Chief Assistant U.S. Attorney, Bryan Connerty (Toby Leonard Moore) stands out as a well-drawn character for multiple reasons. Firstly, he comes from a much more modest financial background than the other entitled one-percenters. Secondly, with an unwavering moral ideology, Connerty often pushes back against Chuck's most unlawful powerplays.
But what really makes Connerty such a compelling character is his moral fall from grace when he decides to wager in an illegal witness tampering scheme, which backfires so badly that he ends up in a white-collar prison. Despite beginning with goodness in his heart, Rhoades' unethical influence ended up costing him dearly.
6
Kate Sacker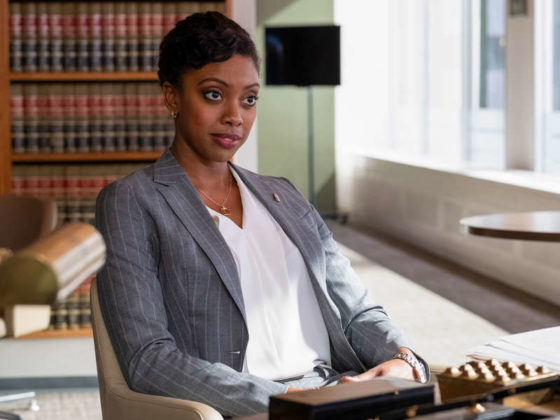 Kate Sacker (Condola Rashad) is an extremely ambitious and shrewd political operator with designs on becoming the first Black female President of the United States. As an aspirational role model and motivational character for viewers across the nation, Sacker's impactful presence is felt in all 60 episodes of the show to date.
Beyond the major importance of POC representation at the highest seats of power in the land, it's Sacker's superior wit and wiles as the Assistant to Attorney General of New York that make her so influential. Waiting for the right time to run for Congress, Kate isn't afraid to bite the hand that feeds her if it will give her a leg up, like the time she allied with Connerty and Jeffcoat to bring down Rhoades in season 3.
5
Mike Wagner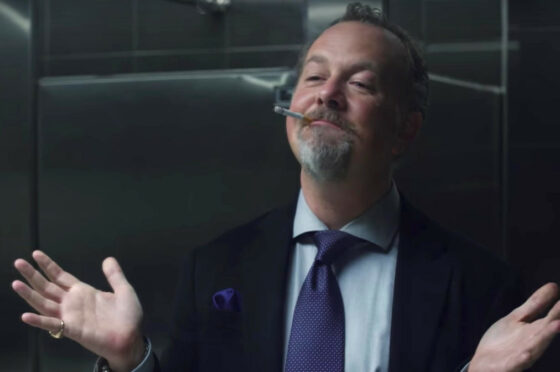 Characterized largely by his addictions to sex and cocaine, Mike "Wags" Wagner (David Costabile) is certainly one of the most colorful figures on Billions. When he is indulging in self-destructive vices, Wags does his best to run Axe Capital as the company's loyal COO. The thrice-divorced confidant of Rhoades can't get out of his own way, which makes him oddly endearing and strangely sympathetic.
Given some of the best quips and quotes on the show, Wags essentially functions as Rhoades' co-dependent enabler who encourages his boss to act on his worst impulses despite the consequences. For all his faults, however, Wags remains ultra-loyal to Rhoades, which is almost more important than money to the high-powered boss.
4
Lara Axelrod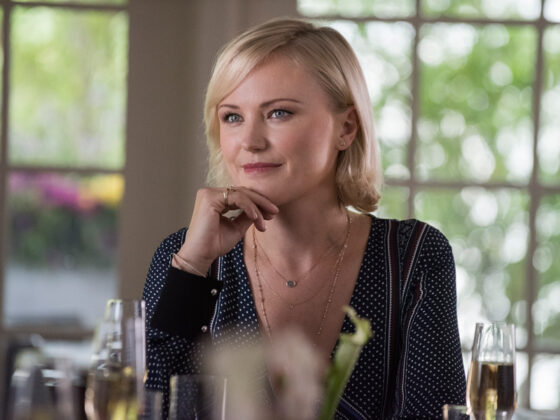 A great role for actor Malin Akerman, Lara Axelrod's character comes from the values she was taught from childhood, her noble former profession, and her bravery to divorce her mega-powerful husband, Bobby. Hailing from a lower-class, blue-collar background of firefighters and policemen, Lara is a trained nurse who continues to hold her medical license even after becoming a semi-trophy wife.
Despite being painted as a gold digger early on, Lara finds the strength to forge her own path by breaking free from the influential hold of Bobby. Lara's self-agency atones for the childhood values that she began to lose focus of as the wife of a billionaire.
3
Wendy Rhoades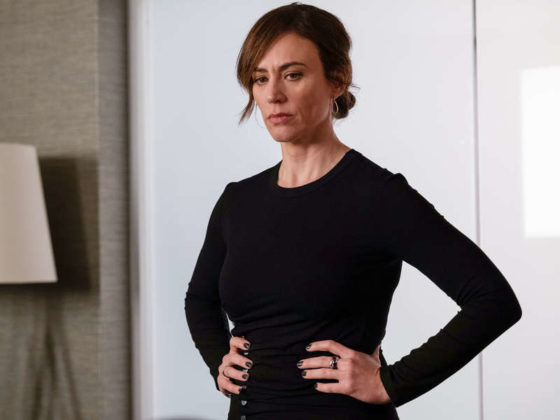 The mixture of business and pleasure could not be riskier or more risque for Wendy Rhoades (Maggie Siff), the wife of Charles Rhoades and employee of his rival Bobby Axelrod. Caught between both sides of the financial war, Wendy uses her Yale education in psychology to perform as Axe Capital's in-house psychiatrist and performance coach.
As one of the most successful, intelligent, and politically savvy characters who appear in every episode of the show, Wendy always finds herself in the most dramatic scenarios, often betraying her own husband to advance her boss' career, while also indulging in Chuck's sadomasochistic sex games.
2
Bobby Axelrod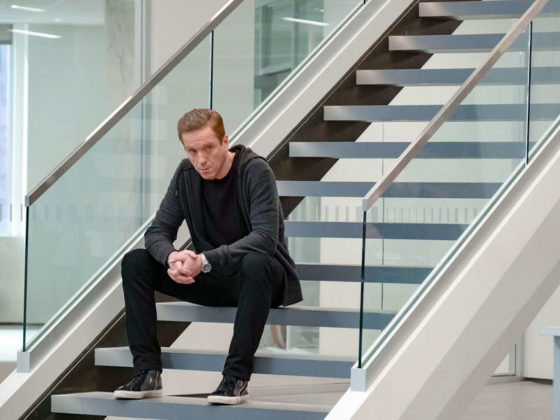 Damian Lewis gives a blistering performance as Bobby Axelrod, the brilliant but unethical, money-hungry hedge fund king who also shows an extremely charitable side. Moreover, the financial success he finds after overcoming a meager background makes him even more easy for fans to root for.
The illegal means Bobby uses to accumulate his massive wealth makes him a complicated, fully-dimensional character equipped with as many flaws as virtues. Bribery and insider trading are as natural as breathing to Bobby, yet he devotes a large portion of the money he makes to pay college tuition for the children of 9/11 victims. The moral murkiness Bobby shows makes him extremely fascinating.
Read the rest of the original article at ScreenRant here