Season 5, Episode 10: "Liberty"
by Gingersnap | damian-lewis.com | September 12, 2021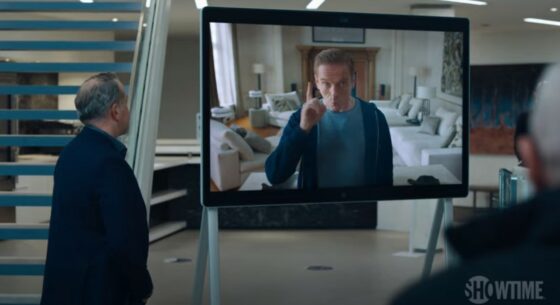 As Axe Cap returns to the office, Axe makes a surprise announcement, leaving the team's futures in flux. Wendy's divorce becomes complicated when Chuck sticks his nose in the Mase Carb financials. Meanwhile, Axe rings an unexpected ally to get intel on Chuck. Airs Sunday, September 19, 2021 at 9:00 EST / 8:00 CST on Showtime.
To view more sneak peek photos, please visit our Gallery here
Episode 10 trailer and official clips: 
"Lump Sum" – Wendy and Chuck's divorce drama continues. Will Chuck get what he wants?
"I Feel the Same Things" – Axe and Wendy finally admit their true feelings to each other.