Keane Q&A
by Gingersnap | damian-lewis.com | August 20, 2022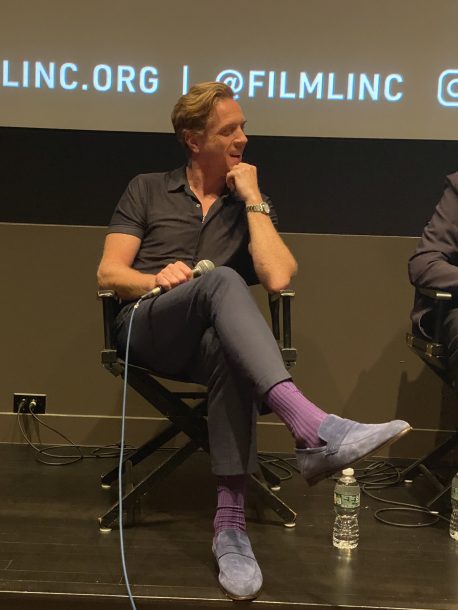 Damian seen at Keane 4K screening on Saturday, August 20, 2022. Blue suede shoes with purple socks and all 🙂 Watch the complete Q&A video below and see more photos from the event in our gallery here.
Moderated by Christopher Abbot, Damian and director Lodge Kerrigan joined viewers for an in-person Q&A on Saturday, August 20, 2022 after the 6:30 p.m. screening of the 2004 movie Keane at Film Lincoln Center in New York City.  One audience member shared, "The restoration of the 2004 film was stunning. Damian's performance was incredibly moving. And, the Q&A with Director Lodge [Kerrigan] was a massive treat."
Grasshopper Film snapped up distribution rights to the critically acclaimed pic for the U.S. theatrical release, which is executive produced by Steven Soderbergh and produced by Andrew Fierberg.  As previously reported here, the movie will also get a release in Los Angeles on August 28 and Boston on September 23. In addition, the movie is expected to be released on VOD, TV and home video soon. (The movie received a limited theatrical release in New York back in 2005.)
Keane turns on William Keane (Lewis) who is struggling to cope six months after his six-year-old daughter was abducted from New York City's Port Authority Bus Terminal while traveling with him. Repeatedly drawn to the site of the abduction, Keane wanders the bus station, compulsively replaying the events of that fateful day as if hoping to change the outcome. When one day he meets a financially strapped woman, Lynn Bedik (Amy Ryan), and her seven-year-old daughter, Kira (Abigail Breslin), at a transient hotel, Keane becomes increasingly attached to Kira and uses her to fill the void left by his own daughter's disappearance.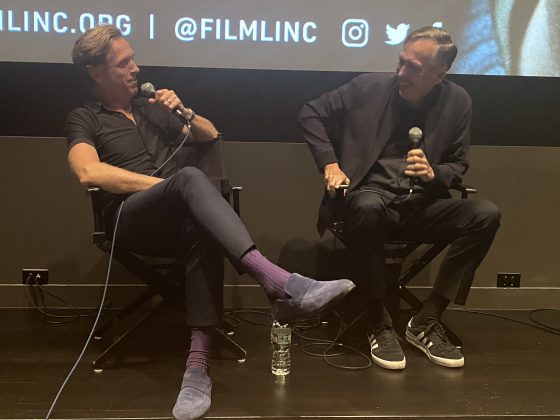 "Masterfully written and directed, with incredibly committed performances from Damian Lewis, Amy Ryan and Abigail Breslin, Lodge Kerrigan's third feature feels as urgent and vital today as it's ever been," said Grasshopper Film CEO Ryan Krivoshey to Variety. The 4K edition of the film was completed this year at Technicolor – PostWorks New York, with Nat Jencks serving as colorist. Kerrigan and editor Kristina Boden supervised the production.
Watch the Q&A:
Watch the movie trailer: