Keane in 4K
by Sean Greenwood | blu-ray.com | April 4, 2023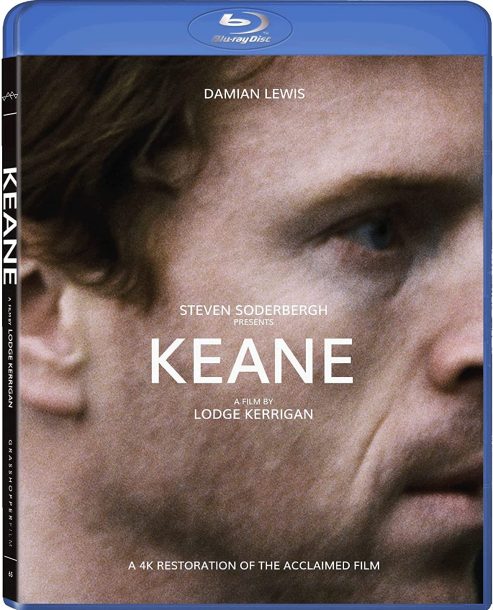 This week Grasshopper Film has a Blu-ray for Lodge Kerrigan's Keane (2004), starring Damian Lewis, Abigail Breslin, Amy Ryan, Christopher Evan Welch and Tina Holmes.
Grasshopper Film presents Keane from a new 4K scan of the original camera negative, which was supervised by Lodge Kerrigan and Kristina Boden. Extras include Steven Soderbergh's alternate cut of the film and a theatrical trailer.
Keane
William Keane (Damian Lewis) is a mentally unbalanced man who roams the Port Authority Bus Terminal in New York City, looking for his daughter, who was supposedly kidnapped a year earlier.
When he's not at the bus station he holes up in a dingy hotel, numbing himself with drugs and alcohol.
But when Lynn (Amy Ryan), a young single mother, and her daughter, Kira (Abigail Breslin), check into the hotel, Keane reaches out to help them, and he ends up helping himself at the same time.
Official trailer below: