Proves a Successful Actor-Turned-Musician Gambit
by David Nobakht | Buzz Magazine | June 22, 2023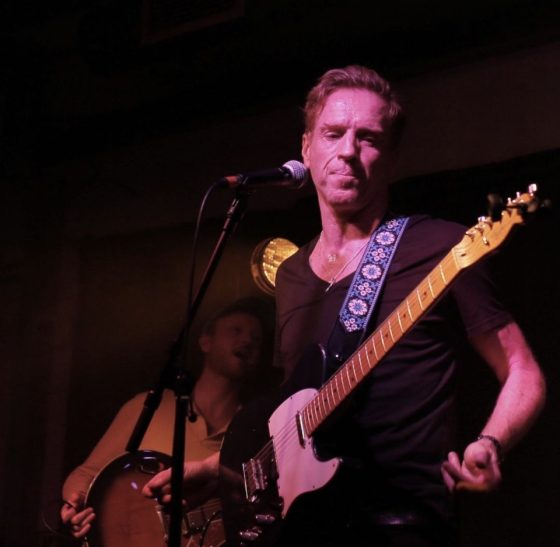 DAMIAN LEWIS
Mission Creep (Decca)
★★★★
Whenever a successful actor makes an album, there will always be a high level of scrutiny and the sound of naysayers scraping their chairs at what is often perceived as being a superfluous vanity project made between trips to Hollywood – but Homeland and Wolf Hall star Damian Lewis' Mission Creep breaks that mould. Growing up with Kerouac's On The Road under one arm, Stones and Zeppelin albums under the other, Lewis travelled through Europe busking long before he could be seen on stage or screen.
His singing voice on Mission Creep lies somewhere between Gene Clark and Scott Walker, as the songs dip their toes into bluesy rock, folk and jazz. Fragile, folk-immersed opener 'She Comes' is worth the price of admission alone, as is 'Down on the Bowery,' and 'Makin' Plans' is a song the Stones themselves might be proud to have under their belt. It's evident that Lewis is both a passionate and accomplished songwriter, and his cover of Neil Young's Harvest Moon is a beauty too.
Damian's debut album Mission Creep was released June 16, 2023 and can be ordered from several outlets here. Upcoming shows include the highly anticipated and biggest venue yet Union Chapel on July 11 in London and Mercury Lounge NYC on July 19. Additionally, Damian just announced new September/October UK Tour dates here. Don't miss out, get your tickets now!
'Mission Creep' Album – Damian Lewis Music Store (UK) here
'Mission Creep' Album – Damian Lewis Music Store (US) here
'Mission Creep' Album – Several music services here or Target
'Down on the Bowery' – Apple Music, iTunes, Spotify, YouTube, Amazon and more here
'Zaragoza' – Pandora, Tidal, Spotify, YouTube, Amazon and more here
'Makin' Plans' – Napster, Pandora, Tidal, Spotify, iTunes, Amazon and more here
'She Comes' – Spotify, YouTube, Apple Music and iTunes here
Source: Buzz Magazine