Victorian Loos and Celtic Singalongs: The Music Scene That Made Damian Lewis
by Jess Phillips | TimeOut Newsletter | July 10, 2023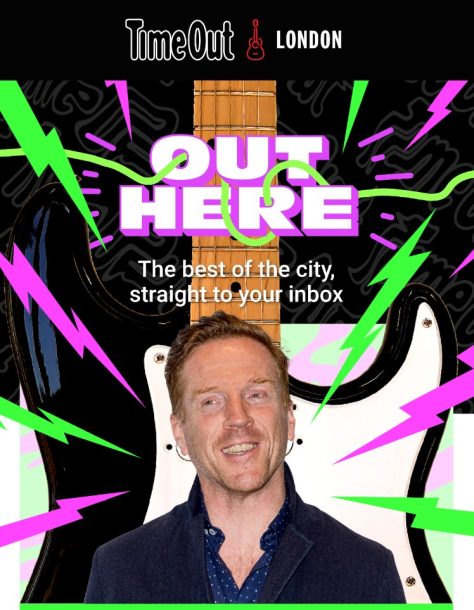 Before becoming one of Hollywood's go-to tough guys in shows like Band of Brothers and Homeland, Damian Lewis was a busker, snaking his way into Leicester Square and Green Park tube stations and dragging his guitar across Europe on the back of his motorbike. During lockdown he rediscovered his love of music and has since performed at Wilderness Festival, Black Deer Fest and Cheltenham Jazz Festival, releasing his rock n' roll and jazz-inspired debut album, Mission Creep, last month. From converted toilets to Celtic singalongs, he talks us through the London music scene that shaped him.
Rose Morris
8 Denmark Street, WC2H 8TD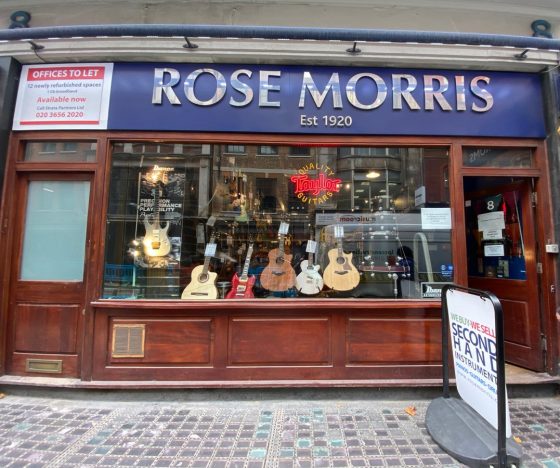 "I got my first ever guitar from Rose Morris when I was 14. It was a cheap, entry level Fender Squier. When I moved houses I got rid of it because I was focusing on playing acoustic, which was stupid because my son started playing electric and I'd have loved to have given him my guitar. But it did mean we could go guitar shopping together."
Creation Studios
Kentish Town Road, NW1 9PX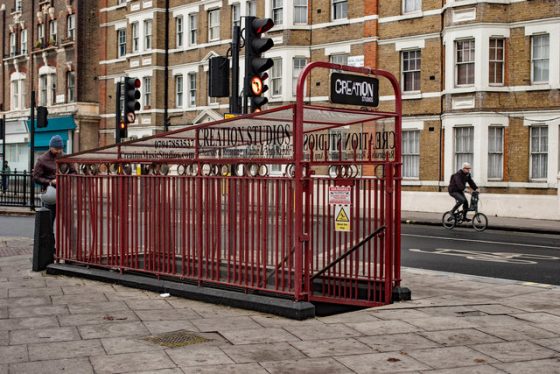 "I go to see a man called Alberto at Creation Studios to fix my guitars and amplify my acoustics. The shop is in a converted Victorian toilet in Kentish Town and has a lovely little rehearsal room in the back. I like practising there because I get to message the band on WhatsApp saying "See you next Tuesday in the toilets."
Dots
132 St Pancras Way, NW1 9NB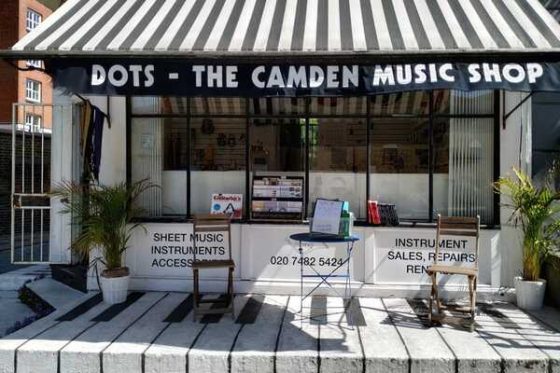 "There's this tiny little guitar shop called Dots in Camden which sells things like strings, sheet music and harmonicas. I was always going in there as a teenager because I lived opposite. I don't want to encourage people to break the law, but I'd hide behind the big carousel bookshelves, flick through the guitar books, lay down a piece of paper on a good song and quickly scribble down all the guitar chords and then walk out."
The Southampton Arms
139 Highgate Road, NW5 1LE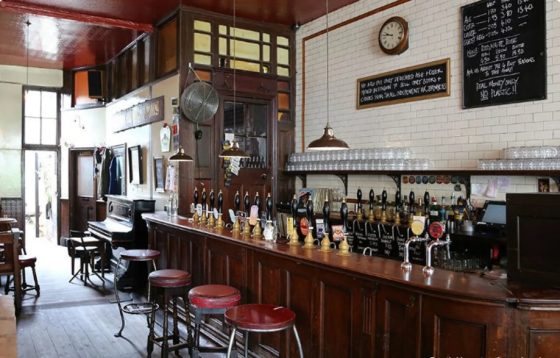 "I used to spend a lot of time at The Southampton Arms in Gospel Oak. People would show up and play the piano, guitar, double bass. It just seemed to happen spontaneously. I'm half Welsh and there's a Celtic tradition where people sit around and tell stories through song like that. So I was always a fan of that sort of evening. I had a rock 'n' roll medley I'd play that went on for about seven or eight minutes."
Damian's debut album Mission Creep was released June 16, 2023 and can be ordered from several outlets here. Upcoming shows include Union Chapel on July 11 in London and Mercury Lounge NYC on July 19. Additionally, Damian just announced new September/October UK Tour dates here. Don't miss out, get your tickets now!
'Mission Creep' Album – Damian Lewis Music Store (UK) here
'Mission Creep' Album – Damian Lewis Music Store (US) here
'Mission Creep' Album – Several music services here or Target
'Down on the Bowery' – Apple Music, iTunes, Spotify, YouTube, Amazon and more here
'Zaragoza' – Pandora, Tidal, Spotify, YouTube, Amazon and more here
'Makin' Plans' – Napster, Pandora, Tidal, Spotify, iTunes, Amazon and more here
'She Comes' – Spotify, YouTube, Apple Music and iTunes here
Read the rest of the original article at TimeOut Newsletter