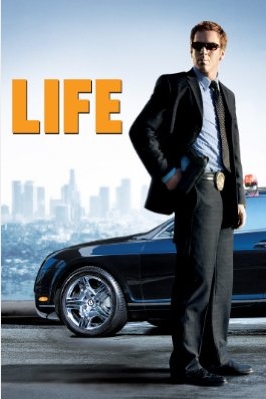 Congratulations to Daniela from Germany; the winner of the large poster of Detective Charlie Crews on Life autographed by Damian Lewis! ➡

As previously announced, the autographed Life – Season One DVD was won by Kelli from New Jersey.

Thank you to Damian and Sharon for providing these great prizes and thanks also to the fans all over the world that entered our competitions; we hope that you had fun!

Click here to read an early, draft script for "Merit Badge" episode 1.01 of Life starring Damian Lewis (and thanks to Ryanne for the link.)

The Life – Season One DVD (region 2) will be released in France on June 2, 2009 and is now available for pre-order.

The Baker starring Damian Lewis will screen at the 42nd Annual WorldFest – Houston International Film & Video Festival on Saturday April 25, 2009 at 7:00 PM CT.

Click here to read a FilmStalker review of The Escapist written by Richard Brunton.