You Can't Always Get What You Want, You Get What You Need
by JaniaJania | Fan Fun with Damian Lewis | April 4, 2018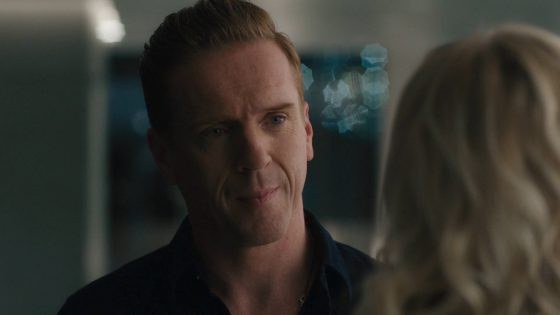 Bobby and Chuck are a set of twinsies this episode of Billions, Season 3, Episode 2, "The Wrong Maria Gonzalez." Where we saw Chuck mildly relishing in his win in the first episode and Bobby not-so-mildly wondering what to do about his loss, in this episode the two foes are on more equal footing.
Bobby can't act on his investing instincts about the earthquake on the coast of Africa, which he knows will lead to a tsunami on the coast of South America, leading to losses for Axe Cap investments in Brazil, specifically flooded sugar crops and interruptions in shipping.
On the other side, the wheel of fortune doesn't roll in Chuck's favor to be awarded the judge sympathetic to his cause in Eastern v. Axelrod.
Both Bobby and Chuck have obstacles set before them, both master their obstacle du jour, in essentially similar ways.
Continue reading Billions on Showtime, 3.02: The Wrong Maria Gonzalez – April 4, 2018