Bobby Axelrod Will Be Back Next Year
by Joe Otterson | Variety | April 26, 2018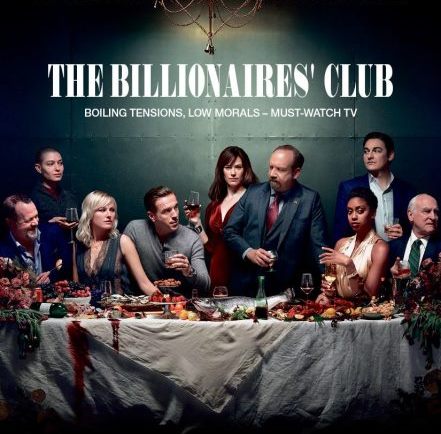 "Billions" has been renewed for a fourth season at Showtime, the premium cabler announced Thursday.
In addition, the series will move from its 10 p.m. timeslot to 9 p.m. beginning May 6 to serve as the lead-in for Season 2 of "I'm Dying Up Here."
The Season 3 premiere of "Billions" on March 25 was its highest-rated ever, up 30% in the key demo and 23% in total viewers from the Season 2 premiere. The series was created and is executive produced by showrunners Brian Koppelman and David Levien. The series was also created by Andrew Ross Sorkin.
"'Billions' continues to build its audience as it explores the heights of power and wealth even as it plumbs the depths of the human psyche," said Gary Levine, president of programming for Showtime. "Brian and David are gifted, propulsive storytellers and we can't wait to see where they and their extraordinary cast will take us in season four."
Read the rest of the original article at Variety