Everyone Needs a Listening Ear
by Damianista | Fan Fun with Damian Lewis | April 21, 2019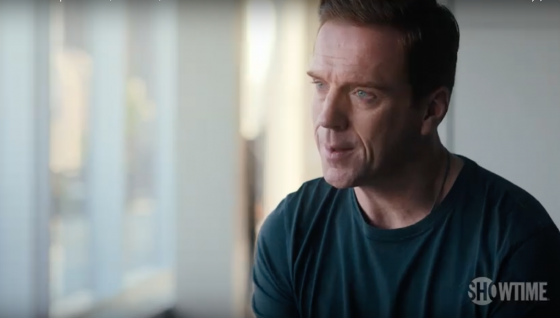 Billions picks up the characters exactly where we left them last Sunday, takes them to places they have never been before and leaves me with several billion dollar questions. HATS OFF!
Wendy meets Taylor at Morgenstern's – synonym of YUM. She seems to be friends with Nicholas Morgenstern who makes a cameo and turns the ice cream shop into a speakeasy for his friend! 🙂 Well, Mr. Morgenstern is definitely a good friend. Did you know he named his peanut butter ice cream cake after his friend Brian Koppelman? Meet The Koppelman!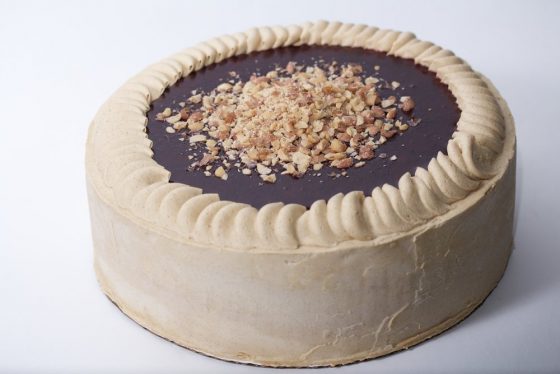 While neither trusts the other one, they talk. At least Wendy does: Many at Axe Capital tried to get into her mind, but only Taylor did. Because they listen and they deeply care. And that is why they were the only one who reached out when Chuck made their sex life public.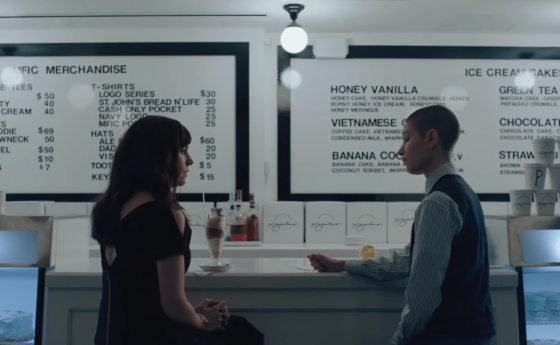 Wendy knows if she does not confide in someone who really knows her, she will end up in a bad place. Taylor does not have to talk at all, they only need to hear Wendy as she is trying to figure herself out. When Taylor rightly asks about what Axe would think about this meeting, Wendy is clear:
"This has nothing to do with him."
While Wendy needs Taylor to hear her, Bryan needs Judge De Giulio to hear him. It is hard to separate the judge from his beloved Inter-Milan and while I am a Liverpool fan, I am as offended as De Giulio when people call the best sport in the world soccer. It is called futbol, people, FUTBOL 😀 And did you know a certain star of Billions plays it well?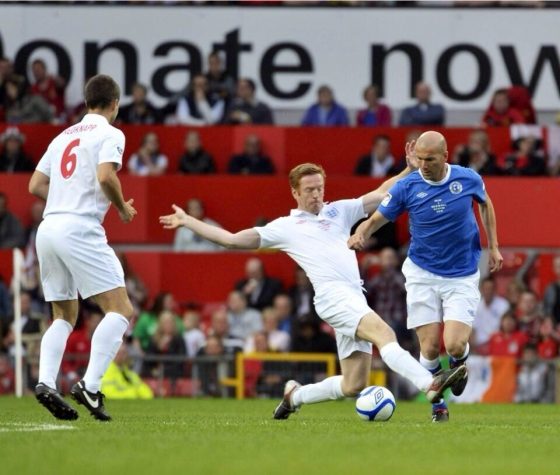 Bryan wants to have a wiretap on Chuck Senior as well as Chuck who he believes is a co-conspirator in Senior's shady development business. De Giulio understands Bryan is like the Big Earl in Diner who wants to have the entire left side of the menu. Yet, given the only evidence Bryan presents is a family portrait, the judge denies the request. And it seems he does not go back to his match but meets Chuck at Economy Candy to show his friendship and get his friend pay back with a juicy health care case: a politically motivated one the Supreme Court will cite and law students will underline for years. Every judge's wet dream, I guess.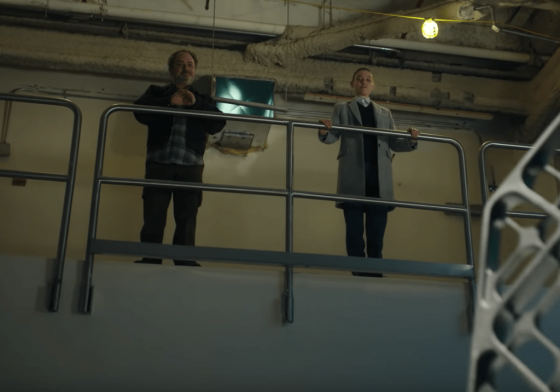 Taylor and Douglas are in a lab looking at the lattice fin Taylor has now have fabricated from carbon fiber per Douglas' specs. Taylor needs Douglas to her them: They will have meetings with potential strategic partners and they have to be very careful with business hygiene so no one can find out what they are doing.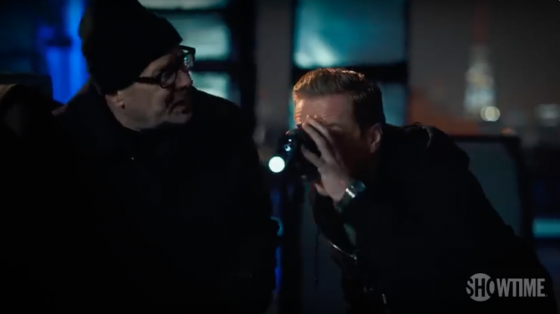 Taylor is vindicated as we find not only Hall but also Axe, whose obsession with Taylor seems to have peaked, on a rooftop close by. They are trying to see what $28M worth project is going on in the lab. Hall is obviously not comfortable Axe is there as if he needs a supervisor and Axe's response is hilarious when Hall reminds him of his date.
"Quit hacking my calendar."
Chuck also needs a friendly ear tonight. Chuck has been sleeping in the guest room for a while now and since the marital bed is not providing support, he asks Wendy whether he could see a professional dominatrix. Wendy's "I'll think about it" becomes a quick yes the moment she sees the rubber bands on Chuck's leg and the safety pin in his nipple! I agree this should stop before he moves on to cilice!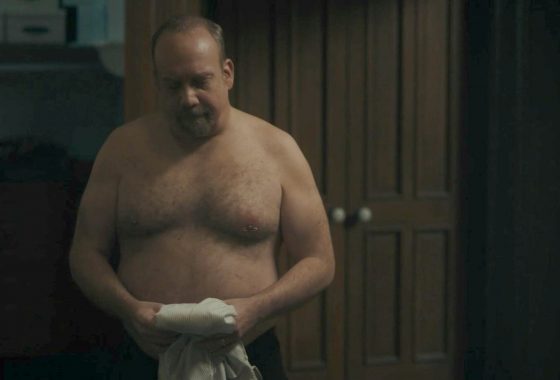 So Chuck is allowed to see a professional — not somewhere else where the paparazzi can follow him but at home. Wendy is willing to pretend Chuck is seeing a sports trainer, take the kids out and give them space. I hope Chuck appreciates how lucky he is to have Wendy.
Axe is alarmed when he gets "it's not a good time" from Victor when he calls him to share some new ideas. He makes a quick "strange things are afoot at the Circle K" call to Bach so he gets to the bottom of this.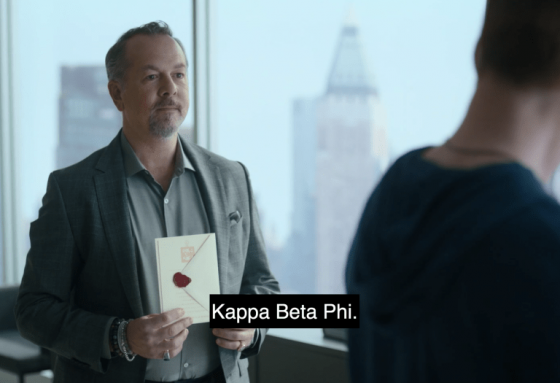 Wags also needs an ear to hear his wonderful news! He has finally got an invitation to join Kappa Beta Phi, a secret fraternity made up of high-rank financial executives like Michael Bloomberg, Kenneth Langone and Paul Tudor Jones. But Bach and Spyros interrupt this happy moment to report to Axe that Victor is in deep shit. The SEC is looking into him for insider trading.
Read the rest of the original article at Fan Fun with Damian Lewis