Billions MVP Fanbook
by Gingersnap | Fan Fun with Damian Lewis | April 24, 2019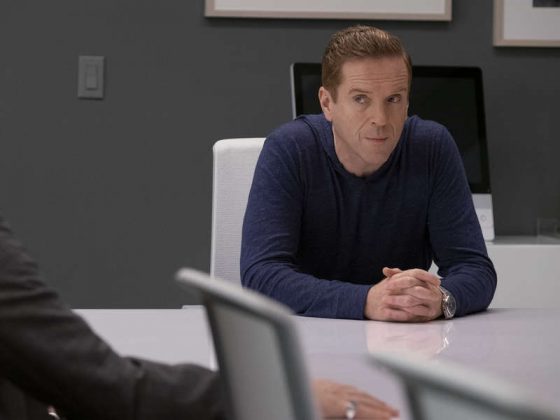 Welcome back to our 'Billions MVP Fanbook,' a compilation post commemorating all those in honor of achievement for the utmost brazen, uber shameless, ultra scheming, unmatched badasses to date – from sports references, music, and tasty food to pop culture remarks, shocking twists and ultimate paybacks.
In case you missed our previous awards, you can catch up with season four episode one, episode two, episode three, episode four and episode five. Now, let us continue with that tradition as we award our Most Valuable Players (MVPs) this week.
Here are our Billions awards for Season 4, Episode 6, "Maximum Recreational Depth."
Gingersnap
This was one of my favorite episodes. Which means I have a slew of awards to hand out!
Closure Award– Hello Lara. It's good to see you again. Thank you Billions, for the closure. I needed that. Grab some surfboards, she's going to Cali. #SurfinUSA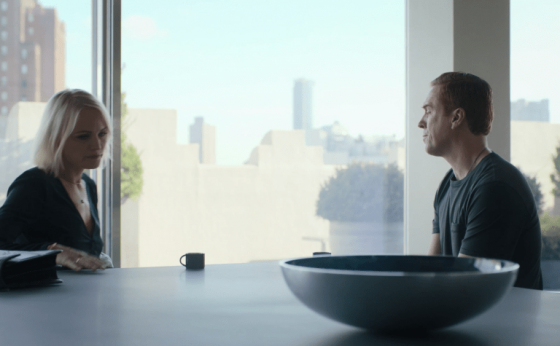 Millenial Mashup Marathon – "Samesies" (same) and "Jelly AF" (jealous as fuck) and "convo" (conversation)
Nostalgic Nod – Axe and Hall giving me all the feels of a modern day Hardy Boys acting like amateur sleuths while they stake out Taylor's lab.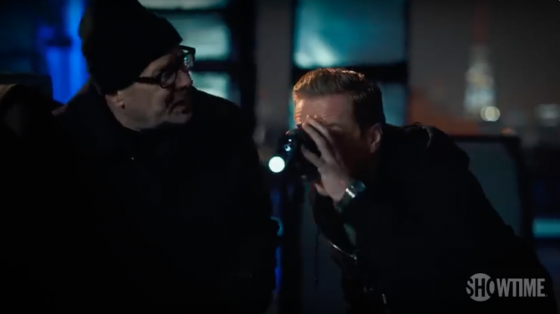 Supreme Sypros – Spyros smelling his hand after Wags slapped it is priceless. And speaking of smelling ones hands, Spyros is now the new Mary Katherine Gallagher.
Axeceptional Bobby Blurb – "Strange things are afoot at the Circle K."
Most Shocking Nipple Slip – Chuck's. I cannot unsee this. I feel sorry for that safety pin.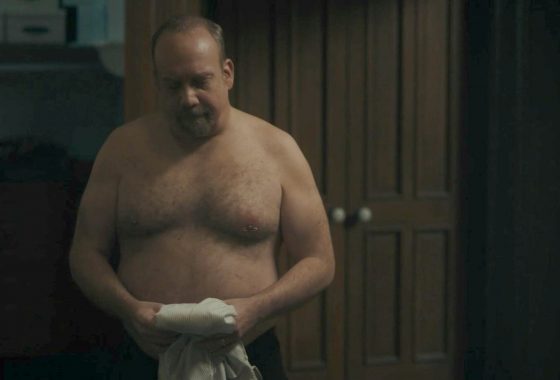 Prepped, Primed, and Prettiest Pledge – Wags! Watch the transformation of "BeLinda Swags" back to Wags in this video here.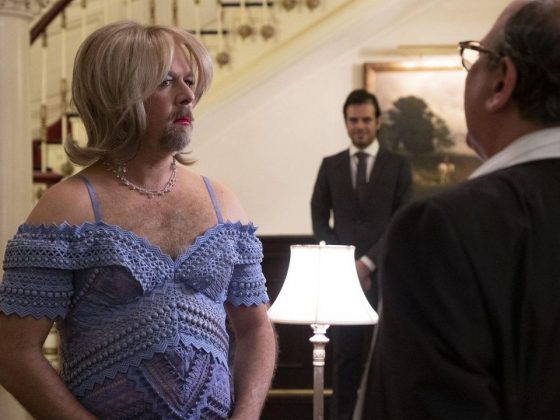 Worthiest Wags Words of Wisdom – Wags to Nussfaur and Grand Swipe: "My vengeance will come like I do…slow, thunderous, and in your eye." Baahahahaaaa, man I love this show!
Best Line – Orrin Bach when describing how Taylor fucked (that being the operative word) Axe Capital regarding Victor's satellite firm:
"Spacey-style. Sneaky and from behind."
Hahahaha! Again, I LOVE THIS SHOW!
Lady Trader
Best Response to "What do you do at Axe Cap"?: EARN! That's right! That is what the Street is all about!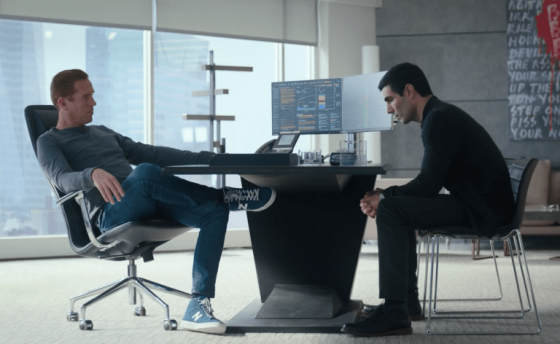 Best "First Time Up In Drag" Award: Michael Wagner, did you know that RuPaul's Drag Race Season 12 is casting? So, Smokey Eye, Cherry Lips, Stilettos On!   I'll even lend you my Drag Name:  Patti O'Dore!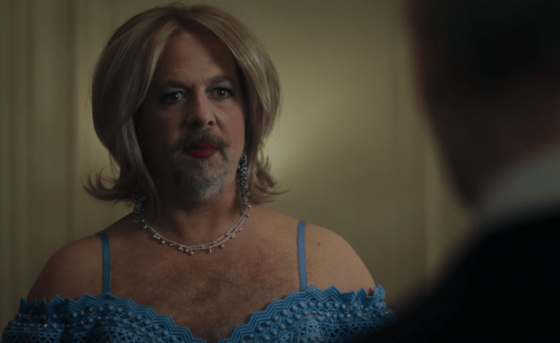 Read the rest of the original article at Fan Fun with Damian Lewis