New York's Vibrant Food Scene
by Elva Ramirez | Forbes | April 30, 2020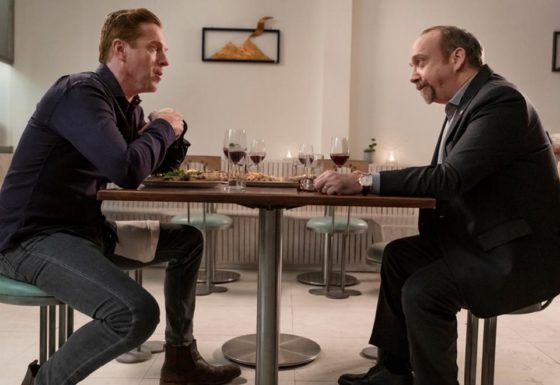 When Showtime's lauded "Billions" returns on May 3, it brings back, in stark relief, a semblance of a New York that no longer exists, and may never come back.
The show, which stars Damian Lewis, Paul Giamatti, and Maggie Siff, among others, is a ripped from the headlines portrait of New York's new Golden Age, one steered by Bill Ackman-inspired hedge fund titans, their algo- and quant- trading acolytes and the tenacious law enforcement agencies that are occasionally their foes. Anyone watching a show about the lifestyles of the rich can expect views of luxury high rises, glass-enclosed modern offices and the just-so fashion of the quietly powerful (notice how often the people in Bobby Axelrod's circle wear shades of dark blue, his favorite color; the show's costume design comes via the talented Eric Daman, who made "Gossip Girl" into a fashion bible).
But there's one element of the show that always changes, yet remains the same. In nearly episode, New York's vibrant food scene is lovingly showcased.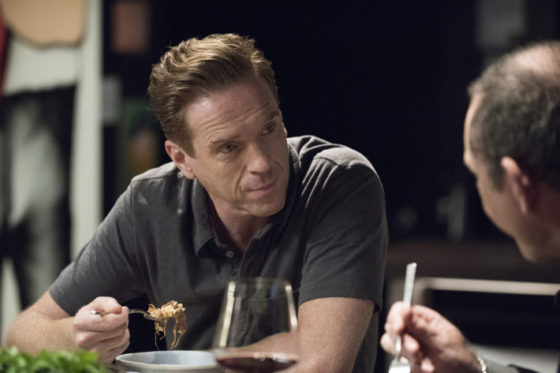 The locales may change, based on the characters and plot points, but the love of food and dining is clearly present. The foodie nature of the show is hardly an afterthought; entire scenes and dialogue have been scripted around the meals characters are having, with special appearances from real life chefs, including from Vaucluse's Michael White, Ivan Ramen's Ivan Orkin and a personal tableside greeting at DANIEL from Daniel Boulud himself.
Who can forget season three's ortolan scene with chef Wylie Dusfresne? The time the Axe Capital crew drank at the VNYL? Wags' rant turned aria in Sushi Nakasawa? The lingering, sexy opening scene set to Chris Isaak's "Wicked Game" (Season Three, Episode 11) where the show manages to capture, via an inspired performance by Condola Rashad's Kate Sacker, what's really behind the attraction at Nusr-Et, also known as the place Salt Bae opened.
"Billions" is a show about finance, but it's also a love letter to hospitality, food and the power of connecting over meals and drinks.
Fans have noticed, and really, how can you not? There are posts on actor Damian Lewis's official website (THAT'S US THEY ARE TALKING ABOUT!), that diligently track, with screenshots, all the food locations featured in every season. These posts even manage to name-check the take-out Chinese in one scene as the beloved eatery Wo-Hop. This doesn't even cover how often special bottles, such as Michter's bourbon, make special appearances in those "drinking at the office" scenes.
Over four seasons, "Billions" has featured venues from Gray's Papaya and Eli Zabar's to the NoMad Bar, Broken Shaker, the Grill at the Four Seasons and Peter Luger. This may be a show about billionaires, but it's not about snobs. There is no high-low marker; the show's central character, Bobby Axelrod, kept his neighborhood pizza place afloat because the owner used to feed him when he was a poor kid.
This is a show created by people who deeply love New York's food scene.
Which makes it all the more poignant that the new season of "Billions" arrives to a New York that no longer exists. Restaurants and bars are closed, and some (many) are likely never to return. No one knows when we will be able to stand again in something resembling the dark, crowded bar at the VNYL or what the dining room service will look like at Marea. Celebrated venues such as Eleven Madison Park and Dante now do takeout, or cook and deliver meals to first responders; those that are struggling to stay afloat are in fragile states and many chefs, such as Tom Colicchio, are worried about the state of the industry.
"Billions" didn't intend to capture the last great moment in American dining, but that's what it will become: A postcard of what the New York food scene was like, before we lost it all.
Read the rest of the original article at Forbes