Billions MVP Awards for Season 5, Episode 2, "The Chris Rock Test"
by Gingersnap | Fan Fun with Damian Lewis | May 13, 2020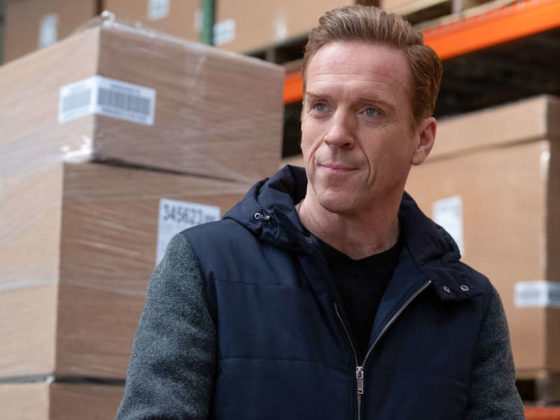 Last week we awarded our Most Valuable Players for the season five premiere of Billions in a compilation post called our 'Billions MVP Fanbook,' which commemorates all those in honor of achievement for the utmost brazen, uber shameless, ultra scheming, unmatched bad asses to date – from sports references, music and tasty food to pop culture remarks, shocking twists and ultimate paybacks. Let us continue with that tradition as we award our Most Valuable Players (MVPs) this week.
Here are the Billions MVP awards for Season 5, Episode 2, "The Chris Rock Test."
Gingersnap
Best Threat – Axe to Prince "Game's not over buddy boy. Not by a country fucking mile."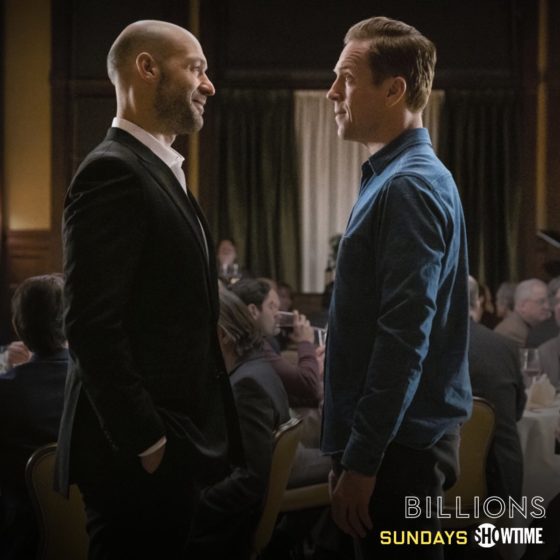 Outstanding Serial Killer References – Confession. I'm a bit of a serial killer follower. I've read many books, articles, academic papers and journals about serial killers and their profiles. So to have two references back-to-back in this episode was wicked, albeit one fictional.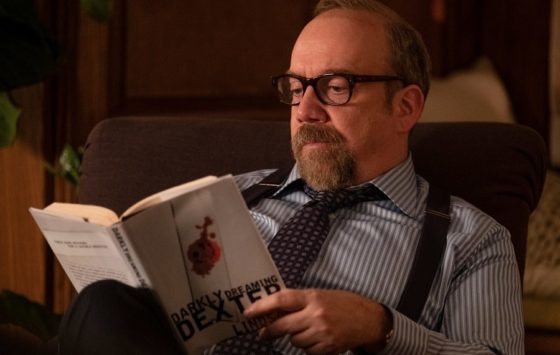 Serial killer #1: Dexter. Another Showtime classic. I loved this show! Chuck is going to sate his 'Dark Passenger' by developing a code in the name of dominion and victory and exploit only for the right reasons…justice.
He's Dexter Morgan, everyone's favorite serial killer.
He's Chuck Rhoades, everyone's favorite Justice Vigilante.
Dexter's conscience was his father Harry and it seems Chuck's will be Kate.
Serial killer #2: Ed Kemper. If you've watched Mind Hunter on Netflix, then you know Ed "The Ogre" Kemper – a 6'9″ necrophile with an IQ of 145 who had a thing for women's shoes.
Axe plans to assume Simon Shenk's shares of Erixx Pharmaceuticals like Kemper inhabited his victim's souls – by decapitating, dismembering, and violating. Yikes.
Stupendous Pop Culture Reference – Willy Wonka and the Chocolate Factory, specifically, Augustus Gloop who is a greedy, arrogant, gluttonous, selfish kid from Düsseldorf, Germany. Dollar Bill busts the greedy and selfish Winston about his secret golden tunnel (hehe, Augustus had a secret golden ticket to the Wonka Factory) and running his own money, which is a hedge fund violation. Of course the Cheapest Man in America wants in on the action, but Winston warns him that anything larger than six figures on a 3.64 ratio strategy won't work…they'd get stuck in the tube like Augustus Gloop resulting in an algorithm making suboptimal trades.
Supercalifragilisticexpialidocious Award – Chuck Rhoades. Literally laughed out loud when Chuck – all in the name of helping DeGiulio shift his Overton Window – tried waterboarding to see how torturous vs. harmless the enhanced interrogation technique really is, and even he didn't like it! If Chuck doesn't like the torture, well then, that's saying something!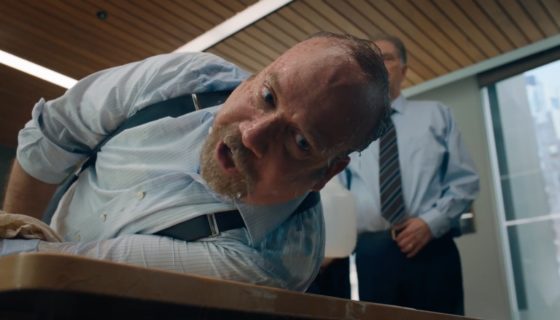 Supreme Slimy Spyros – When speaking to Wendy and Bonnie about taking the lead in Investor Relations, "While Bonnie may have proven herself something of a hothouse flower, I have the rugged areole of a desert succulent. And an almost pornographic knowledge of all things Axe Capitale." So, Spyros is a tough titty?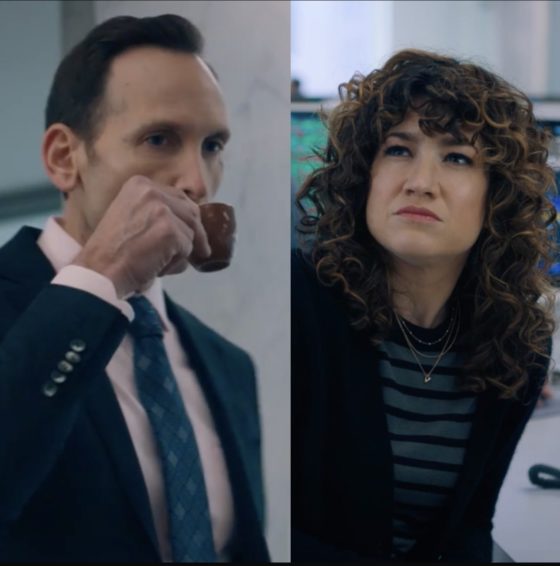 Worst 'Wipe the Floor with Wags' Moment  – Wags feels he has failed at his only meaningful job in life, fatherhood. Specifically, he has failed the Chris Rock test by not keeping his daughter off the stripper pole. According to comedian Chris Rock, "If your daughter's a stripper, you've fucked up." While partaking at a Gentlemen's Club with Simon Shenk, a "genetically modified plumcot" exotic dancer named Brandi hit the main stage to Warrant's Cherry Pie while her father Wags wilted away in the audience.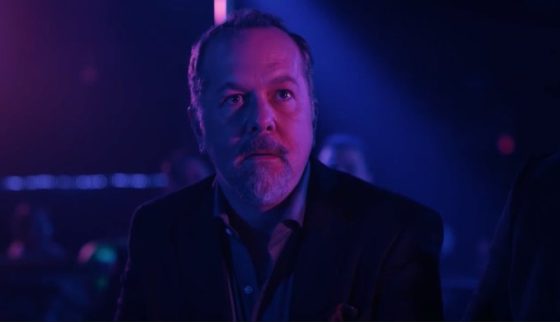 The next morning he told Axe,
"Her stage name was Brandi, but it was really Mandy. My Mandy. My sweet little Mandy. I didn't keep my daughter off the pole. I got her out of there. I shipped her off to a facility."
Lady Trader
Best Head of HR – Let's give it up for Wendy, and her quick thinking of asking Lauren to help with the allocator at Axe Capital. Not only was Lauren the right choice for the assignment, but making Lauren head of IR helps merge Axe Cap and TMC.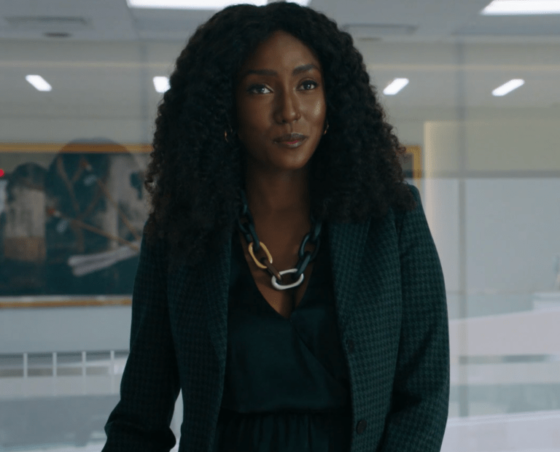 Best Use of U2 to Open an Episode (Again) – You have to be a good band to get on Billions once; but twice (and to open an episode!), and you're a great band! U2's Vertigo opens this episode and now sits along side "New Year's Day."  Was it a coincidence that Sunday was Bono's birthday? Evidently, it was!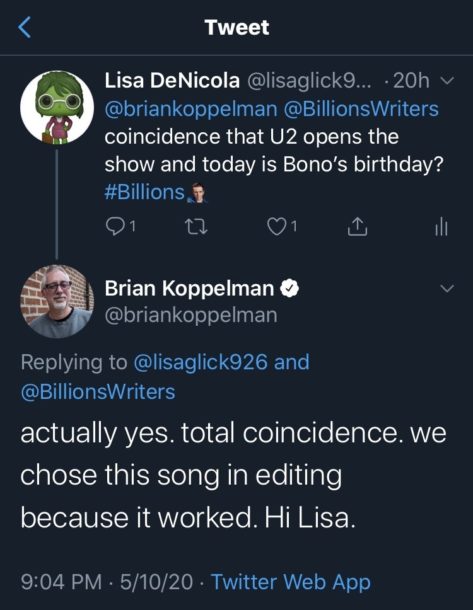 Person I Was Most Envious of this Episode – Karl Allred. I would have loved to be the one waterboarding Chuck!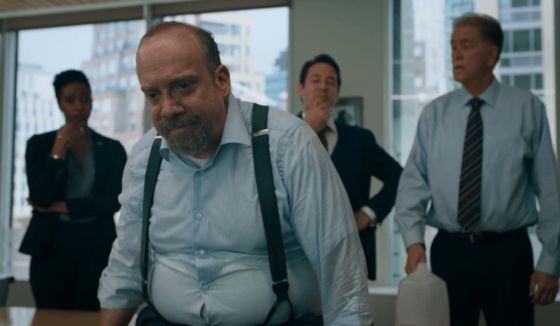 Best 70's Reference – "Keep you eye on the sparrow" This has to be a reference to the theme song of the 70's detective series "Baretta". Another famous line from that song: "Don't do the crime if you can't do the time". If you're a child of the 70's, Sammy Davis Jr.'s voice was in your head the minute Axe said those words!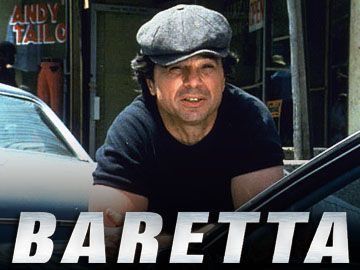 Read the rest of the original article at Fan Fun with Damian Lewis