Season 5, Episode 9: "Implosion"
by Gingersnap | damian-lewis.com | September 5, 2021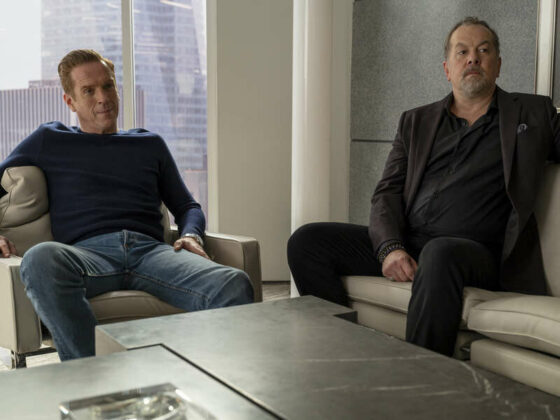 As Prince spirals in the wake of a scandal, Axe looks to take his attack to the next level, putting Taylor's business in the crossfire. Chuck reckons with his failures and his father's mortality. Tanner struggles to finish his paintings, while Wendy worries the money may be getting to him.  Airs Sunday, September 12, 2021 at 9:00 EST / 8:00 CST on Showtime.
To view more sneak peek photos, please visit our Gallery here
Episode 9 teaser trailer and official clip: 
Axe looks for the next attack on Mike Prince (Corey Stoll), and Wags (David Costabile) cautions to focus on his own business ventures instead.
Chuck rushes to the hospital when he gets the call that his dad finally got an organ donor, only to realize the donor is Axe's man.