It's Always About the Past…
by Damianista | Fan Fun with Damian Lewis | September 5, 2021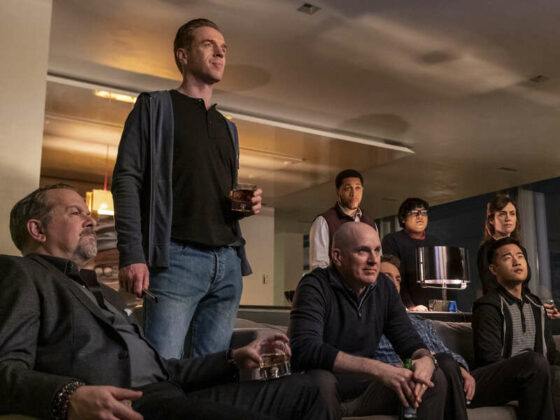 And just like that – THEY ARE BACK!
Episode 8 picks up soon after Axe decides to go to war with Mike Prince. It sets the tone for the rest of the season, and is packed with Billions-y twists and turns, wonderful cameos, and some serious punches in the face!
So what is Mike 'Thomas Aquinas' Prince doing, in full costume, rehearsing lines before the mirror??? Look at his face, he can not have enough of himself in the mirror with that ridiculous hat…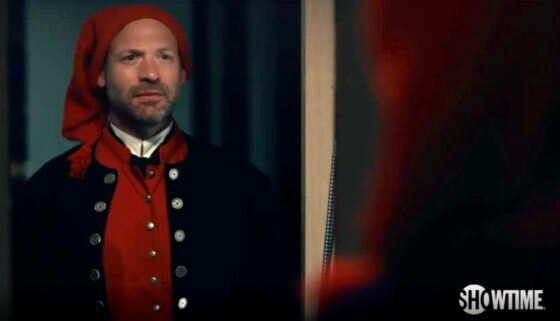 It turns out that Prince is getting ready to be confirmed as the Ambassador Extraordinaire and Plenipotentiary to Denmark – so the title of the episode! Wags hears about Prince's new government post while retoxing at The Aviary (an import from Chicago – sadly closed now) and after a cost-benefit analysis (having Prince stay in Copenhagen versus him coming back to NYC as "the anointed one") he decides to stop this post from happening.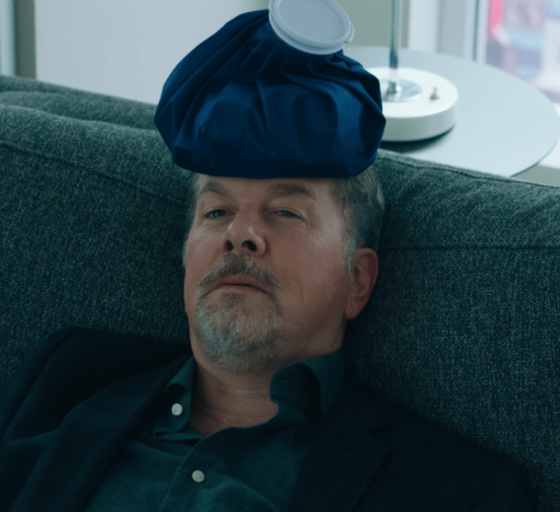 R & R Wags style: Retox and Research.
While Wags' 18-hour research shows that Prince keeps himself locked down Fort Knox style, his right hand guy Scooter, a sport bettor, is vulnerable.
"He's leaking like a raft at a kid's pool party."
Tasked by the Honcho to destroy Scooter Joan of Arc style, Wags corners Scooter at 2nd Ave Deli as the latter is enjoying his turkey and chopped liver sandwich after instructing his runners who will place his bets. According to Wags, Scooter has two options: Give up Prince and go home or face the consequences.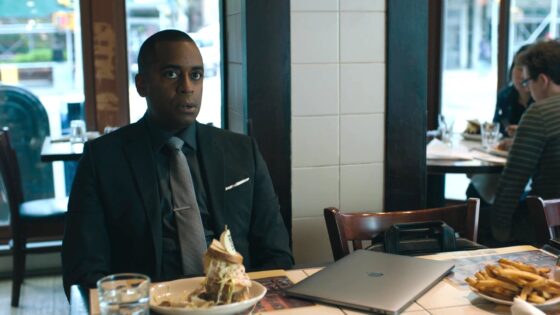 As Wags has done his research on Scooter, Dollar Bill has finished his on Chuck. Chuck is the one behind the Krakow's resignation but the good news is that Bill has a plan to get back to him! Axe, who is busy putting his country house on sale, and with a smirk on his face, tasks Bill with putting Chuck in a Crossfire Hurricane. We don't know what this is about but we see Bill's billion dollar smile and we all know this is going to be fun!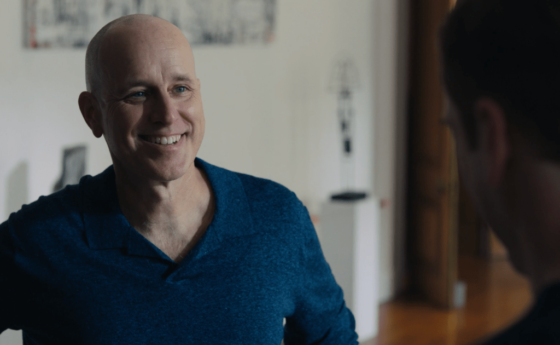 Honestly, it is not that hard to get Chuck in trouble since the guy is constantly getting punched left and right.
But first things first. Chuck shows up at his office looking slim and clean shaven. Well, we had Axe growing a beard earlier in the season so it is time for a beard-less Chuck! And here is the list of punches he takes in this episode!
Punch 1: Merle Howard (or should I say Dollar Bill???)
Remember the law school student who left Chuck's law school clinic because he thought it was not ethical to investigate Krakow?
Read the rest of the original article at our sister site Fan Fun with Damian Lewis here