Nothing Is What It Seems
by Damianista | Fan Fun with Damian Lewis | September 19, 2021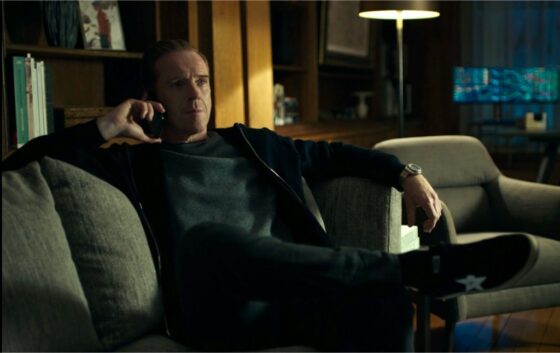 Ladies and Gentlemen: WOW. WOW. WOW.  While I called last week's episode as the most Billions-y in a while, as a game theorist, I declare this week's episode the most game-theoretic to date. Hats off to Billions writers who are at the peak of their powers. I cannot imagine better or smarter writing.  Since alliances shift like sand in this show, I really cannot see where we will end up in the Season Finale, but I know we are in for an epic roller coaster. Bring it on!
Well, they gave the first hints of Covid-19 hitting New York in  Episode 9 Implosion with Chuck telling Kate to "go gome and stock up on canned food for the coming plague" and Swerdlow telling Chuck that it is great Senior is having his operation before the hospitals are overrun because of the "Chinese bug"…. and here you go. Covid-19 has arrived at Axe Capital.
The new episode picks up months after the pandemic hits. It seems like Axe Capital found some loopholes to have as many employees as possible vaccinated before they were eligible and today is the first day back at the office. As the market bell rings, Victor likens the situation they are in to the Spanish Boot, Mafee mentions Iron Maiden's The Number of the Beast, and Dollar Bill talks about Iron Maiden the torture device.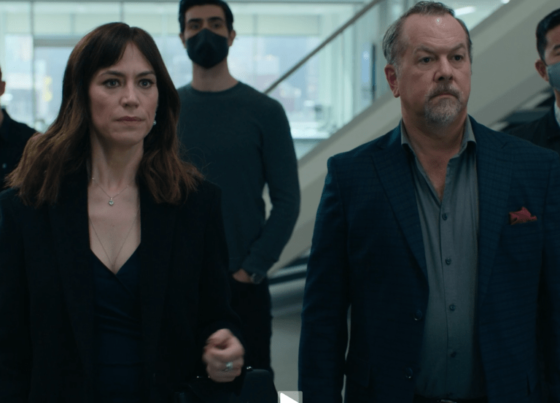 The first thing Wendy sees upon her arrival at the office is the painting that Tanner poured a bucket of black paint on being hung on Axe Capital walls. And before she even reaches her office, Wags lets "He Most Exalted" know that his head of HR is not happy. So comes the first Facetime call of many between Axe and Wendy in this episode…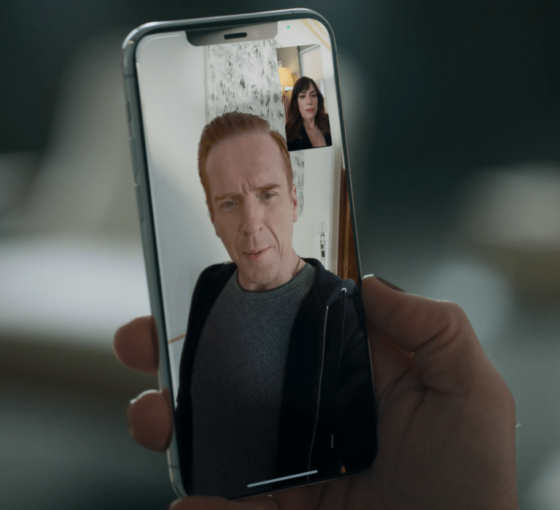 …Well, that is Axe's painting. And they are his walls. Wendy was supposed to make Tanner work productively and she could not. So, if there is someone who should be upset, it is Axe. UGH. Oh, and Wendy should keep her phone close because Axe needs her today.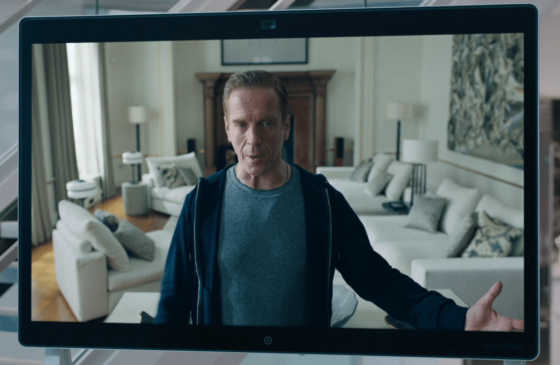 It turns out that Axe has been exposed to Covid-19 thanks to his pilot so he is in quarantine at his country house (what a clever solution to make things work smoothly when Damian had to be in London during filming). And so the boss is now on a giant screen thanking everyone for their hard work during the worst of the pandemic and then… firing everyone!
WTF?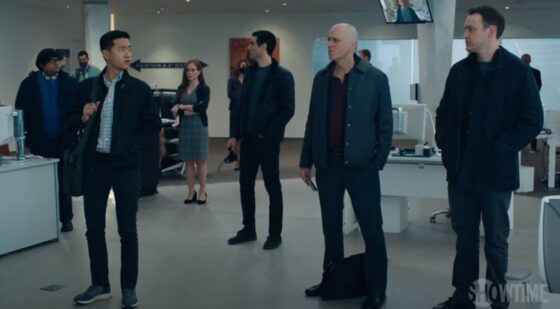 Axe Capital as we know it is no more. There is Axe Holding Company with Axe Bank and Axe Asset Management Division. And while they will hire many of their employees back by tonight, some employees need to see Wendy for their exit interviews – that is why Axe needs her today! Oh, and Axe calls out Lauren specifically, in front of everyone, asking her to choose between Axe Bank and Axe Asset Management by the end of the day.
As Taylor is trying to calm their team down and guarantee that they will not work for a bank, Rian is not convinced. And who can blame her given that she and Taylor are supposed to find Axe "unplowed fields" where he can reap big deposits?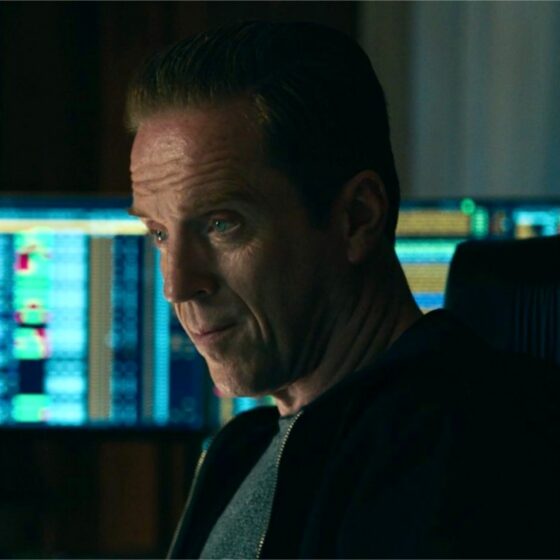 How about frontier Rapidly Growing Markets looking for a safe home for their money? While Axe likes RGMs, he knows that securing this kind of money would take at least six months to a year and he needs the money now. So Taylor mentions cannabis money: a multibillion dollar opportunity as companies in medical marijuana markets are ready to expand as states legalize its recreational use. Traditional banks hesitate to take this money. Taylor points out that while it has potential cannabis money is a "yellow light" opportunity since it is not safe until federal legislation changes. But Axe is interested.
When Taylor mentions cannabis money in their zoom meeting with Axe, Rian's face says it all: she is surprised. And when she later asks Taylor if they recommended cannabis money to Axe because they are working against him, she receives Taylor's "trust me" piece.
Read the rest of the original article at our sister site Fan Fun with Damian Lewis here