Billions and Homeland
by Brian Boone | February 16, 2022 | Looper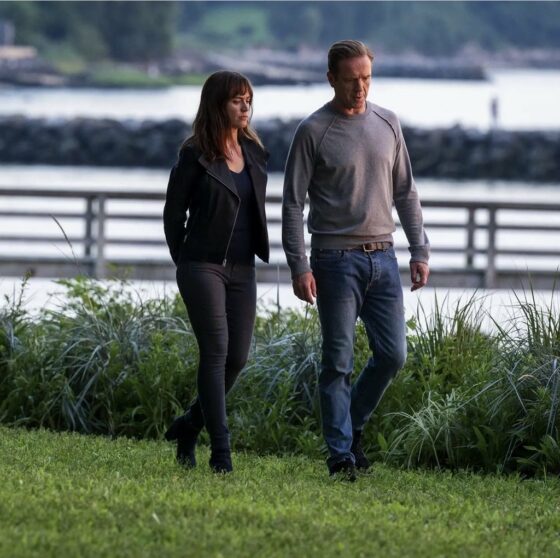 First hitting the airwaves back in the late 1970s, Showtime is one of the longest-lasting cable channels still kicking. In its many years of existence, the network has helped create the modern idea of prestige television by airing well-made dramas, edgy and sophisticated comedies, and talk shows that upend the form. Unbound by the restrictions of broadcast networks, Showtime is free to elevate television and bring new perspectives and stories to millions of appreciative viewers.
Forever in competition with fellow pay cable outlets like HBO and Starz, as well as streaming upstarts such as Netflix and Hulu, Showtime has held its ground in the still-ongoing "Peak TV" era. Every year, it adds more and more high-quality productions to the TV landscape, from audacious, quirky horror stories to blockbuster crime sagas. Which shows reign supreme? These are the 31 best Showtime series of all time.
Updated on February 16, 2022: Showtime debuts fantastic new series every month. Whenever something truly special hits the airwaves, we'll update this list to reflect its superior status. Be sure to check back often to keep up on the latest and greatest Showtime series.
BILLIONS
A simmering financial thriller that pulls drama from real-life commodities trading scandals, "Billions" is about the dance between two titans: Bobby Axelrod, a self-made hedge fund millionaire, and Chuck Rhoades, a federal attorney sniffing around for evidence of big money crimes. Caught in the middle and complicating things massively is psychiatrist Wendy Rhoades, Axelrod's house performance coach who happens to be Chuck Rhoades' wife. Her alliances and ethics are consistently tested as the two men try to outwit one another.
Starring: Paul Giamatti, Damian Lewis, Maggie Siff
Creators: Brian Koppelman, David Levien, Andrew Ross Sorkin
Year: 2016
Runtime: 70 episodes
Rating: TV-MA
Rotten Tomatoes Score: 89%
Based on an Israeli drama about the unbelievably intense world of counterterrorism efforts, "Homeland" is one part political thriller, one part psychological drama. Carrie Mathison, a CIA operative with bipolar disorder, becomes convinced that Marine and freed prisoner of war Nicholas Brody was radicalized by his captors, and is now a sleeper agent ready to attack America. And that's just the first of many high-stakes issues Carrie must face and defuse on "Homeland." Winner of the 2012 Emmy Award for Outstanding Drama Series, it's a series that redefines the phrase "high-octane."
Starring: Claire Danes, Mandy Patinkin, Damian Lewis
Creators: Alex Gansa and Howard Gordon
Year: 2011
Runtime: 96 episodes
Rating: TV-MA
Rotten Tomatoes Score: 85%
Read the rest of the original article at Looper