The Unbeatable, Unstoppable, Unparalleled MVPs 
by Staff | Fan Fun With Damian Lewis | October 25, 2023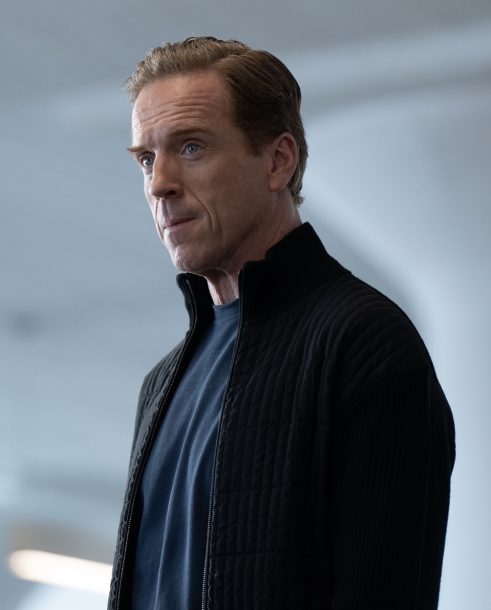 Billions is back and so is our MVP series! We continue to award our Most Valuable Players for Billions season seven in our series compilation, the 'Billions MVP Fanbook,' which commemorates all those in honor of achievement for the utmost brazen, uber shameless, ultra scheming, unmatched bad asses from the episode – from sports references, music and tasty food to pop culture remarks, shocking twists and ultimate paybacks. In case you missed it, catch up with the MVPs of the season seven premiere Tower of London, episode two Original Sin, episode three Winston Dick Energy, episode four Hurricane Rosie, episode five The Gulag Archipelago, episode six The Man in the Olive Drab T-Shirt, episode seven DMV, episode eight The Owl, episode nine Game Theory Optimal and episode ten Enemies List.
Now let's dive in. Here are the Billions MVP awards for Season 7, Episode 11, "Axe Global."
Gingersnap
Wolf of Wall Street Award – Axe. It's back to business with Financial District's newly returned resident to those famous 8 city blocks because Axe is back and he has a new Manhattan office to prove it, complete with former Axe Cappers Mafee, Taylor and Helena!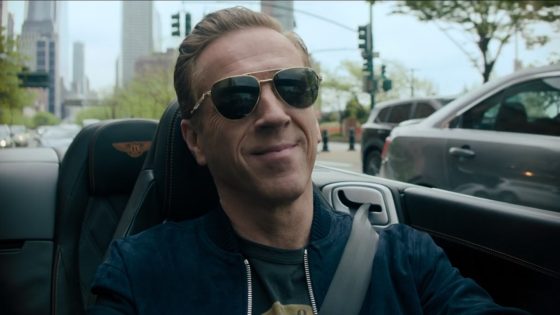 Axe's new logo is prominently displayed on the building's facade – the old Axe Capital logo was rectangular and the new Axe Global logo is circular to indicate his company reaches around the world – GLOBAL.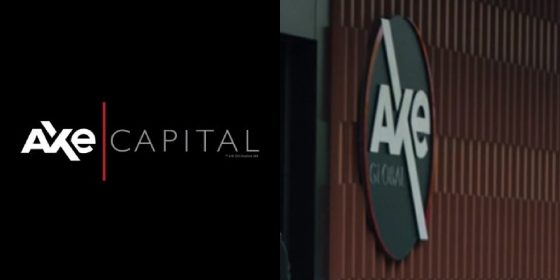 The Wolf arrives at his office wearing a heavy metal t-shirt, this time Guns N' Roses as David Bowie's It's Hard to be a Saint in the City plays.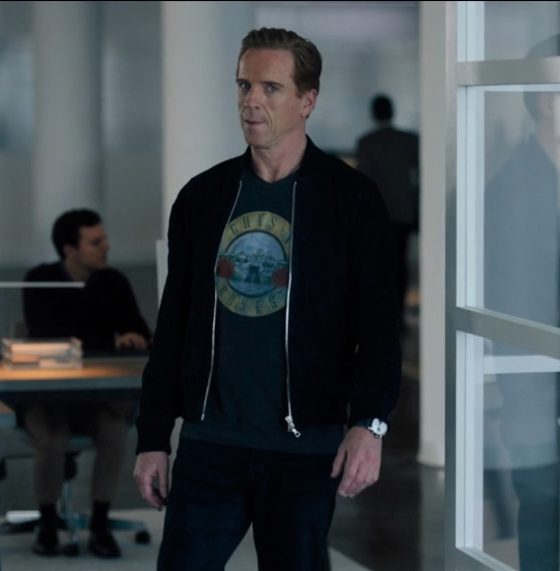 Fitting since Damian is a huge Bowie fan and he is one of Damian's musical influences, which can be heard in Damian's new song (yet to be released) titled Traffic Jam. You can hear Damian sing "sitting in my tin can," a nod to Bowie's Space Oddity, in the video below from his UK Tour in Brighton.
Moreover, Damian's Thin Red Duke Ltd that licenses his Mission Creep music to his record label Decca Records/UMO is a play on The Thin White Duke, a Bowie persona.
A-Number 1 Alpha Line – Axe. Axe unexpectedly finds Prince in the conference room of his new office and delivers the best line.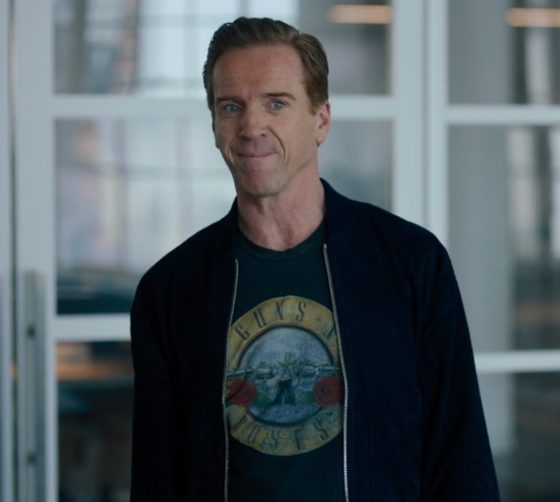 Axe proclaims, "Mike. You should have told me you were coming so I could've had a strong, fresh-brewed cup of get the fuck out waiting for you."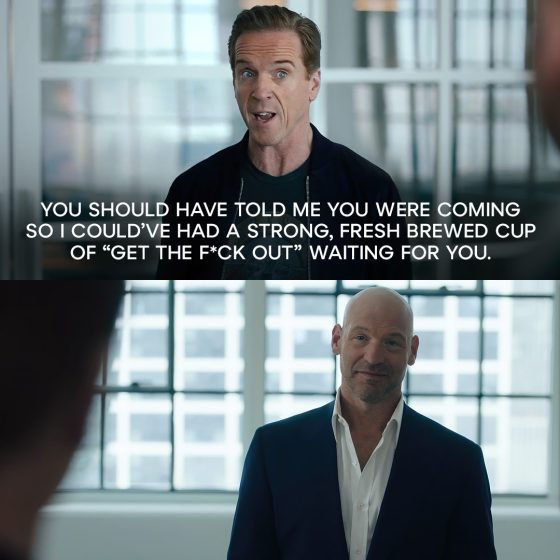 Disappearing Act Prize – During Scooter and Philip's conversation about Prince being a better hedge fund manager than a potential POTUS, I noticed Scooter had different body language and worrisome eyes. I sense he is on the edge of a disappearing act, like that magic trick we've all seen. The one where a magician (Prince) puts his assistant (Scooter) in a cabinet. He closes the cabinet, waves his Leonard Bernstein's baton (wand), then opens the cabinet to reveal the assistant is gone. The assistant then emerges from some other location. Now you see me, now you don't. Is Scooter ready to access the trap door? Does he escape before the wheels fall off the bus? I think Philip's second-guessing is giving Scooter pause. I don't think Scooter would join Team Axe/Wendy/Chuck, but I wouldn't put it past him to steal back his Leonard Bernstein baton from Prince and head to the New York Philharmonic because we all know there is no White House around the corner. May his conducting dreams come true.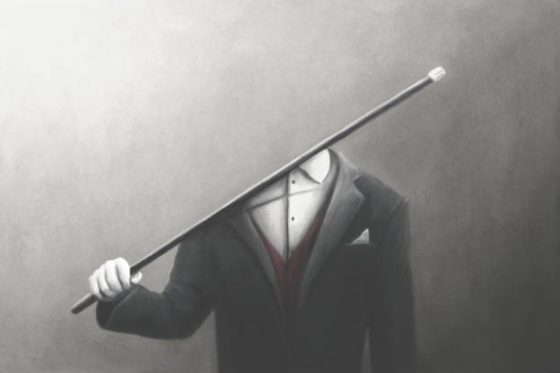 Scooter slowly disappearing – now you see me, now you don't
Monsters Inc. Medal – Chuck. Chuck explains to Governor Nancy Dunlop that Axe is a self-aware monster but Prince is a monster who hides behind a good guy guise. They are both monsters, but one is more like Sully while the other is more like Randall. Axe could be scary because he's a big titan like Sully, but deep down he's just a fluffy hard-working soul who can be soothed with a belly rub. Whereas weaselly Randall is a power hungry evil and benevolent creature who is not good for the people he plans to rule over.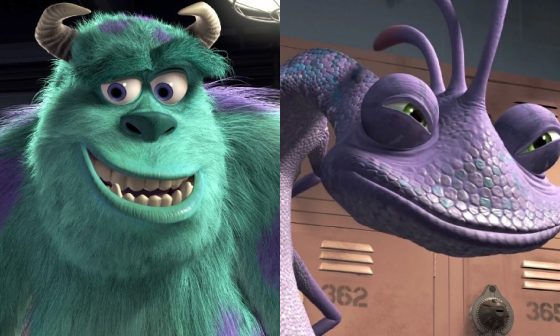 Sully/Randall
Football Replay Trophy – Prince. His telestrator was a whiteboard and his on-screen video annotations were made with dry-erase markers. He's all, "ha-ha, I won because I figured out a scheme against me and now I'm going to school you on it with this instant replay." What a dick.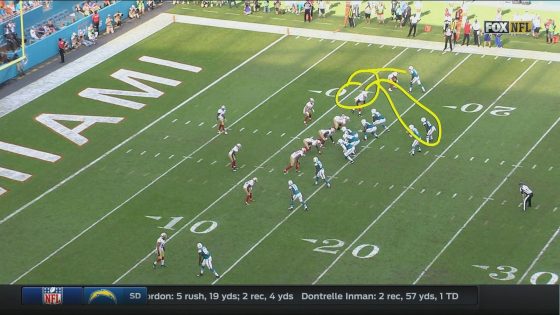 Food for Thought:
Mafee had the fattest marijuana joint I've ever seen!
A Whiter Shade of Pale plays during a Price scene at the end of the episode. Lyrics: "I was feeling kinda seasick; that her face, at first just ghostly, turned a whiter shade of pale; and although my eyes were open, they might have just as well've been closed." A storm is a coming ya'all!
Damianista
Prom Queen – Nancy Dunlop
Governor Dunlop tells Chuck that two billionaires want to take her to the prom but neither has jazzed her up about the after party. And while it seems like she has chosen the prince as her prom date, I think she will leave him at the door and go with the king! 😀
Read the rest of the original article at Fan Fun With Damian Lewis here.